It's time to prep the mountain bike and the body for the annual Battle Creek Showdown on Aug. 26, 2017. This timed event has you doing as many laps as you can in four hours through the forested slopes near Elkwater in Cypress Hills Provincial Park.
Cypress Hills is a bit of an outdoor lover's paradise. At 4,500 feet in elevation, it's higher than the town of Banff and it's all because of some misguided glaciers which rolled over and flattened the surrounding prairies some 16,000 years ago.
The race takes advantage of the ancient hills. By combining steep terrain, winding trails, berms, drops, jumps, gravel wash and rooted paths, the course is fast and fun. As racers make a lap through the village of Elkwater, they will grind to a stop. Why? For the Bacon aid station – of course!
Help your friends #DareToExplore. Share this page on Twitter.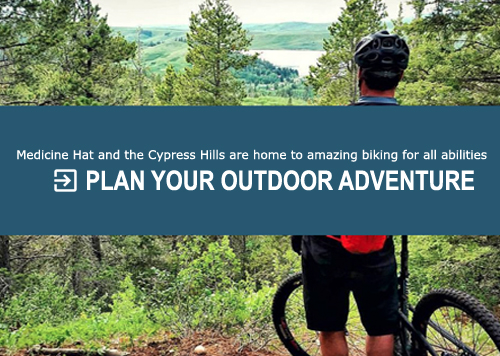 As the officials from 670 Collective Mountain Bike Club tally the scores, post-race eats and brews are available at the Camp Cookhouse in the heart of Elkwater. The awards presentation will have almost every competitor winning a prize - including the person who comes in last - who takes home the not-so-coveted Lanterne Rouge award. If you're lucky, you'll head home with a bag of delicious corn-on-the-cob donated by the local farmers.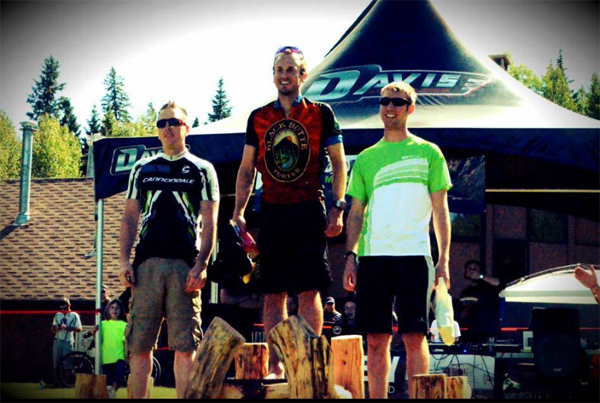 Here comes the festival part, spend the rest of the day and the evening listening to the tunes spun by a killer DJ.
If you go
Entries are $80 for solo riders and $150 for teams of two. Get your tickets fast as last year sold out.
There's no bacon if you don't enter - so sign up for the Battle Creek Showdown.
Elkwater in Cypress Hills Interprovincial Park is only 45 minutes south of Medicine Hat. There are campgrounds, but reservations are recommended. If you'd rather have a real bed, check out the Elkwater Lodge. While you are in the park, relax on the shores of Elkwater Lake, or cycle the other 63 kilometres of trails. Take a tour with the friendly park interpreters to learn more about the geological history of the park or drop a line to catch a fish or two.
Get planning and head to Medicine Hat this summer; learn more here.
All that biking will make you thirsty.  Did you know Medicine Hat, only around an hour away, is home to a craft beer tour?  You know now and on our other outlet, ZenSeekers, you'll even find this great story on it.
Ready to rock the Battle Creek Showdown? Share this page with your bike-loving friends.