This fun event showcases the delicious food of the Vermilion area. This family-friendly event offers live music, great eats, showcases a variety of artists and face-painting for the kids. Other activities include; live music, an outdoor movie, and the annual Canada Day fireworks. Share this page on Twitter.
Ever wondered how love can be inspiration for food? Find out here.
Featured Events
Start your day downtown and get in a sip or two of Ribstone Creek Brewery's great selection of craft beers from 11 a.m. - 1 p.m.
Then head over to the Provinical Soccer Fields for some tasty grub. Experience food from local vendors and enjoy a wide selection of summery beverages from 5 p.m. - 9 p.m.
Food And Drink Samples
If you'd like to sample an array of good food, get some sampler tickets for $2 each. Start out with a beer sampling in the downtown sector provided by Ribstone Creek Brewery from 11 a.m. until 1 p.m. for $2 per 4oz sample.
Then transition into an evening food tasting event from 5 p.m. - 9 p.m. at the Provincial Park Soccer fields where a culinary adventure of delicious delights awaits along with an opportunity to enjoy beverages on a hot summer day.
Food sample tickets are $2 each and the beer gardens will offer beer and coolers at a cost of $4 each.  While you are chowing down on new flavours, enjoy live music and the relaxed atmosphere.
All-Day Entertainment
On Canada Day while you're checking out the tastes of Vermilion enjoy live music, an outdoor movie and fireworks.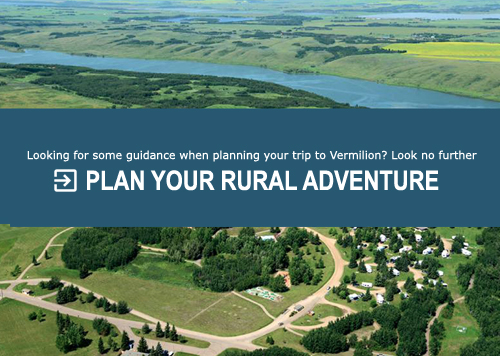 If you go
Did you know Vermilion is home to Vermilion Provinical Park? The park runs about 15 kilometres along the south shore of the Vermilion River Valley. Enjoy a day by the river during your visit. Learn more here.
Ever wondered if love can inspire a chef's creations. Find out here.
Are you ready to eat your heart out at the Taste of Vermilion? Share this page with your crew.