You haven't had good, clean fun until you've experienced Foam Fest. Tweet This
The 5K Foam Fest is part costume party, party crazy obstacle course. Enter as a team with your neighbours, family or workmates or as an indvidual. It's not necessarily about who wins, but who has the most fun. First-timers and hard-core "mudders" are welcome to try to make to the finish line, which will leave you sparkling clean and ready to party afterwards. 
Participants receive a race bib, tattoo, water,  beach towel, medal and a Chapman's Sports Lolly popsicle with registration.
The festival grounds are equipped with showers. A $5 gear check fee goes to the local Habitat Canada chapter. Though the race is the main event, there's also a kids' fun zone, a 25-foot-drop sky fall, food and drink and an onsite DJ cranking out tunes. 
Did you know Nanaimo is home to the Nanaimo Bar Trail? After your run, take a sweet self-guided adventure through the city and sample some treats.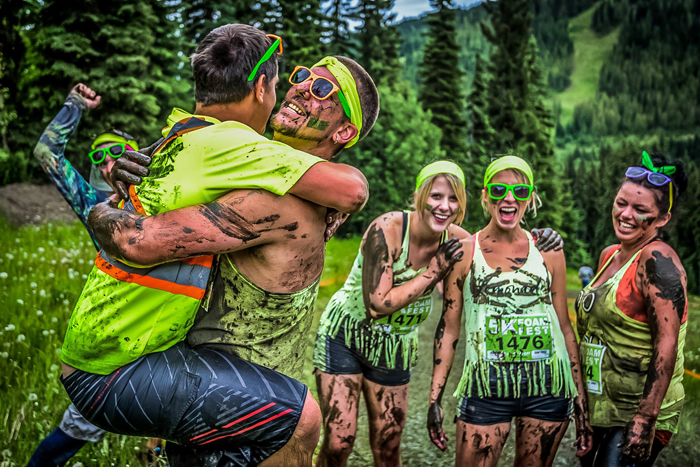 Featured obstacles
Mud Pits
Get down and dirty, slipping and sliding in the mud pits.
D-Drop Mega Slide
Get a thrill - and a ridiculous grin - sliding down the D-Drop Mega Slide. 
Body Washer
Finish the race by running through the Body Washer as you sprint to the finish.
Festival information: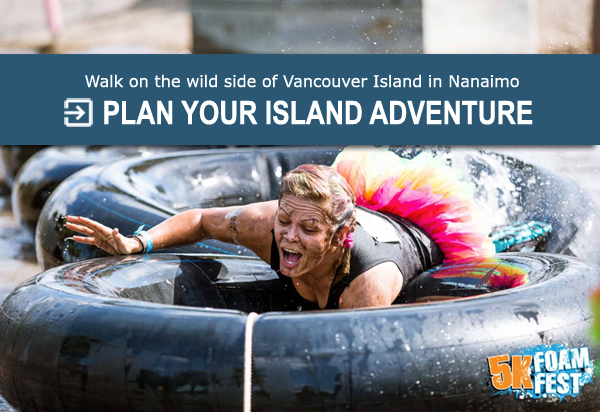 Upon arriving to the 5k Foam Fest you will enter the festival grounds. This area includes a donation-based gear check, chill zones, where you can eat lunch, stretch and rest, a wash station for after the race, a retail store filled with Foam Fest merchandise, live music from the 5k Foam Fest DJs, kids' fun zone and the  popular Skyfall – a 25-foot drop into an airbag.
Registration:
Registration to the race now for earlybird deals. Prices increase to $85 at the gate. Heats begin at 8 a.m. and run until 4 p.m.
If you go:
Heading to Nanaimo for the 5k Foam Fest? Check out these places to stay while visiting.
For more information on the 5k Foam Fest, head to the official website.
Ready to get foamy? Share this page with your crew and start planning your run.