Picture this: running through gorgeous trails on your way to your final destination - Oliver B.C.'s Festival of the Grape. That's just part of the experience during the Baldy Marathon, where you can take in peaceful moments amid the beautiful lake and mountain vistas, breathing in fresh mountain air.
Help your friends #DareToExplore. Share this page on Twitter.
Choose the 10 K, 20 K, or a full marathon (42 K) running distances. Check out the routes below.
Read our preview of the Baldy Marathon by FestivalSeekers writer Steve MacNaull here.
Get ready to #RunBaldy. Plan your summer adventure.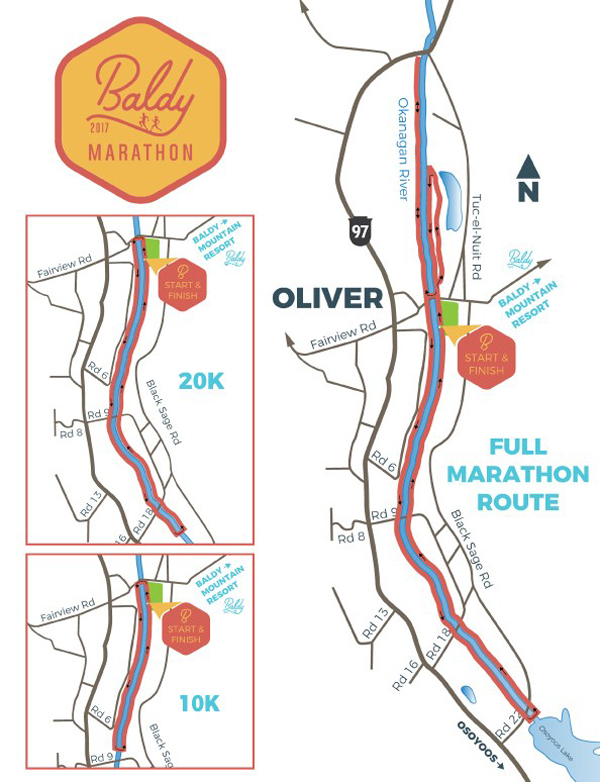 Your 2017 Baldy Marathon race fee also includes full entry into this year's Festival of the Grape, a commemorative Baldy Marathon t-shirt, plus access to the roving shuttle race-day transportation, operating both to and from Oliver & Osoyoos all day.
Festival of the Grape
The popular Festival of the Grape in Oliver, B.C., attracts an around 3,500 people. You'll love this event if you love to sample new wines and enjoy live music on the grandstand and check out the talents of local artisans. For  down and dirty fun time, you could compete in - or watch - the Grape Stomp competitors.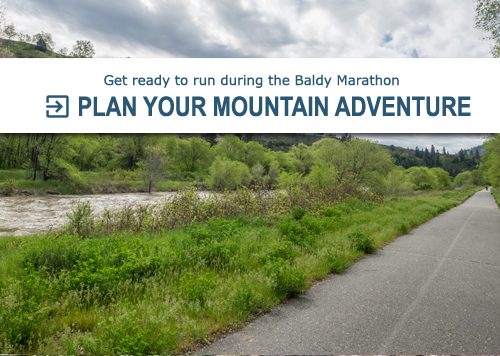 In between sampling all those delicious B.C. wines, be sure to take an an art walk to discover new artists at the gallery. The Festival of the Grape is for the whole family, with activities like face painting, activity stations and lots of entertainment for kids.
Registration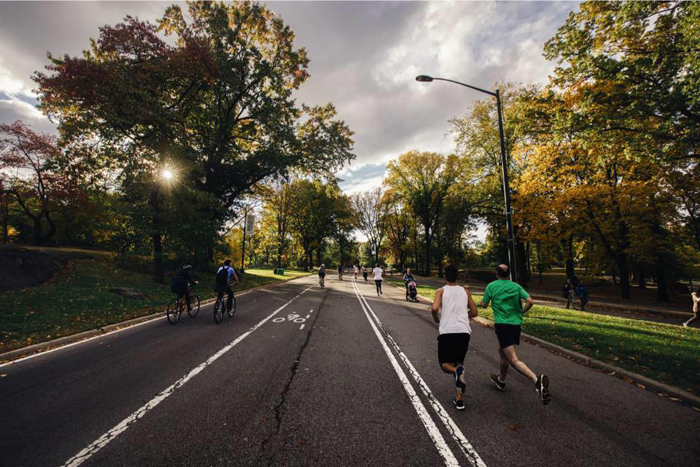 Full Marathon
$200
20K Run
$140
10K Run
$85
If you go
For more information on the Baldy Marathon, head to the official website.
Gearing up to #RunBaldy and take on their marathon?  You'll need a great basecamp, Seekers' suggests you go "chill at the Holiday Inn", Osoyoos, book today.
Read our preview of the Baldy Marathon by FestivalSeekers writer Steve MacNaull here.
Did you know that Baldy Mountain Resort is a quick drive from Osoyoos? Learn more about hotel packages here.
Are you ready to #RunBaldy with your crew? Share this page on Facebook and start planning.