There is no official way to celebrate Canada Day. You could have a backyard barbecue bash with friends and family or head onto one of the world's most adventure filled islands and step back in time with Nanaimo's Canada 150 celebrations. Get a preview of Canada 150 in Nanaimo from FestivalSeekers writer Rebecca Bollwitt.
Help your friends #DareToExplore. Share this page on Twitter.
Walk on the wildside of Vancouver Island. Plan your island adventure.
Highlights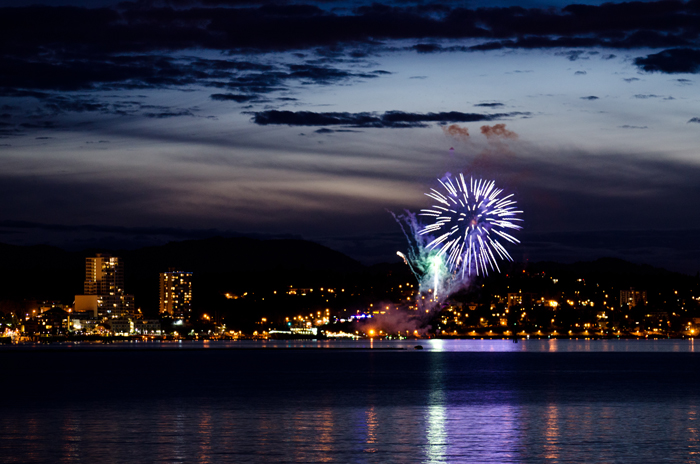 Photo by Sean Helmn
Canada Day Fireworks & Community Party
July 1: Maffeo Sutton Park
Head to the heart of Nanaimo, Maffeo Sutton Park and enjoy Canada Day fireworks along with a community party.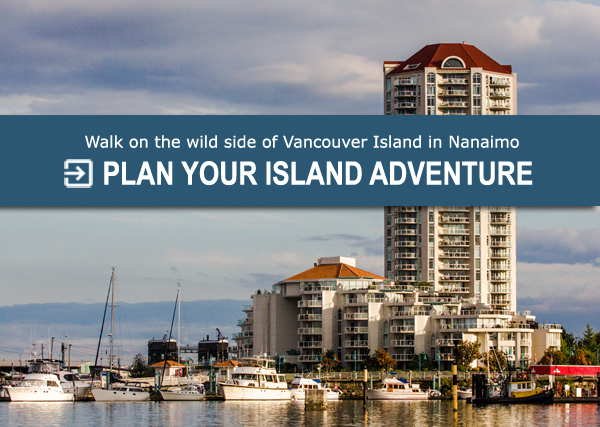 National Aboriginal Day
June 21: Maffeo Sutton Park
National Aboriginal Day recognizes and celebrates the cultures and contributions of the First Nations, Inuit and Métis peoples of Canada. It's celebrated on this day because June 21 often coincides with the summer solstice. Enjoy a day of activities with live entertainment, fun and games, and a drum circle.

Multicultural Festival 
June 24: Downtown Nanaimo
Celebrate Nanaimo's multiculturalism and diversity with interactive activities, free entertainment, guest speakers, food, sidewalk sales and children's activities.

Canada 150 Choir
July 1 
Head down to the Canada Day festivities and hear 150 voices sing iconic Canadian songs. This once in a life time concert will not want to be missed. The Malaspina Choir has been delighting Nanaimo audiences for more than four decades. For more details on the Canada 150 events please check out the offfical website.
Bathtub race on Canada Day
July 1
Did you know that the annual Bathtub Races in Nanaimo used to be a race to Vancouver from Vancouver Island? On July 1st, rekindle that love for Bathtub Racing across the Georgia Straight and cheer on 15 bath tub racers as they leave the Nanaimo Harbour and embark on an epic race to Kin Beach in Vancouver. For more on the Marine Festival head to the official website.
Bathtubs & Black Stones: A Musical Revue - July 2nd - 9th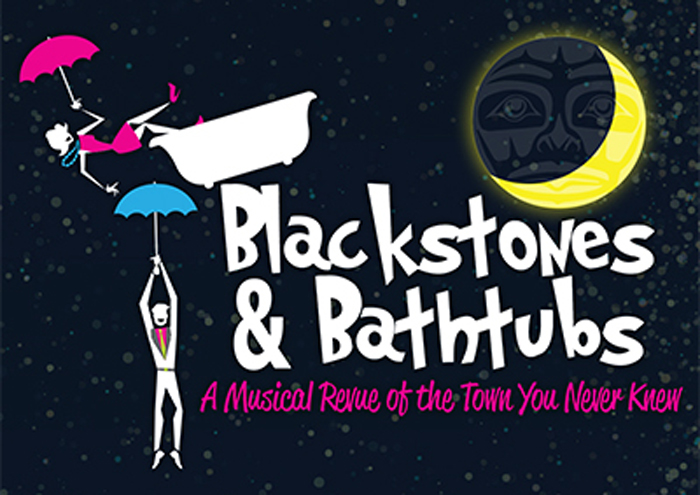 Join in the celebration of Canada's 150 with Blackstones & Bathtubs, a surprising and moving musical revue inspired by Nanaimo's culture and heritage at the Port Theatre. Lost in layers of coconut, custard and chocolate on the delicious Nanaimo Bar Trail, a group of tourists miss the departure of their cruise.  With a cruel south easter about to hit, the group is forced to extend their stay in the foggy town whose name they can't seem to agree on how to pronounce. But as lightning strikes, a new journey begins. Join the rumble and tumble aboard The Dream of Nanaimo as this city's ancient roots, explosive history and quirky culture spring to life.
If You Go
Make sure to pack your swimsuit while checking out the Canada 150 festivities in Nanaimo. Did you know Nanaimo is home to some of the world's best snorkeling and incredible kayaking?  
Heading to Nanaimo to soak in all the Canadian glory? Check out these places to stay while visiting. Take in the scenes and make a weekend adventure out of your trip to Nanaimo.
Grab a preview of Canada 150 in Nanaimo from FestivalSeekers writer Rebecca Bollwitt.
Excited to show your national pride? Share this page with your friends.