The Nikka Yuko Japanese Garden in Lethbridge is gorgeous any time of year, but in winter it takes on an extra special beauty with the addition of more than 100,000 LED lights strung everywhere around the grounds.
The trees, shrubbery, bridges and building are  all aglow with multi-coloured lights, creating a magical landscape on a wintry night.
Help your friends #DareToExplore. Share this page on Twitter.
You can bask in the glow beginning Dec. 1, but the Festival of Lights continues until Feb. 2, 2018. Be sure not to miss the opening night festivities, and get into the holiday spirit at Southern Alberta's largest light show, fast becoming a tradition for all ages. 
Read a preview of the Winter Lights Festival by Karen Ung.
If you need to warm up on a chilly night, just head into the 4 Season Home Comfort Heating Lounge and sip a hot beverage, or stop by the Sugar Shack for a sweet treat.  You might even get some of your holiday shopping done at the Visitor Centre Gift Shop.
Dates and times:
Dec. 1, 2017 to Feb. 2, 2018
6:30 to last entry at 9:30 pm
Where: Lethbridge, AB.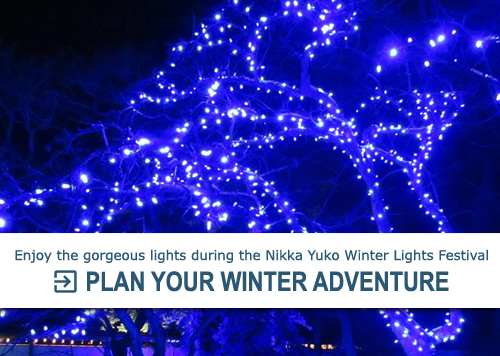 Ticket prices: 
$6 per person
Groups of 5 for $25
10 and under free admission
If you go
Choose Lethbridge this season for your next adventure. Start planning...
Make sure to check out these awesome places while visting Lethbrige:
Alberta Birds of Prey: Closed for Winter
Fort Whoop-Up: Closed for Winter
Writing on Stone Provincial Park
Galt Museum
Hours
10:00 - 5:00 Monday to Saturday
1:00 - 5:00 Sundays & Holidays
Closed Christmas & Boxing Day, New Year's Day and Easter Sunday
Devil's Coulee Dinosaur Heritage Museum
Winter Hours
By Appointment Only
Read a preview of the Winter Lights Festival by Karen Ung.
Are you ready to head to the Winter Lights Festival? Share this page with your crew and get planning.