Cranbrook's largest annual festival, Sam Steele Days, is an exceptional all ages, city-wide celebration with many free activities. Witness the Grand Parade in the heart of the city, the Strongman Classic, the Arm Wrestling Championship, wiener dog races, Skate Board Jam and a logger sport show at the central fairgrounds where there's no gate or parking fees. Cheer for your favourite team at the Sam Steele Slopitch, Balls of Steele Bocce Ball and youth soccer tournaments which coincide with the festival. Allow your eyes to soak in the custom and classic car show. Give in to your cravings at the Taste of Cranbrook food court, a diverse expo of sustenance specialists offering delicious food from regional chefs. Weave your way through the Sam Steele Market, a popular bazaar known for unique and hand-made items, while listening to the beautiful melodies of the live outdoor show featuring local performing artists all afternoon Saturday and Sunday. Cranbrook's Balment Park beside Western Financial Place recreation centre, is transformed into a busy beehive of activity full of happy faces.
Help your friends #DareToExplore. Share this page on Twitter.
Featured Events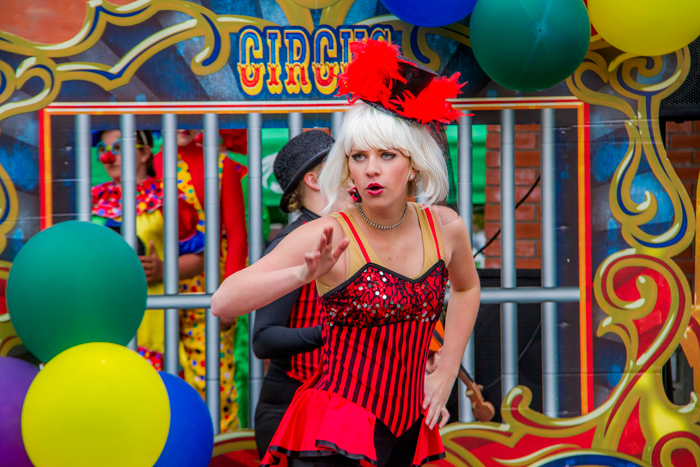 This is Me. This is We. Strong. Proud. Free. - A Canada 150 project
Enjoy a free outdoor variety show titled "This is me. This is we. Strong, Proud & Free". The show will recognize local exceptional citizens, be co hosted by community theatre actors portraying notable Canadians, Sir Samuel Steele & Jacques Plante, and feature local talented performers, while also engaging the public to participate in creating a giant mosaic. The resulting artwork will provide a visual representation of a diverse Canada.
This project provides opportunities for people to connect and celebrate together as well as encourages people to participate and be confident in contributing to Canada's future. 
The Ultimate Beach Party featuring Smash Mouth
June 15, 7:30 p.m. - Picture this: giant glowing beach balls, pool-side drinks, LED screens, and music that marks the beginning of summer. Join multi-platinum selling and Grammy award-winning  band Smash Mouth while they kick off Sam Steele Days in rocking fashion. They play what's called "neo-ska," but the band is always evolving and adopted retro styles of popular music. Plus, they dig out some fun covers like The Monkees' "I'm a Believer" and War's "Why Can't We Be Friends." It's safe to say you should be ready to dance. 
Tickets start at $30 each in the special family zone and are $35 on the beach deck in front of the stage.
A 2-bedroom suite (for four people) at the Best Western Inn (Cranbrook);
Dinner for four at Coyote Jack's (in Western Financial Place);
Plus four tickets to SMASH MOUTH @ Western Financial Place June 15.
No purchase necessary. Some terms and conditions apply including the date(s) in which the prize pack can be used (June 15, 2017).
Electric Steele EDM
June 16, 7 - 10 p.m. - The first major electric dance music event in Cranbrook will feature globe-trotting DJ's like New Zealand's K+ Lab, who combines his love for block-rockin' hip-hop with skull-shaking bass lines and soul-stirring funk. K+Lab will be supported by two-time DJ Stylus Award Nominee's and official DJs for the Calgary Flames, the Boogie Hill Faders.
Many more groove-giving DJs from up and down the valley will provide support and trip-hopping beats for local fans looking to live it up all weekend.
Entertainment and special effects will be provided by a mammoth LED screen. Be sure to look up and watch out for giant glow balls provided by Pix Mob – a one of a kind Cirque de Soleil company.
St. Eugene Golf, Resort & Casino Grande Parade
June 17, 10:30 a.m. to Noon. Bring the whole family to watch the Kootenay's biggest parade of floats, classic cars, horses, clowns, cadets, pipe bands and more, downtown Cranbrook. The celebrated procession travels several city blocks. Check out the official Grande Parade page for a detailed route map.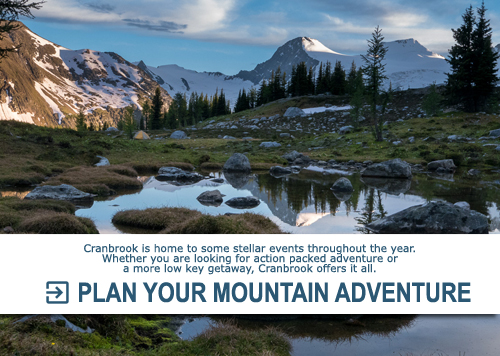 Sam Steele Ball Tournament
Grab your gloves and some friends for the annual Sam Steele Ball Tournament. With two divisions to choose from, the fun is guaranteed. You and your team will get to play at least four games, along with a chance to win cash prizes and more. Registration is now open and you can sign up online.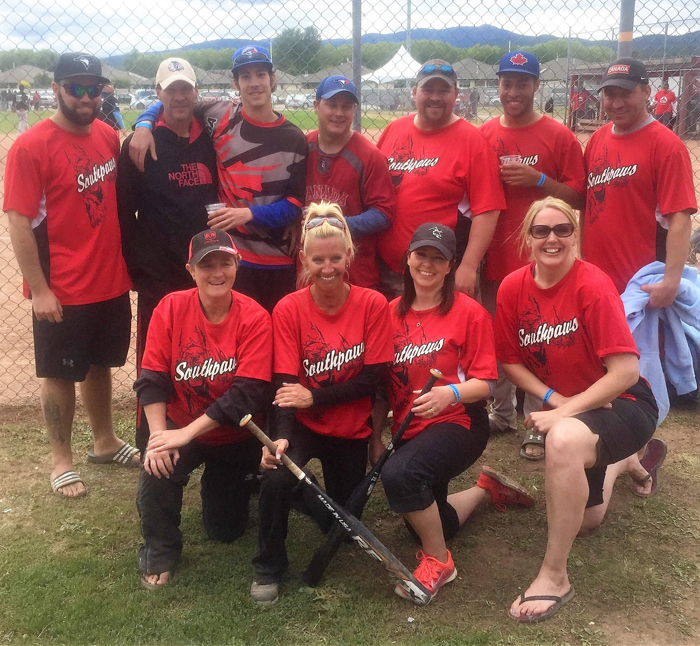 The Paw Shop Weiner Dog Races
Picture this: hundreds of hyper weiner dogs ready to race to see who's the fastest pup on those little legs. Think we're joking? Nope! Grab a front row seat, June 17 at 1 p.m.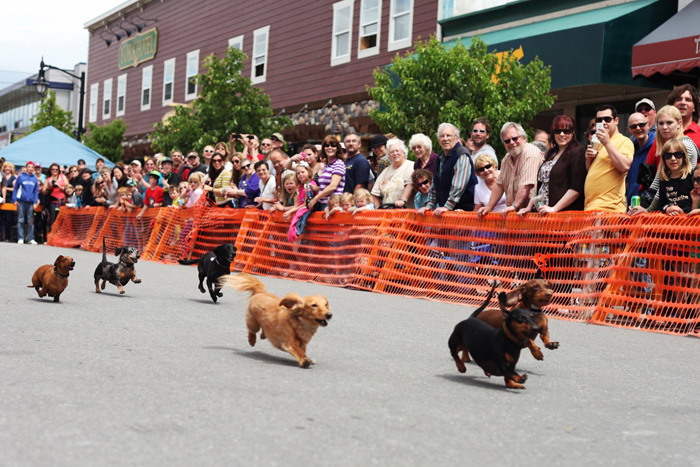 The Sweetheart Youth Ambassador Pageant
This year will be the crowning of the 52nd Princess & Sweetheart of Sam Steele. Since 1966, more than 400 local young women have been mentored through this program. Want to be a Princess or Sweetheart? More information here.
More Information
For a complete list of Sam Steele Days' events, check out the official events page. 
Ready to check out Smash Mouth or Electric Steele? Get your tickets here.
Cranbrook is home to some cool events throughout the entire year. See a full list of things to do here.
Going to Sam Steele Days? Share this page and get a group together.