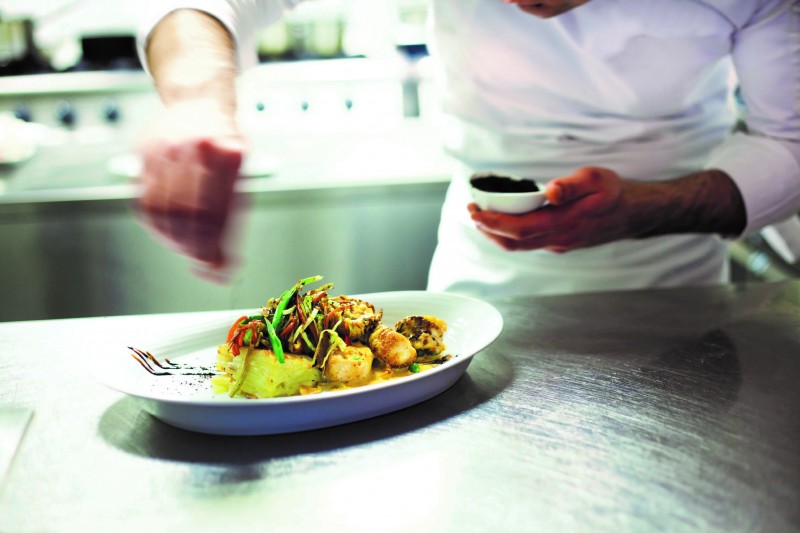 Please note: Due to COVID-19, this festival has been postponed.
Did someone say pie cruise? That's just one of the fun and unique events during this second annual 10-day food festival set amid the beauty of Waterton Lakes National Park. The culinary celebration features the talents of local chefs and restaurants. Special events also include long-table dinners and specially priced packaged lunch and dinner events at more than a dozen local restaurants. Tweet this
In between all of the food sampling, check out the long list of things to do in the area, including horseback riding, river cruising guided, independent or group hikes. Get a preview of the Waterton Food Festival from Karen Ung and work up an appetite. 
Dive into delicious culinary treats during the Waterton Food Festival. Plan your foodie adventure.
Featured Events - Pie Cruise
May 27th and June 4th, 2017
The only thing better than a scenic cruise from Canada to the United States in Waterton Lakes National Park is experiencing while enjoying a slice of pie - or two. 
Local vendors will supply the pies that you can linger over while cruising by majestic towering cliffs, unique geological formations, beautiful waterfalls and snowy mountain peaks.
Don't forget your camera because the tour boat makes stops along the way, which can include the chance to see wildlife.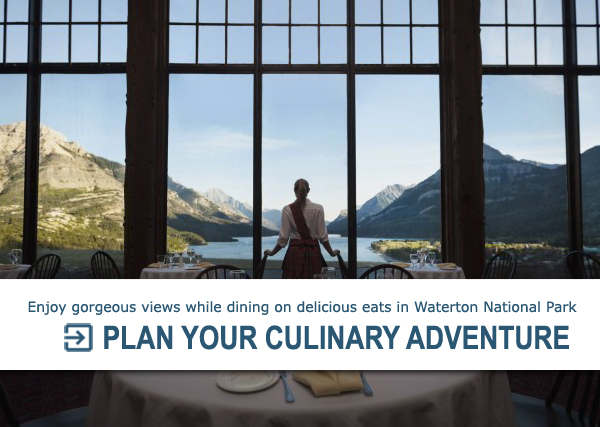 Chef's Table Dinner
May 28 and June 4 at Lakeside Chophouse
Take in stunning views of the Rockies as you enjoy a four-course dinner.
Thirsty Bear Social
May 26 and June 2, 2017
Celebrate the 3rd annual Waterton Food Festival with Thirsty Bear Saloon sponsored by Big Rock Brewery. Enjoy live music and food samples from local restaurants.
A Taste of Opera
May 27, 2017
Historic Waterton Lakes Opera House hosts Jason Ragan and pianist Joel Goodfellow to delight you with an unforgettable performance of best-loved arias and duets. This will be followed by a special dinner at the Bayshore Inn's Chophouse.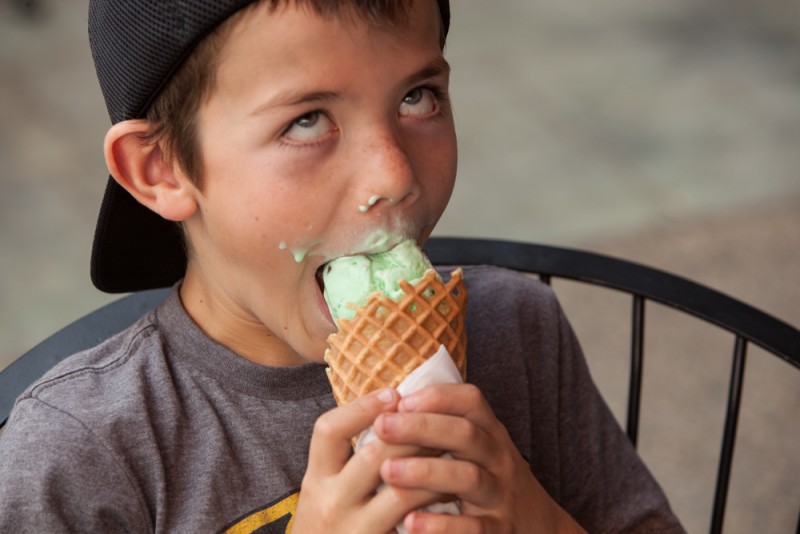 Food Festival Packages
The Waterton Food Festival is offering several packages that include lunch and/or dinner. 
Lunch:
$10 and $15 lunch packages are available through the festival. 
Dinner:
Choose from $15 and $25 dinner packages during the festival. Some include a three-course dinner menu.
To make reservations or get more information about each restaurant please click here. 
Additional Information
There are more than few facts that show just how special Waterton is, like this tidbit. Did you know Waterton Lakes National Park is home to more than 50 per cent of Alberta's wildflowers? That's more than any other Rocky Mountain national park. More than 50 of Canada's rare flowers grow in Waterton, 30 of which are found only in this park.
Get a preview of the Waterton Food Festival from Karen Ung and work up an appetite. 
Get your tickets to the Waterton Food Festival here.
Waterton has an exciting menu of adventures, start making those discoveries here.
For additonal information on the Waterton Food Fest, head to the official Waterton Lakes National Park website.