Launched in 1985, the first of its kind in North America, the Edmonton International Street Performers Festival celebrates busking and street entertainment with high-calibre acts from around the world.
From musicians to jugglers, acrobats to unicyclists, the festival features more than 500 outdoor performances by an international cast of amazing street artists.
All the action takes place in Sir Winston Churchill Square in downtown Edmonton.
Schedule of Events
Street Performer Circle Shows
Shows are scheduled every day during Festival hours from 11:30am to 10pm, when everyone moves to the center of the Square for Troupe du Jour—the daily variety show that's new every night!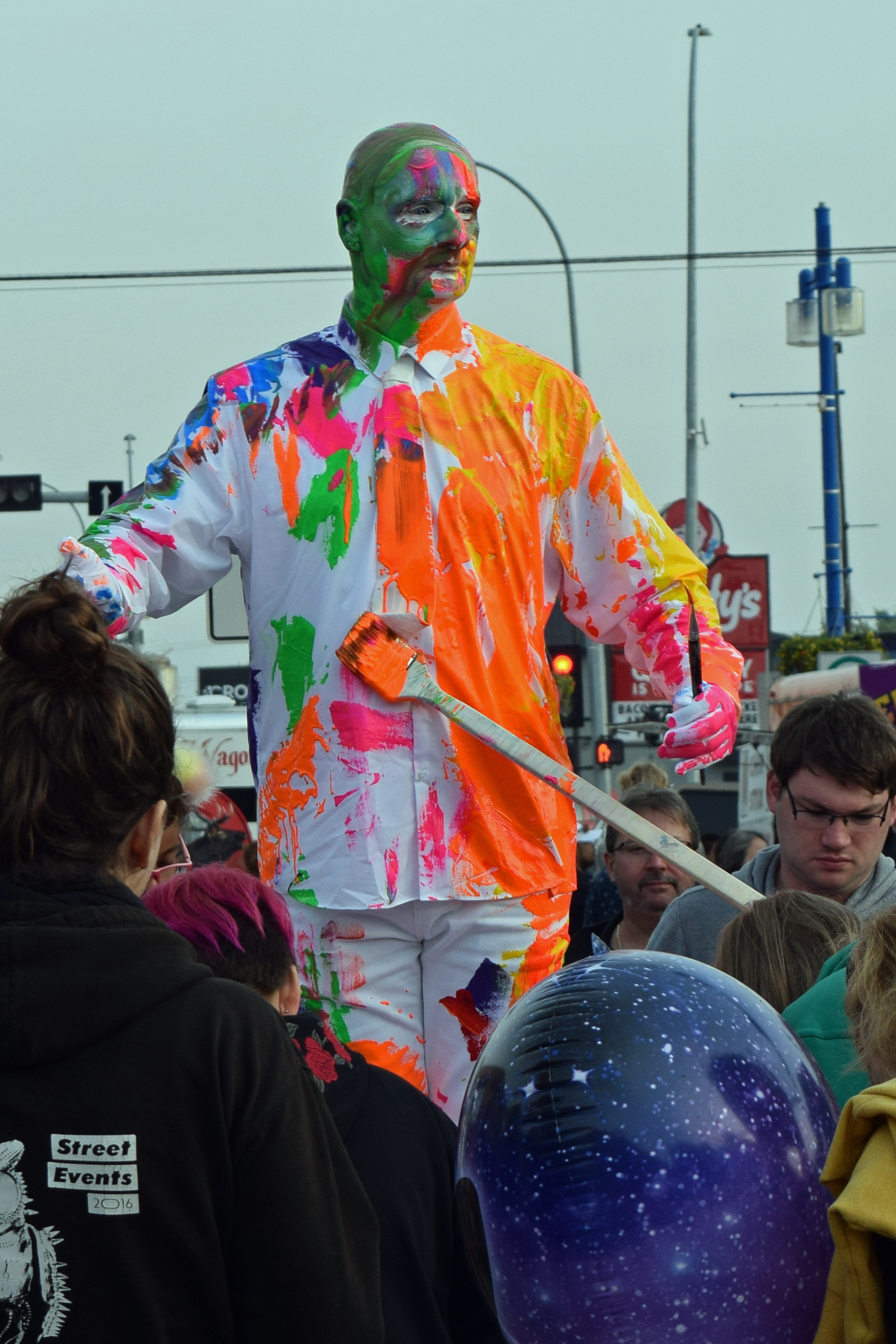 Kids' World
Games, activities and shows geared towards the youngest of our Festival goers! Kids' World hours are 11:30 AM – 5:30 PM daily.