Inspire. Transform. Unite.
The people of the Syilx, Nlaka'pamux and Secwe̓pemc Nations invite you to join them for the 2019 Indigenous World Tourism Conference hosted on the traditional and unceded territory of the Syilx Nation.
Go #OkanaganExploring, Tourism Kelowna helps get you there.
International Indigenous Tourism Conference | November 12-14, 2019
Anyone involved with the tourism industry will want to attend this three-day event. Presentations will focus on inspiring entrepreneurs and communities to learn more about this sector of the tourism industry as a key economic motivator. In addition to formal presentations, there will also be breakout sessions, panel discussions and keynote speakers and special cultural experiences, inspiring you to take your business to a new level.
Here's a sampling of some of the events over three days:
Day 1 – The kickoff event allows participants to choose from one of three cultural experiences from 7:45 a.m. to 12:30 p.m., including lunch:
Secwe̓pemc cultural tour

Syilx cultural tour

Nlaka'pamux cultural tour
7 – 10 p.m. Indigenous welcome dinner with traditional and modern foods prepared by some of Canada's top Indigenous chefs.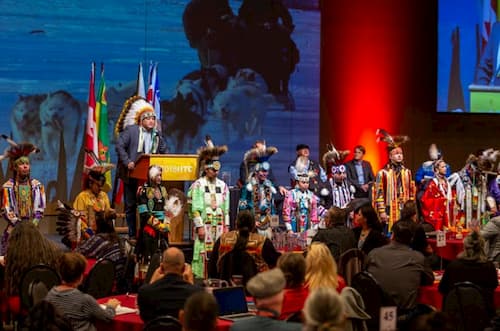 Day 2 – (9:30 a.m.) Keynote speaker Keith Henry, president and CEO of the Indigenous Tourism Association of Canada.
12:30 p.m. Keynote speaker Jordin Tootoo, the first Inuk player in the NHL and inspirational speaker. 
Day 3 – A combination of break out and panel discussions on a variety of topics, including marketing best practices, partnering provincially to build Indigenous tourism, and sustainability.
Get more details on the conference here.