The Sechelt Arts Festival provides accessible arts programming to all residents of the District of Sechelt and area, showcasing local talent to residents and visitors in a professionally produced ten-day event. The Festival supports and encourages Sunshine Coast artists by providing opportunities for collaboration among the multi-talented coast arts community and embraces all art forms, including dance, music, theatre, heritage, and the visual arts. In 2016 over one hundred artists, and 45 volunteers participated in the festival. As well, the festival recorded an attendance of 4,100 people from among of all ages, and over 600 students toured the curated art exhibition and heritage exhibits.
This year's theme is "Home Grown" which encourages artists and spectators to return to their roots. The festival will feature local Sunshine Coast artisans and performers, workshops and more.
Featured events
Earth Art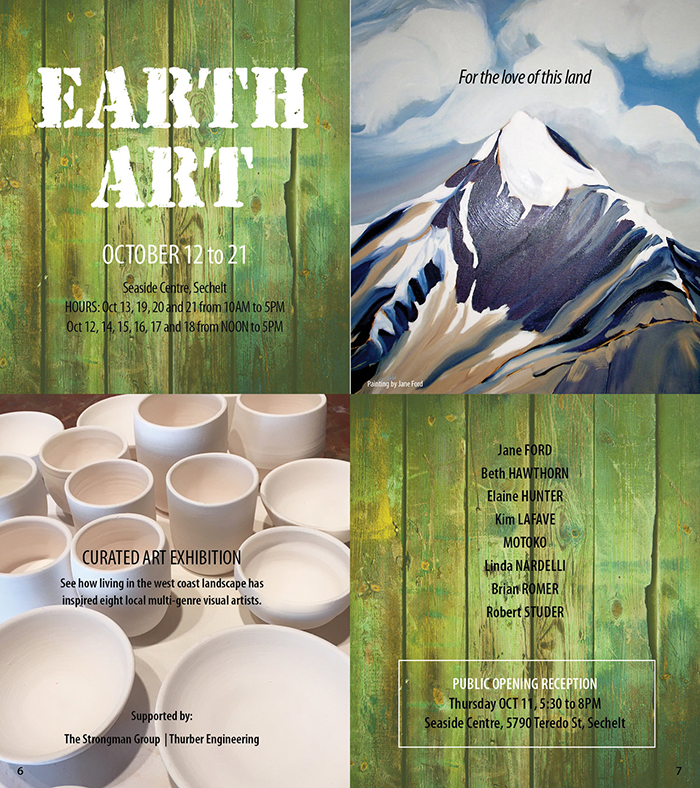 Enjoy a fantastic art exhibit featuring art created by Sunshine Coast locals that have been inspired by the natural beauty of the West Coast. Public opening reception is held on October 1st from 5:30 - 8:00 p.m. at the Seaside Centre in Sechelt.
SATIO Home Grown Circus Performance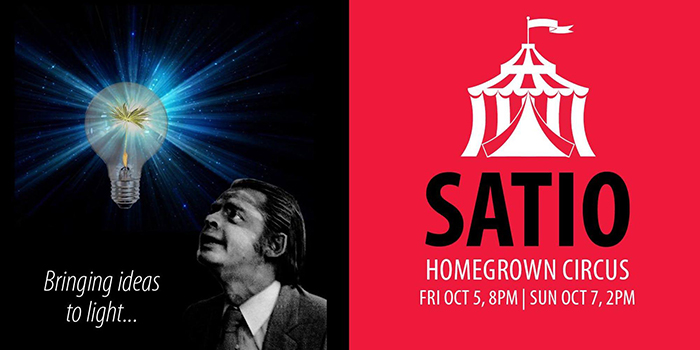 Acrobats, fools, dancers, musicians, and drummers act out an inspirational story in nouveau cirque style, based on SATIO, the latin word for "seedling." Featuring the Taiko drummers, shishalh drummers and dancers, original live music by the Rakish Angles, and a special guest performance by Vancouver's international dance artists KOKORO DANCE. Satio is a special multi-cultural tribute to our varied and talented Home Grown coast circus performers.

Presented by the Sechelt Arts Festival and the shíshálh Nation. Tickets range from $15-$25. Get yours here.
Eutierria - at one with nature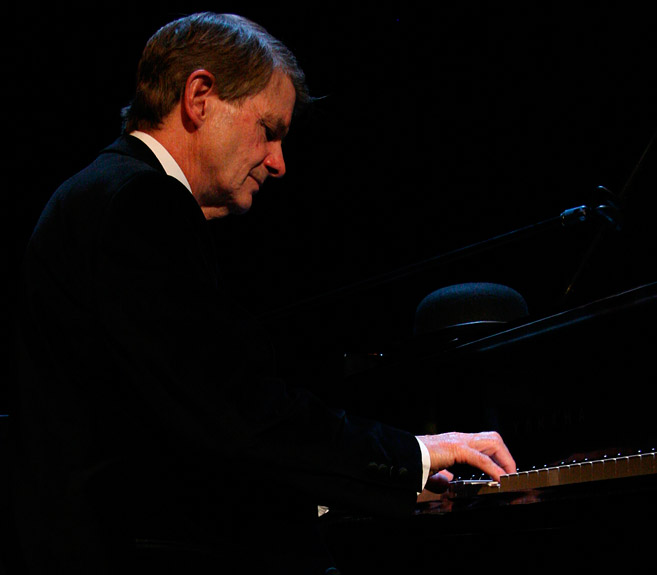 Eutierria - a good and positive feeling with the earth and its life forces. Enjoy platinum award-winning recording artist and composer Kenneth Johnson as he premieres a powerful instrumental and choral suite about our relationship with nature and spectacular coast environment. Get your tickets here.
Workshops
Enjoy 10 unique "Home Grown" workshops including mask making, the art of beer, fruit wine production and Kokoro Dance. Each workshop is unique to the artisans living on the Sunshine Coast and their connection to the land.
If you go
Interested in checking out the Sunshine Coast? Visit SunshineCoastCanada.com  for trip-planning ideas.