The name says "crawl" but you better put on some comfy walking shoes for the Sunshine Coast Art Crawl. This event presented by the Coast Cultural Alliance, links artists, studios and art stores for 80 kilometres from Langdale to Earl's Cove. This will be the eighth year and will include three days of events. Without the summer crowds, it's a perfect time to slow down and meet the artists in their studios. Last year, nearly 300 artists and 144 venues participated and this fall's line up promises to be just as great. 
Interested in checking out the Sunshine Coast? Visit SunshineCoastCanada.com for trip-planning ideas.
Where and When
The annual event happens Oct. 18 – 20, 2019 along the Sunshine Coast. Gibsons, at the south end has many venues but many more studios and workshops dot the Sunshine Coast Highway all the way to Earl's Cove. Be sure to stop by the the studios on the path less travelled, like in Earls Cove or Sechelt Inlet.
Prizes
Passports for the event can be found at any of the venues, Visitor Centre or Sunshine Coast Credit Union. Along the way, as you visit the artists, demos and shows, get your passport stamped for a chance to win some valuable prizes. Last year there were gift certificates to vacation resorts and BC Ferries passes.
Friday Night
Friday night kicks off with venues opening in Langdale, Gibsons, Sechelt and Halfmoon Bay, where you'll find many special events and demos happening. 
Saturday and Sunday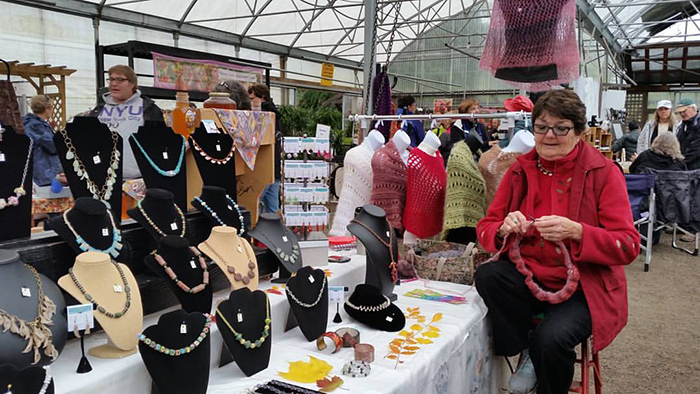 Depending on where you start, wander up or down the highway and stop into studios to watch the glass blowers create functional and sculptural works of art. Some of studios specialize in using recycled glass. Check out the sculptor who chisels beautiful images from chunks of stone or another one who makes wildlife wood carvings. 
Many First Nations artists can be found along the route, who create both traditional and contemporary carvings and paintings. The art crawl is a great opportunity to talk to the artists and learn about the legends or lore that inspired their art
Meet painters as they create realistic or abstract paintings of the surrounding landscapes.
If your feet tire of all that walking, check out the sheepskin artist in Halfmoon Bay, where you might just find a soothing pair of sheepskin slippers.
Additional Information
Heading up the coast this fall?  Don't forget there is an array of festival experiences to get in on including:
The Sechelt Arts Festival
The Sunshine Coast's leading edge arts festival will be presented this year from October 4 to 20, 2019 with a special event being planned October 5&6. The multi-disciplinary Festival features visual art, music, heritage, drama, dance and a variety of workshops hosted at various indoor venues around the District of Sechelt, including Raven's Cry Theatre, the Sunshine Coast Arts Centre and the Seaside Centre. Learn more about the area here.
Halfmoon Bay Apple Festival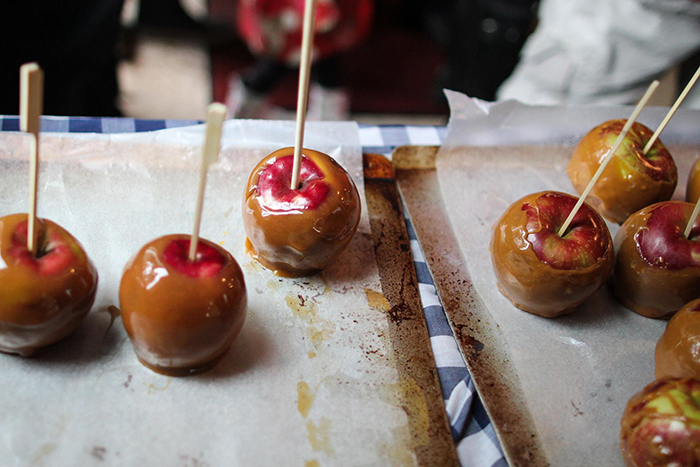 The apple festival is a special annual event in Halfmoon Bay, BC. Enjoy incredible apple butter made in a giant cauldron over a fire, crafts, apple pies, music, and community events.
If you go
For additional information and to learn more about the mobile app and map check out the Sunshine Coast Art Crawl official website 
Read our preview of the Sunshine Coast Art Crawl here.
Interested in checking out the Sunshine Coast? Visit SunshineCoastCanada.com for trip-planning ideas.
Joining in on the art crawl? Share this page with friends and consider inviting them along.