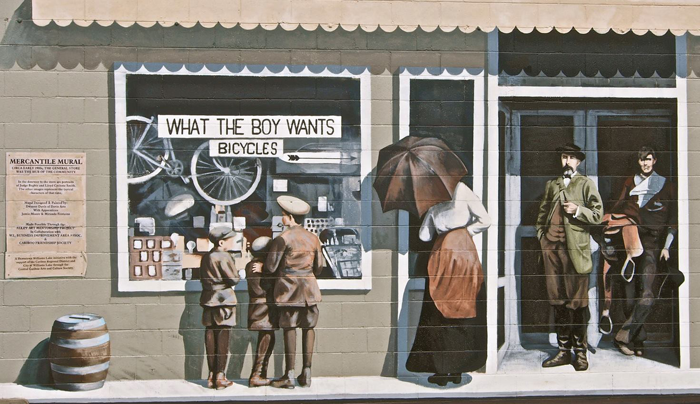 Stroll Downtown Williams Lake to find a masterpiece for your collection during the annual month-long event. Earn Passport Stamps along the way and enter to win the grand prize, a carving by Spirit Carver Dean.
The annual Williams Lake Artwalk & Sale is held daily. With your Artwalk Passport stroll the streets of Downtown Williams Lake and visit the participating merchants where you will find unexpected pieces from over 60 artists. Get your passport stamped along the way and enter to win the grand prize of a custom carving.
With a wide range of art to view and purchase festival participants will see everything from paintings, photography, pottery, sculpting and textile arts including weaving and quilting. Imagining strolling into the carpet store and finding a new art piece to take home with you. Your new favourite hand-made mug might be waiting for you at the local bank, and a sculpture with your name on it might be hidden in an isle at the building supply store!
While you are in town take a few minutes to explore the region. Stop by the beautiful Williams Lake Visitor Centre to find out about biking and hiking trails, where to go fishing or camping or where the best coffee in town is.