Longest running craft beer festival of its kind in Canada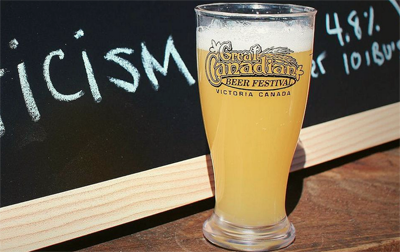 Hoist a few interesting new craft beers at this long-running Victoria festival. 
Photos provided by the Great Canadian Beer Festival
MIKE MORRISON
VICTORIA - Actor John Goodman once said, "Beer is a good friend." So it's safe to say that he'd find lots of good friends at Victoria's upcoming Great Canadian Beer Festival.
For the past 20 years, Canada's longest-running craft-only beer festival has been a draw for everyone from the novice beer drinker to the connoisseurs. The festival is so popular, it often sells out the minute tickets go on sale.
One of the reasons tickets to this festival are so sought-after is that it gives you the opportunity to meet the people who actually brew the beer. We're all used to having great conversations with friends over a delicious pint, and the Great Canadian Beer Festival gives you that unique opportunity of hearing first-hand the story behind the beer.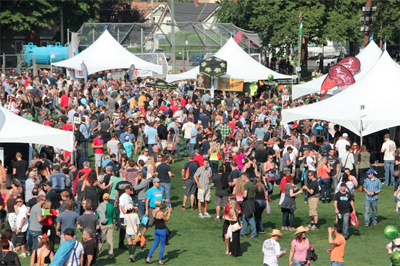 Join more than 8,000 beer enthusiasts in Royal Athletic Park to sample a few brews. 
Over two days, more than 8,000 people pour into the beautiful Royal Athletic Park to take in the festivities. They come armed with a glass and they want to taste some of the world's best beer.
The festival features more than 60 brewers from across Canada, each of them bringing their own delicious varieties of beers, offering up a near endless amount of tasting. Tweet This!
While many of the craft brewers are from British Columbia, look for breweries from the Yukon, Alberta, Ontario and the United States. According to the festival's chairman Gerry Hieter, more than 20,000 litres of beer are consumed by attendees.
With so much beer being consumed, the festival is still really for every kind of beer fan.
You don't have to be a beer aficionado to enjoy the festival, says Hieter.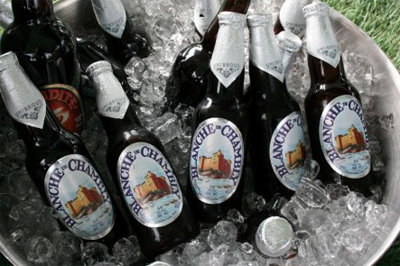 Try different beers from all over the world.
"You just have to be interested in craft beers," says Hieter. "There is something for everyone who comes to the festival."
With people so eager to taste new beer flavours and styles, the craft breweries often unveil their new selections or special one-offs at the Great Canadian Beer Festival. This year will feature 10 brand new breweries which will bring everything from Pilsners to sour beers.
Explore the historic harbour
While in town for the festival, make sure you leave lots of time to explore Victoria, one of North America's prettiest cities. 
The festival venue is an easy walk from the city's historic harbour and shops. One of the best ways to discover the city is by bike. It's easy to rent one or book a tour with a company, and you'll be treated to some beautiful neighbourhoods, packed with galleries, stores and restaurants.

Fly into Vancouver  Island via the Victoria International Airport and step into the wild. Walk the Inner Harbour boardwalk or take to the water in search of orcas. Be Inspired.
Spend some time by the harbour and watch as seals wait patiently for food. While you're there, sample a plate of delicious fish and chips at places like Red Fish, Blue Fish and enjoy them while you watch the float planes take off and land. Then hop on a boat and get an up-close experience with whales. With countless activities for the nature-lover, but also the benefits of a big city, Victoria is a perfect place to take a late summer vacation.
More information
Read our FestivalSeekers overview on the Great Canadian Beer Festival.
Discover more about B.C. Check out HelloBC or get planning your trip around Victoria's waterfront.
Getting there: Direct flights to Victoria via Edmonton and Calgary on Air Canada, WestJet are available daily.

Like beer? Share this story with your buddies.