Get ready to be entertained in Victoria.
Photo by @FratboyBerto on Instagram
JODY ROBBINS
VICTORIA - There's always something groovy happening at the TD Victoria International JazzFest. It's a time for lots of dreamy experiences in this beautiful ocean-side city: stroll along the sparkling inner harbour as smooth tunes from an outdoor concert drift by, take part in a free musician's workshop, snuggle with your sweetie at an intimate wine bar while a lone trumpeter serenades you.
It's nearly time for those 10 hot days and nights of the coolest music and activities in town. From Caribbean calypso to retro soul singers to world music dance parties, there's more than jazz to soak up from June 19 to 28.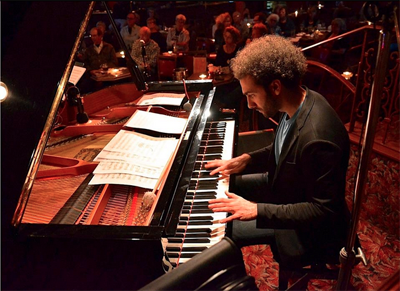 Victoria comes alives with the sound of jazz and other msucial genres in June.
Photo by the Victoria Jazz Society
"Victoria is well known for its year-round active jazz scene, but this festival offers a diverse program from many genres that focuses on emerging musicians," says Darryl Mar, festival founder and executive director.
Sweet summer melodies
Besides the impressive number of musicians and performances for the size of the city — 90 performances by more than 350 musicians on 11 stages — the festival offers free public workshops hosted by artists performing at the festival, including headline act, Bria Skonberg. Hailing from Chiliwack, B.C., Skonberg is thrilled to get back to her home province. "It's really special to be included with these people I've looked up to for a long time. I've been in NYC for five years and I'm looking forward to reconnecting and sharing what I've learned," she says.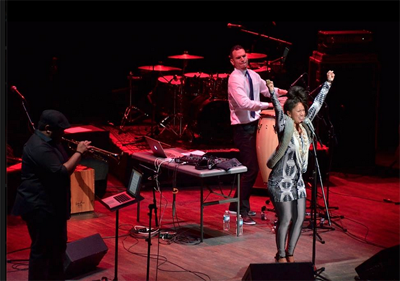 Get ready to be entertained by top-notch jazz musicians.
Photo by the Victoria Jazz Society
With a wide range of venues, from outdoor spaces to intimate clubs to grand concert halls, music lovers are spoiled for choice. Not-to-miss experiences include taking in a cosy concert at Herman's Jazz Club, one of the last remaining jazz clubs in Canada, or one of the free daily performances at Centennial Square, a dynamic public space near Canada's oldest Chinatown.
Take to the water
The best way to get a flavour for this festival and its dynamic host city is by spending time outdoors. Strolling along one of the world's most beautiful heritage harbours, after tapping your feet to the lunchtime beats makes for one pleasant afternoon. Water is well known for dissolving any stressors, so take advantage of the fact that you're surrounded by it in Victoria.

Fly into Vancouver Island via the Victoria International Airport and step into the wild. Walk the inner harbour boardwalk or take to the water in search of Orcas. Be Inspired.
From seals to bald eagles, grand hotels and secret hideaways, sea kayaking tours are one of the best ways to explore the Inner Harbour. Gliding through the calm waters, guides reveal the history of each stop and offer insightful tidbits about the aquatic life. If larger mammals are what you're after, take to the Salish Sea on a whale-watching expedition. During this incredible experience, you'll get close enough to humpbacks, orcas, minke and grey whales that you might hear their music, too.
More information
Make a trip out of it and check out the Sooke River Blues Festival, happening around the same time as the Victoria Jazz Festival, check out the story here
Getting there: Direct flights to Victoria via Edmonton and Calgary on Air Canada, WestJet are available daily.
Like this story? Share it with your friends.