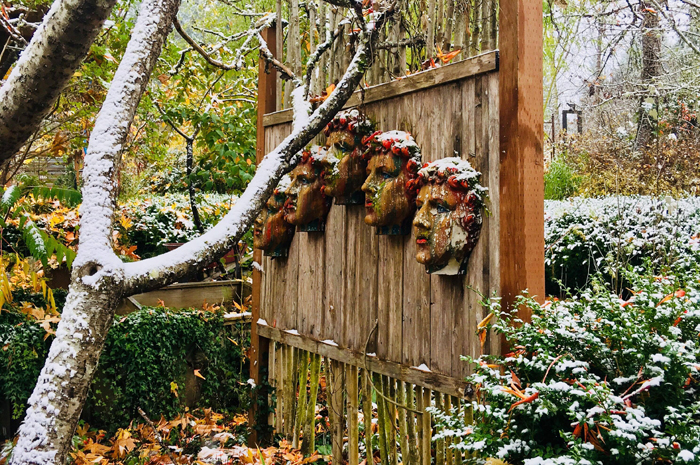 DEIDRE TANSEY
A country escape awaits, only minutes from Nanaimo. As the excitement for the holidays begins to build, do yourself a favour and indulge in a slower paced experience, rather than the frantic feeling that can come along with Christmas shopping. Point your vehicle towards the rolling hills and meandering roads of Cedar and Yellowpoint, where dozens of artists are preparing right now for the 29th Annual Country Christmas Self-Guided Tour.
"It never really gets old; l love Christmas and all the ornaments are a part of that," says Ted Jolda.
His magnificent glass-blown ornaments are one of his most popular creations, but it was his "golden pears" that skyrocketed to fame after being featured on Oprah's Top Ten list several years ago. After making 16,000 of those pears in that one season, he says he thought he would have been sick of them. Fortunately for his followers, that isn't the case. The act of blowing glass is so immediate, he still enjoys creating each delicate piece and sharing them with delighted new owners.
Ted relocated to Cedar a few years ago, taking over the studio and gardens of long-time tour favourites, the Barton Leier Gallery. Good friends and fellow artists, Nixie Barton and Grant Leier, delighted thousands of visitors with the stunning gallery and eclectic garden. Ted is honoured to continue the art installations and incredible surprises found in the garden, and loves to share the delights of the space with visitors.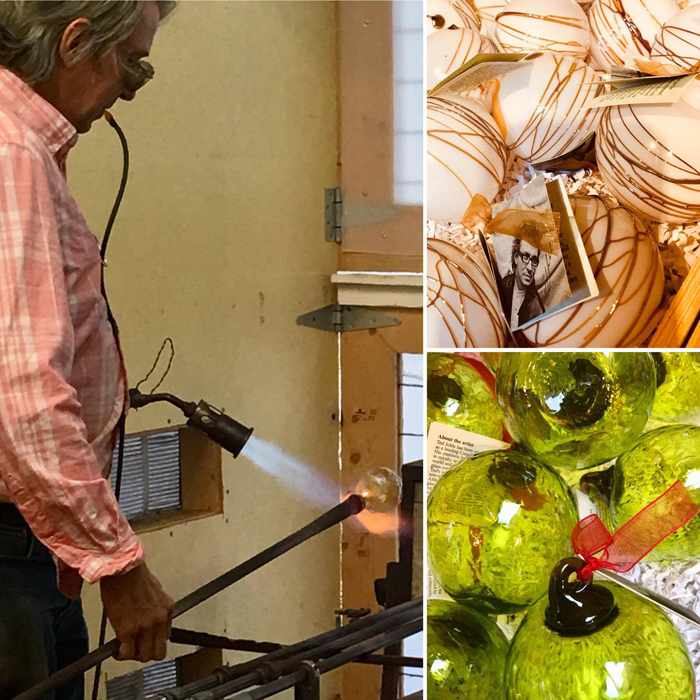 The beauty of the Country Christmas tour is that each stop is a unique gem, because you never know what you will find. The tour runs for four days, however if you spend a couple afternoons you can hit several artisan's galleries, tour the Cranberry or Herb farm, stop for local honey at Fredrich's, or grab a pint at the iconic Crow and Gate Pub.
Many spots have invited special guest artists for the tour, making each location rich with local, original gift-giving ideas. The artisans are grateful for the number of people who make the trip out to Cedar each year to take part in the tour. Although most of the artist's work is well known and available in several public galleries, there is something special about being invited into an artist's personal space and having an opportunity to chat with them. Many collectors consider it the highlight of their year.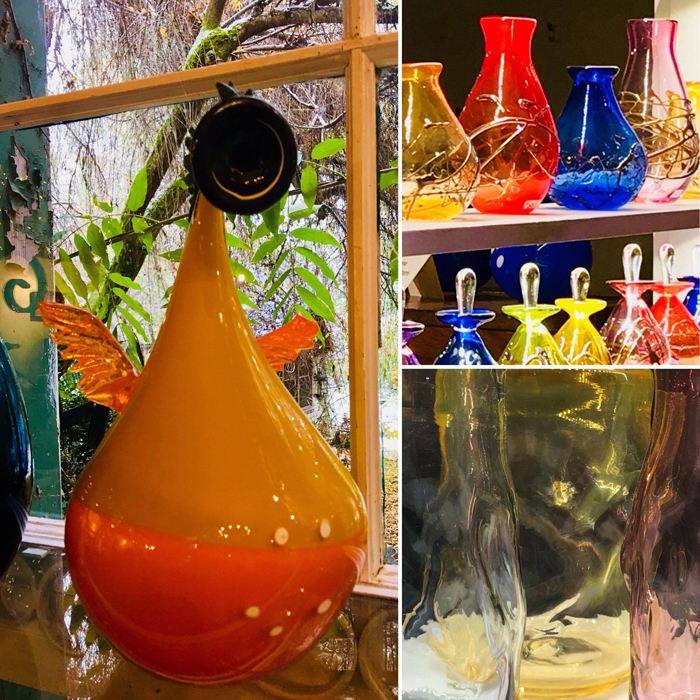 Noel Brown is an accomplished Indigenous wood carver and jewelry designer. His pieces can be found worldwide, yet he and his wife Tammy are down to earth, easy going and super friendly. Right now, they are focused on getting their shop ready for guests. "We never feel like we are ready, but everyone still comes!" Noel says. 
Exciting new additions this year are modern ceramic pieces, cast from Noel's wood carvings, which he's been working on for the past three years. "We know we should be selling more online, but then we have to keep up with that demand!" Noel says laughing.
The tour offers people a first glance at the newest products and a glimpse into the process the artists go through in creating their pieces.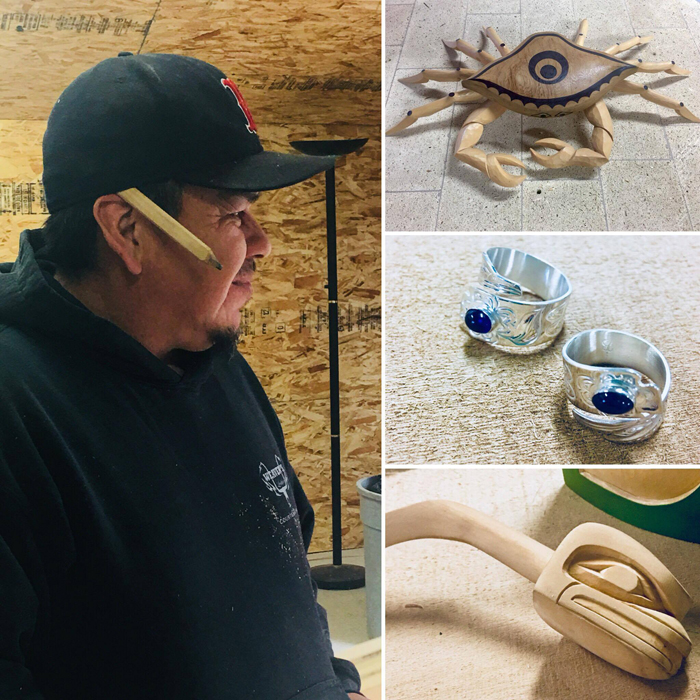 Before you know it, the Christmas tour will be here, so start making plans with friends and family now to get out there and wander through the studios, shops, galleries and farms of the Cedar & Yellowpoint Artisans Association.
Don't forget your camera and your Christmas spirit. As Ted Jolda says, "there's just something magical about this time of year," and this Artisans' Country Christmas Tour is all about celebrating the magical.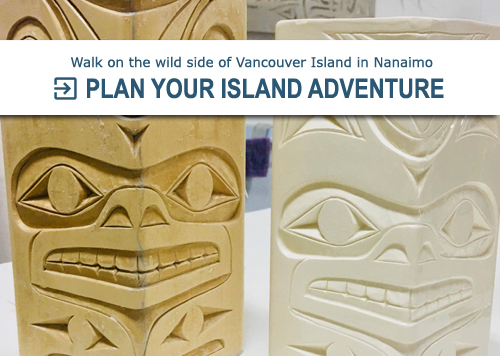 If you go
Each artisan has a copy of the paper maps to help you locate each stop. You can also download a map from the website at www.cyartisans.com.
Pick up a snack while checking out the crafts in Nanaimo. Did you know Nanaimo is home to the Nanaimo Bar Trail and a variety of local artisans? If you have time, explore the city and check out what it has to offer. 
Nanaimo is also home to the largest shopping mall on Vancouver Island, Woodgrove Centre. Not only is it a destination for unique shopping, including the Old City Quarter, a lovely walkable part of the city, there are plenty of shops and restaurants serving tasty snacks and meals to keep you going. Book your weekend trip today.
Ready to finish your Christmas shopping in one go? Share this page with your friends.