Festival organizer launches new food festival in Fort McMurray to help rebuild community ties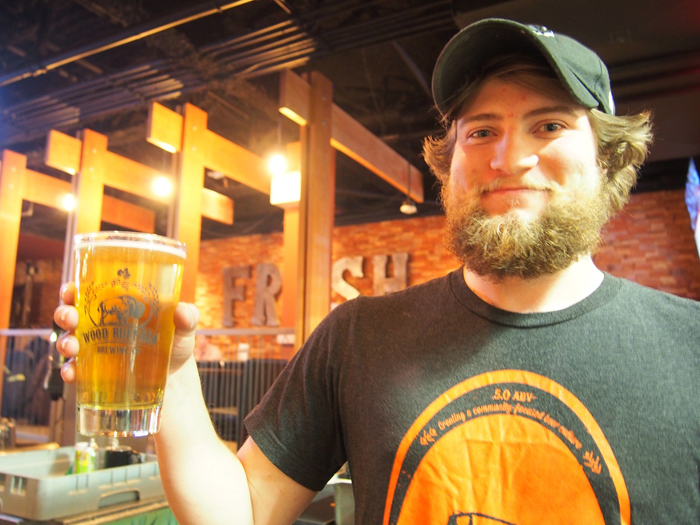 Jackson Wilhelm-Hale , head brewer at Wood Buffalo Brewing Co.
LISA MONFORTON
FORT MCMURRAY – Clarence Buchanan likes to tell the story about how two women walk into Wood Buffalo Brewing Company and each order a Coors Lite.
Help your friends #DareToExplore. Share this page on Twitter.
Sure, there's a place for standard North American beer, but as general manager of the establishment, he politely suggests that on their next visit, they should try one of the brewery's Alberta-produced craft beers.
"The next time I saw them in here, they were drinking our pilsner," says Buchanan.
Dive into delicious eats in Fort McMurray during the 2017 Constant Comfort Fort McMurray Food Festival.
Better yet, he says, they liked it. (Patrons of the restaurant can also take an onsite tour to see just how that golden amber liquid ends up in their pint glass.)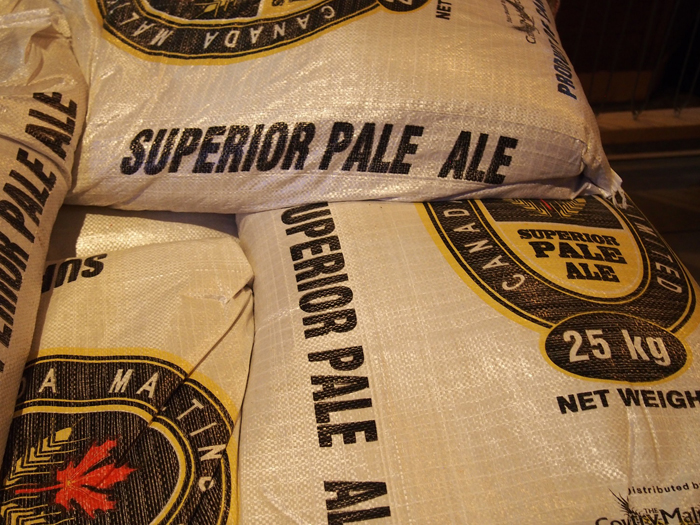 Bags of malt at the Wood Buffalo Brewing Co., one of the key ingredients in the beer-making process.
All photos by Lisa Monforton
It's these types of converts to a locally-sourced and made goods that helps encourage people to support Alberta products, says Buchanan.
That's one of the reasons Buchanan is helping put on the Fort McMurray Constant Comfort Food Festival from July 27 to 31.
The festival is shaping up to be more than just a five-day celebration of people getting to sample some tasty food and cold beverages. It's a chance for the community to come together under the banner of the food festival, which incorporates several of the city's signature events.
The aim is to showcase the talents of local chefs and food vendors, so people from Fort McMurray and the Wood Buffalo region get to know them better, sample their wares and in turn support the businesses owned by their neighbours and friends.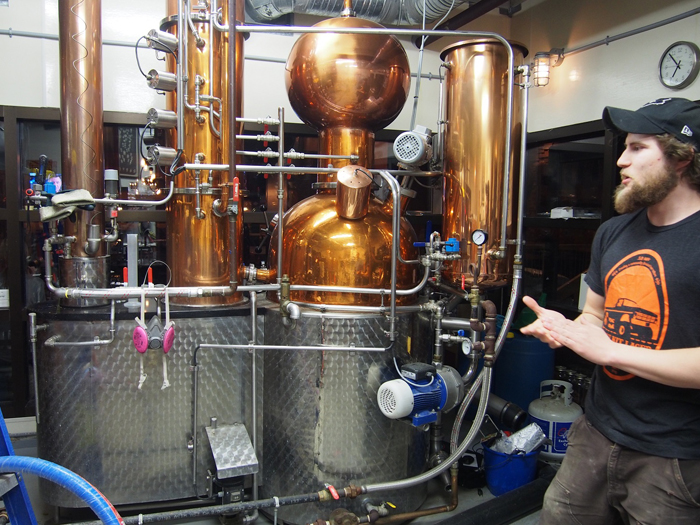 Jackson Wilhelm-Hale, head brewer at Wood Buffalo Brewing Co. in Fort McMurray, talks about how their beer is made.
Buchanan says it should be a boom for the local economy but also the rebuilding of Fort McMurray's sense of community, in the wake of the devastating wildfire that destroyed nearly one-tenth of the town in May 2016. It's estimated that nearly 4,000 local business were affected by the fire.
"I want to bring people back out and support local businesses," Buchanan says.
"The family-friendly event is meant to be very community oriented, making it fun and intimate," says Buchanan.
Events will happen around the city, including at Heritage Park and Shipyard, which has undergone a big renovation after the fire, and the Oilsands Discovery Centre. Local restaurants and food vendors will be on hand in both places, flipping, frying, grilling up food and pouring beverages.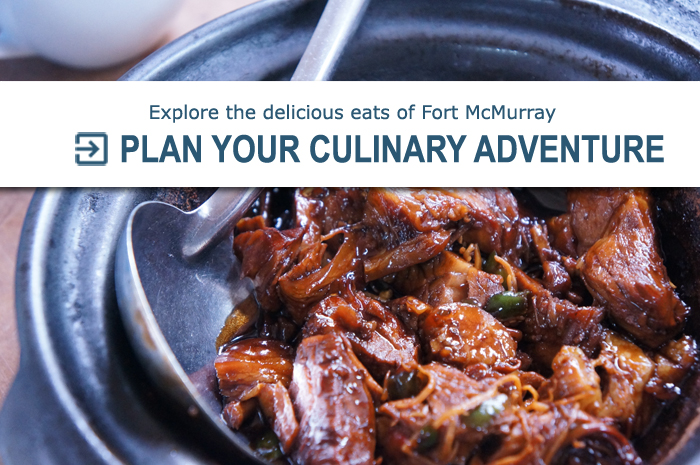 Jeff Peddle of Chez Max is happy to be one of the local vendors taking part.
The two-year-old restaurant, owned by Peddle and his wife Maxine, who is from Jamaica and has been cooking for more than 25 years, has been serving delicious and authentic Jamaican cuisine to its Wood Buffalo region patrons. People keep coming back for the zip and tang of their dishes that range from jerk chicken to curried goat, pizzas, salads and wraps.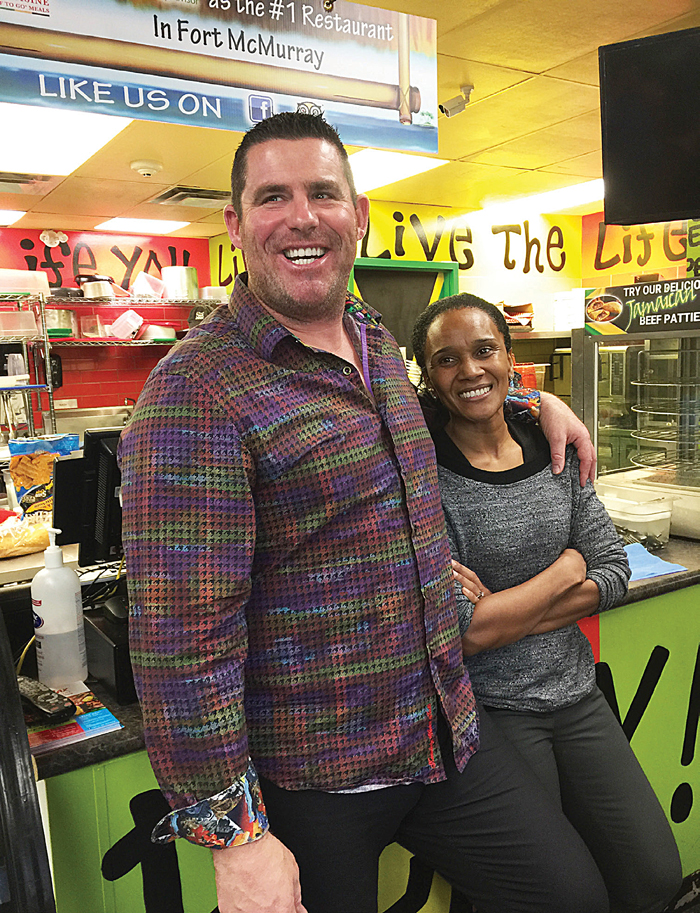 Jeff Felding and wife Maxine are the owners of Chez Max where they serve up delicious, authentic Jamaican eats.
"One-hundred per cent the jerk chicken is our most popular menu item," Jeff says.
(I can vouch for the curried goat, which I simply had to try while I was there because you just don't see that on a menu every day.)
So, for anyone who has not yet tried Chez Max, they'll get a chance at the food festival, says Jeff.
After all, as Buchanan says the other goal of the festival is for people to discover new things about the city, have fun and help "revive the culinary scene" in Fort McMurray.
"Anybody kind of new in town or fresh back in town should come," says Buchanan.
"Last year was a crummy summer with so many people being dislodged from the community, so this will bring people together and show people just how much is going on in Fort McMurray."
If You Go
Expect to find many of the local restaurants serving up their most popular dishes at the food festival. Featured restaurants so far include Townhall, Astis, Brewskis, Chez Max, Wood Buffalo Brewing Co.
The five-day event begins on July 27 with the Food Fight Pub Crawl getting the party going from 7 to 11 p.m.
Other signature events include:
Fort McMurray Tourism's annual barbecue at the Oilsands Centre

Fort McMurray's Largest Ever Outdoor Patio Party at the Heritage Shipyard.

Taste of Fort McMurray at Heritage Village

Hot Vegas Nights at Earls

Check dates and times at http://fortmcmurrayfoodfestival.ca/
Looking for more more fun things to do while visiting Fort McMurray? Head to the Fort McMurray Tourism website and get some ideas.
Head on over to our Festival Overview and get a glimpse at this year's food festival events.
Are you ready to chow down at the Fort McMurray Food Festival? Share this page on Facebook.