Enjoy delicious treats in downtown Prince George.
All photos by Downtown Prince George
TRACA SAVADOGO
You're in Prince George in July? Lucky you! Because Downtown Summerfest is the time to belly up for a street-style grub crawl and sample the area's best restaurants.
Presented by the Downtown Business Improvement Association of Prince George this not-to-be-missed event happens around downtown on Sunday, July 17.
This free annual event also features mainstage music, entertainment and lots of activities for the kids. Share this page on Twitter.
Follow your nose to the food tents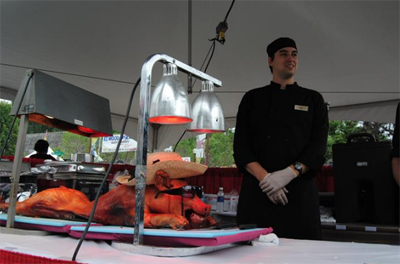 Get a taste of some delicious "all-dressed" pork at the food tents.
Locals know Nancy O's is the spot for good food and good times, and here, you'll find them in the heart of the action. Known for its elevated pub food, this year Nancy O's will nab two tents during Downtown Summerfest. Under the awnings, you'll find their ode to backyard grilling. Look for their featured beef slider, a wood-fired wonder made with locally sourced grass-fed beef, cooked over birch.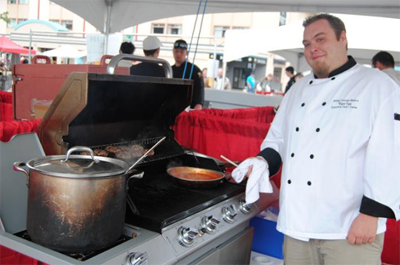 Summerfest will be dishing out some tasty goodies.
Under the second tent is a preview of Nancy O's new sister restaurant, Betulla Burning. The Neapolitan-style pizza spot won't officially open until fall, but lucky Downtown Summerfest attendees will get a taste of what's to come. Showcasing their tapas spread, look for the beguiling house-made charcuterie, cheeses, and signature smoked olives.

Long-time Downtown Summerfest participant, Twisted Cork, will be back again this year. It has a cult following for the deep-fried pickles, serving nearly 100 kilograms (200 pounds) of pickles a month. And they'll be serving them as part of the Downtown SummerFest lineup.
What makes Twisted Cork's deep-fried pickles so popular? "It's the crunch of the batter, then your teeth sink into the soft and salty pickle,"says front of house manager, Ashley Sidehu. "And you dip it into a spicy, creamy chipotle ranch dressing. What's not to love?"
Indeed!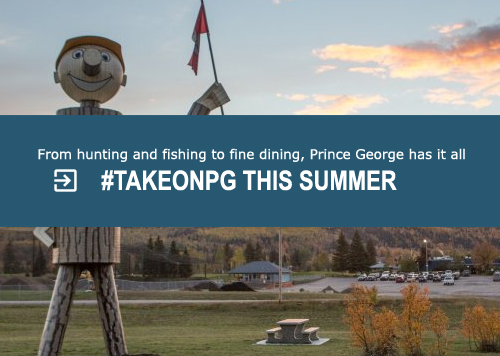 On deck for Twisted Cork's other offering is a nod to its famous Mini Yorkshires. 
With so much deliciousness, it'll be tough to choose. So bring your appetite and your friends to do some sharing. It doesn't get much better, especially when the day also includes live music and an epic curb-side picnic?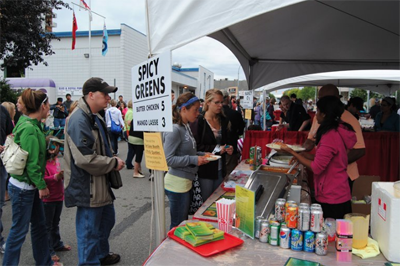 People are known to line up for a taste of Summerfest's food offerings. 
For more information
Downtown Summerfest is a one-day only event on Sunday, July 17 from 11 a.m. to 5 p.m. Head on down to 6th Avenue and George Street in front of City Hall to enjoy the festival fun. The kids will love the kids' zone with magicians, face-painting and more attractions than ever before. Keep your kids excited to explore Prince George and have them tap into their creative spirit via the BMO KidzArtz Dayz, read about it here.
Along with your appetite, bring the bikes, the skateboards, the fishing gear your canoe, SUP or kayak and stay the weekend or week. Tourism Prince George can help you plan your adventure. 
Share your visit on Twitter and Instagram with #TakeOnPG.