#TakeOnPG on Sunday, July 16 from 11 a.m. to 5 p.m., where thousands of fun-seekers will gather at 6th Avenue and George Street in front of Prince George City Hall to participate in Downtown Summerfest, celebrating fun, food, activities and entertainment. Share this page on Twitter.
Read how to eat your way through Downtown Summerfest this year!
Enjoy the Exhibitor Alley, Taste Pavilion, mobile food vendors and live entertainment all day.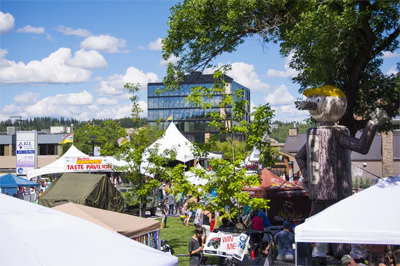 Bring your appetite and enjoy a wide variety of delicious dishes.
Schedule of events
11 a.m. - 5 p.m. - Main stage entertainment, Legendary Taste Pavilion and kids' zone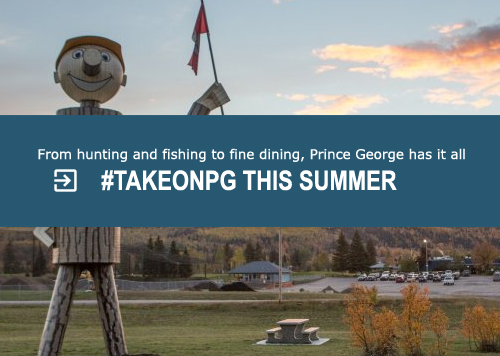 Taste Pavilion
The spirit of the Taste Pavilion is to highlight local restaurants. Each restaurant provides some delicious dishes from their menu at a ticket cost between $2 and $5 each. Buy your tickets starting June 1 at Northern Hardware (upstairs).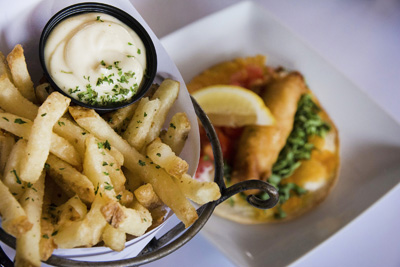 Look like delicious fish and chips will be on the menu. 

Take a peek at the menu above.
Petting Zoo
Kids will have a blast at the petting zoo hosted by Black Spruce Farms, riding a mini train, and participating in activities organized by Huble Homestead, The Exploration Place, and Two Rivers Gallery.
Entertainment schedule
Entertainment will include Magician Quinton W. Grey (11:15 a.m.), Jack Van Somer Band (late afternoon) and Chris Buck Band (closing). 
Schedule for the Main stage and the TD Bank Community Stage
Main Stage
11:15 Magician Clinton W Gray
12:15 The Citizen Cake Cutting
12:30 Gemmy D & Dave Patterson
1:15 Judy Russell Presents Mary Poppins
2:00 Jack Van Somer
3:00 The Inversion
4:00 Chris Buck Band
TD Community Stage 
12:00 Kaia Andal
1:00 Chloe Watts
1:45 Hart Highway Seniorettes
2:00 Jubilations
2:30 Barbra Ann & Marty
If you go
Did you know Prince George has incredible fishing, hunting, shopping and dining? Better yet, it's also home to a long list of fun events throughout the summer. See a full list of things to do in the area here. 
Heading to Prince George for Downtown Summerfest? Check out these places to stay while visiting.
Get a preview of the Prince George Downtown Summerfest from FestivalSeekers writer Traca Savadogo.
Are you ready to party in Prince George? Share this page with your summer festival-loving friends.