There's a reason the great Canadian Beer Festival is so great. Over two days, more than 8,000 people sip and sample delicious brews from across Canada. The festival features more than 64 craft breweries and one cidery, making it Canada's longest-running craft-only beer festival. More than 20,000 litres of beer are poured throughout the festival, offering up attendees the perfect opportunity to discover new beers and support the craft beer industry. 
The Great Canadian Beer Festival will showcase a selection of the best hand-crafted brews from craft breweries in B.C. and around the globe. Meet the brewers, sample the latest beer and cider releases and learn about traditional small-batch brewing.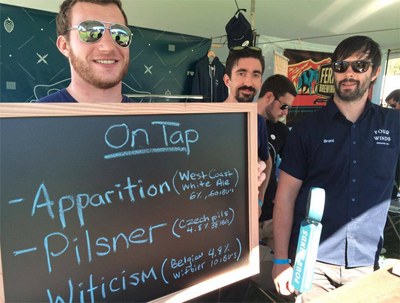 Sample an array of craft brews from dozens of beer makers over two days. 
Featured Breweries
Steamworks Brewing
Established in 1995, in historic Gastown, Vancouver. Steamworks had one dream, to create amazing beer using steam power. Twenty years later, they are one of B.C's  best craft breweries  Enjoy the array of unconventional beers.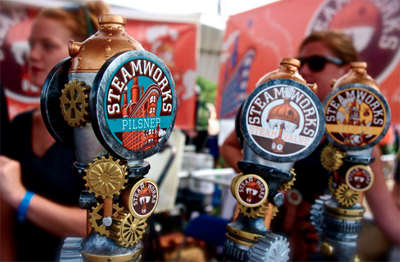 As creative as the beers are so are the spouts they're drawn from. 
Dead Frog Brewing
Don't let the name put you off, Dead Frog Brewing is one of Canada's very best craft breweries that focuses on creating innovative, premium quality brews. Enjoy beers such as the Session Vienna Lager, the Bold Belgian Pale Ale, the Fearless India Pale Ale, and Commander Imperial Stout.
Tickets
Ticket information will be available closer to the festival dates. For the must up-to-date information, visit the official Great Canadian Beer Festival website.
More Information
Like beer? Share this with your friend who loves craft beer.