Head to SilverStar Mountain Resort this August for a weekend of fine wine and dining in partnership with Oliver Osoyoos Wine Country.

This event will consist of three days of tastes from around the world paired with local wine from Oliver Osoyoos Wine Country to leave your taste buds wanting more of these unique flavour combinations.
Schedule of Events
Friday, August 12
Day one will be a dinner at the Bulldog Grand Café with a series of dishes from Chef Tyler Lafferty who will be sharing his unique culinary creations and passion for great food. Dishes will draw inspiration from Dutch & Thai-Indonesian cuisine with flavours from the West Coast. All dishes will be prepared with fresh, local ingredients and homemade baked goods and paired with fine wines from Oliver Osoyoos Wine Country.
Tickets $145 plus gratuity & tax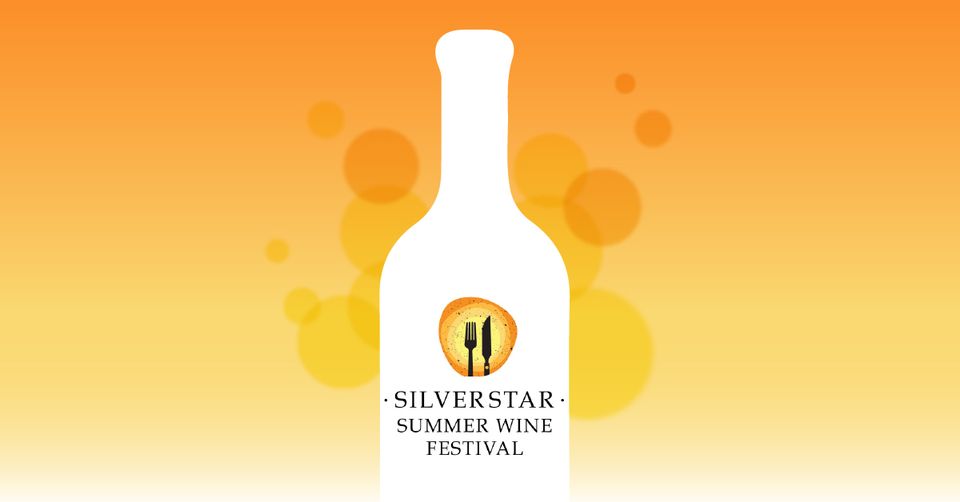 Alternatively, at the Black Pine Social with Chef Jarred Sauve and Owner Brandon Loughery bringing an elevated and contemporary dining experience to their guests. The culinary team at Black Pine Social draws their inspiration from rustic European alpine traditions and elegantly incorporates them with influences from Japanese cuisine.
Tickets $145 plus gratuity & tax

Both dinners arrival time and reception are at 5:30.
Saturday, August 13
Day three will be a more self-guided experience as visitors wander through the beautiful SilverStar village and sample an extensive cornucopia of fine wines from Oliver Osoyoos Wine Country and other wineries from the Okanagan.
Some of the most sought after, artisanal, award-winning wineries from BC will be setup throughout the village to bring a unique tasting experience to the attendees.
Progressive Tasting 1:00pm-4:00pm
Tickets $95 plus gratuity & tax
Canadian singer-songwriter Andrew Allen will be performing a free concert on Saturday as well to bring his billboard topping music to SilverStar for the second evening of the weekend.
Know before you go
SilverStar is located 30 minutes from downtown Vernon
Use code "SAVOUR" when booking accommodations with SilverStar Mountain Resort or the Vance Creek Hotel & Conference Centre and you can save 15% off 2 nights and 20% off 3 nights or more.
For more information about this festival, visit the Savour the Sun: SilverStar website.