Cue the screeching cats and cackling witches and come enjoy one of the biggest Halloween events in Western Canada at Fort Steele. It doesn't get more real than this because this a true historic ghost town, with authentic haunted houses. Bring the kids to trick or treat, hear live music, fireworks, and get ready to meet some folks from the past.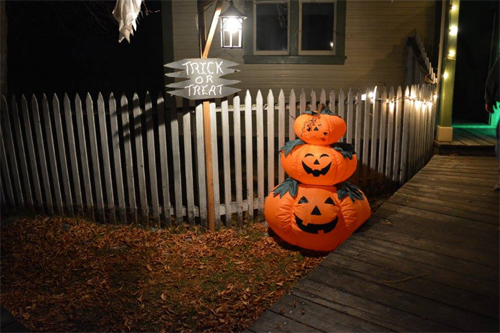 Featured Events
Friendly & Scary Haunted Houses
Trick-Or-Treating (bring a bag)                       
Bonfires                                     
Concessions                              
Tim Hortons Hot Drinks            
Pumpkin Carving                   
Fireworks

Admission
Advance Tickets: $15 each.  Member price:  $10 each
At the door: $17 each. ($15 for members).
Children 2 & under get in for free.
Purchase your tickets at the following places throughout the Kootenay Rockies Region.
Cranbrook:
Save On Foods
The Choice on Baker Street
Chamber of Commerce
Kimberley:    Snow Drift Cafe      
Creston:        Chamber of Commerce
Fernie:           Gear Hub Sports  
Invermere:   Blue Dog Cafe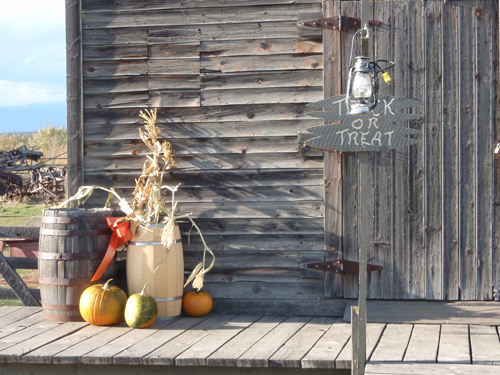 A taste of Thanksgiving - October 6th, 2019
Enjoy the "Taste of Thanksgiving" in the Lambi House from 11am-3pm, where you can sample a variety of delicious Thanksgiving treats - including traditional pit-roasted potatoes. There will also be wagon rides, live entertainment, potato harvest, and more.

For dinner Fort Steele will serving a traditional, homemade Thanksgiving dinner buffet style with all the fixings in the International Hotel Restaurant.
Seatings available**:
3:00 PM & 5:30 PM
Adults - $26.00 each
Child (6-12 yrs) - $16.00 each
Age 5 & under pay their age
(admission is included)
**Reservations are required for dinner. Please call to reserve at 250-417-6000.
If You Go
Setting up basecamp in Cranbrook allows you to experience the Kootenay region easily. Find out what's in store by visiting Fort Steele's official website.
Read about autumn offerings in Cranbrook.
Make sure to like Fort Steele Hertitage Town on Facebook and stay up to date with upcoming events, programs and more.