All photos by Rebecca Bollwitt
REBECCA BOLLWITT
Immerse yourself in even more of Nanaimo's past during its Canada 150 events this summer.
Nanaimo's history could be summed up with just a few words: "Bathtubs and Black Stones," which is fittingly the name of a musical review and stage performance coming up this summer.
Help your friends #DareToExplore. Share this page on Twitter.
They include the Snuneymuxw First Nation, the Hudson's Bay Company, the pioneers, the architects, the Canadian Forces veterans, and even the first person to submit a Nanaimo Bar recipe to Edith Adams' prize cookbook in 1953.
Walk on the wildside of Vancouver Island. Plan your island adventure.
Here's a list of Nanaimo's Firsts:
First telephone in BC (1877)

First railway in Western North America (1863)

World's largest fruitcake (1958)

First ocean-going ship built in B.C. (1882)

First export of a bulk cargo from the Pacific Northwest, coal (1852)

See more Nanaimo firsts when you visit the Nanaimo Museum.
To get a feel for the Harbour City's history, I spent the day walking around Downtown Nanaimo, following the "A Walk Through Time" self-guided heritage walk alongside Chris Sholberg, the city's Culture and Heritage Planner. We met at the Bastion, which is the most iconic symbol of Nanaimo, where you can find on logos, stickers, buttons, and patches.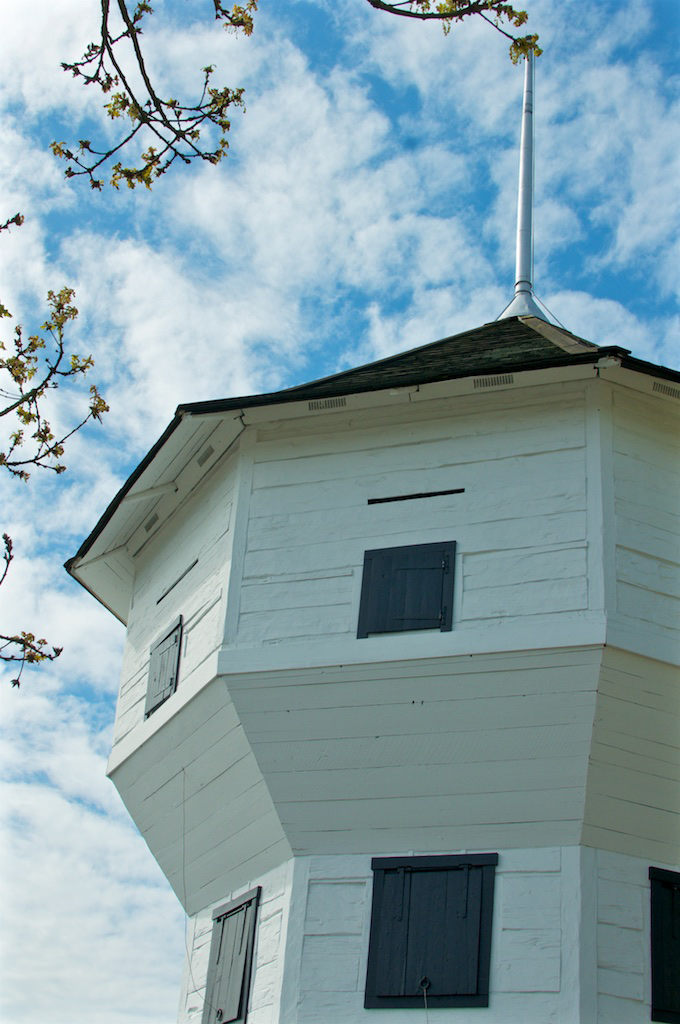 When you go: Stop by the Bastion around 11:45 a.m. for a small ceremony and to watch the firing of the cannons at 12 p.m. This takes place every day between May and September.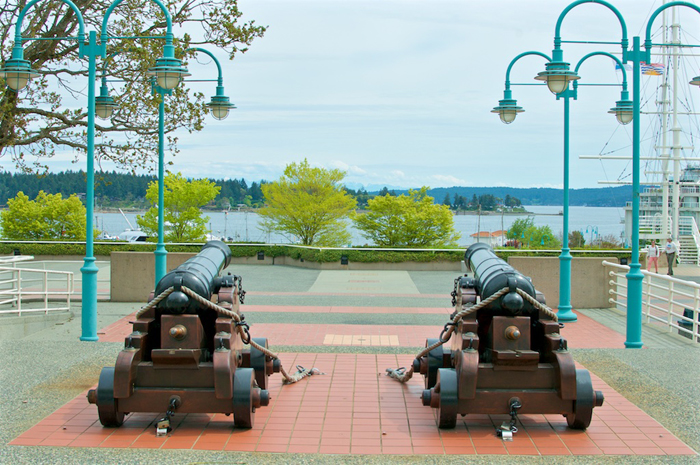 Nanaimo is a great place to experience Canada's 150, book your room now before its too late.
The Nanaimo Bastion, built between 1853 and 1855, is the only remaining wooden Hudson's Bay Company bastion in North America and it is a lasting beacon from HBC's only coal venture. Contrary to other HBC trading posts that dealt in fur, Nanaimo's Bastion was built to trade coal.
"Nanaimo is known for a lot of evolving buildings," Sholberg told me as we walked up past the 103-year-old Great National Land Building. The Neo-Classical Revival landmark has also been called the Bank of Commerce Building, and the Frontier Building, and is currently home to offices when it's not in the background of the Nanaimo-filmed television series, Chesapeake Shores.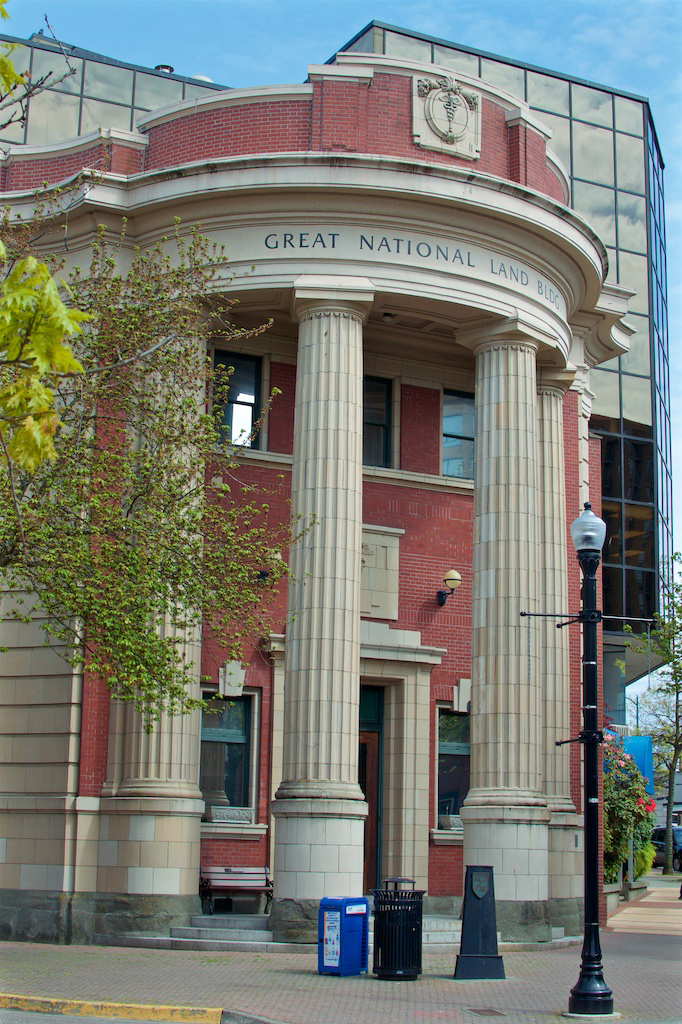 While the Rattenbury-designed courthouse is still a courthouse, many facades stand in front of newer buildings downtown. "It's an eclectic mix from different eras that gives us strength and diversity," Sholberg added as we walked past the Art Deco style Gusola Block, a triangle building home to Mon Petit Choux - famous for its baking and gluten-free Nanaimo bars.
Another building that has been repurposed is the Vancouver Island Military Museum, the Nanaimo Museum's former location, perched at the top of Piper Park along the waterfront.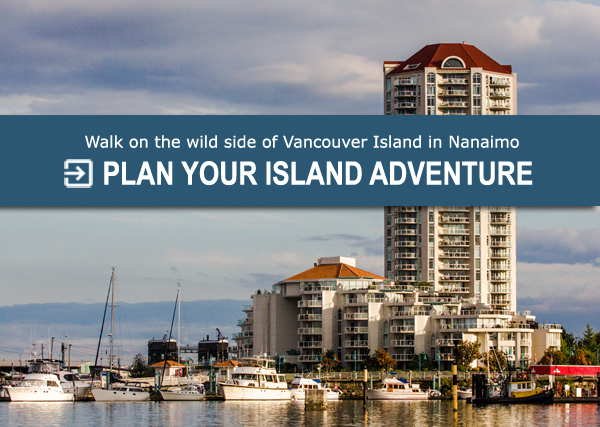 "We focus on the people," vice-president Brian McFadden told me during my visit. The museum is very well laid out and organized, with adjoining galleries for each branch of the armed forces. The displays, artifacts, uniforms, and personal items that are donated make it a very moving experience. "People bring their items to us because they know it's never going to get lost or sold, it will always be here," he said.
The museum has the best display I've seen that illustrates D-Day landings and the Canadians' role in Second World War through Northern Europe.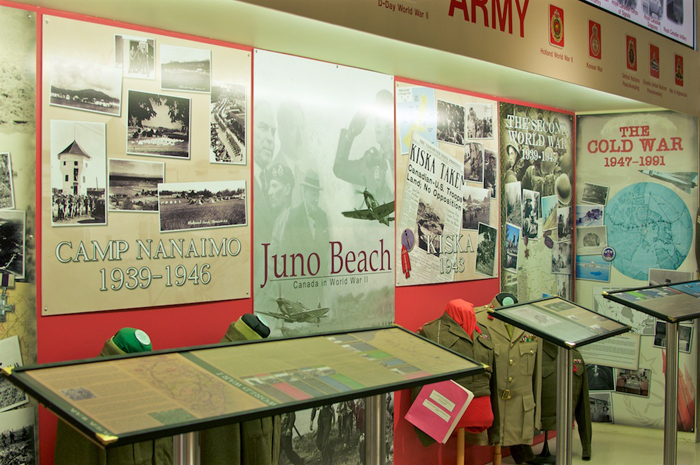 I also learned that a Nanaimo woman was a code cracker in Hut 4 at Bletchley Park. If you've seen the Academy Award-winning film The Imitation Game or the BBC Series Bletchley Circle, that should ring a bell.
"Germany's best hope of defeating Britain lay in winning the Battle of the Atlantic," Winston Churchill famously said.
The history here really does lie with the stories of the people in Nanaimo. There's a lot to soak up during a walking tour or by browsing the museums.
Immerse yourself into even more of Nanaimo's past during its Canada 150 events this summer.
Nanaimo's Canada 150 Program includes lots of activities and shows:
June 21 -30: Bathtubs & Black Stones: A Musical Review & Stage Performance of Nanaimo's History

July 1 - Canada Day 150th Fireworks & Community Party at Maffeo Sutton Park where visitors will be able to hear stories, witness a citizenship ceremony, watch a search and rescue demo, see the HMCS Nanaimo, and catch the finale fireworks.
­­­­Check out all of the events here.
If you go
Make sure to pack your swimsuit while checking out the Canada 150 festivities in Nanaimo Did you know Nanaimo is home to some of the world's best snorkeling and incredible kayaking?  
Heading to Nanaimo to soak in all the Canadian glory? Check out these places to stay while visiting.
Read our festival overview and get excited for the Canada 150 festivities in Nanaimo.
Excited to show your national pride? Share this page with your friends.