The Edmonton International Street Performers Festival is proud to present the successful Comedy Cares program. Proving that laughter has the power to heal, Festival cast members use their perse talents to bring smiles, chuckles and giggles to patients, family and staff in local hospitals and long-term care facilities during the festival and year round.
"Of all of my work at the Street Performers Festival, I am most proud of the Comedy Cares program. Brightening the lives of those who cannot join us in Sir Winston Churchill Square, is a priority and a privilege for the festival and its performers," said Festival Artistic Producer Shelley Switzer.
The program has grown as part of StreetFest over the past 27 years and was officially called Comedy Cares 13 years ago. Now a year-round program that tours throughout Alberta and British Columbia, it focuses on specialized forms of clowning, improvisation, character work, music and comedy which are tailored for hospital patients and care facilities.
If you would like to book a Comedy Cares Visit for your facility or community please contact Shelley Switzer, Artistic Producer at: 780-425-5162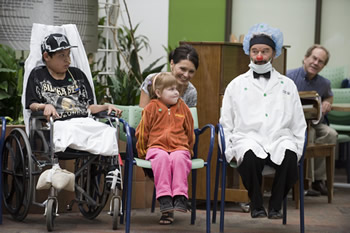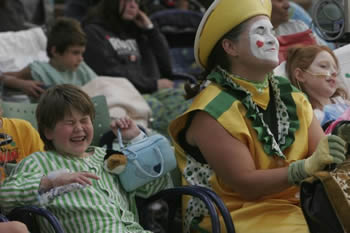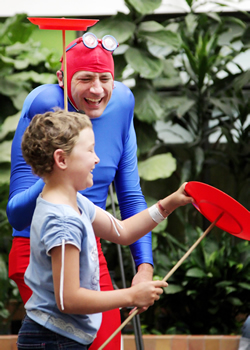 Photos courtesy of the Edmonton International Street Performers Festival