Impromptu jam sessions sets this music festival apart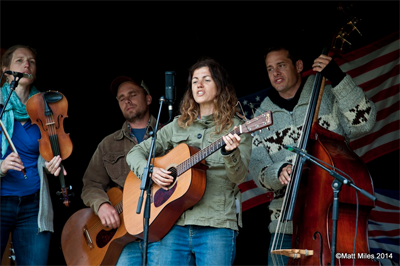 Get ready to dance at the Sooke River Bluegrass Fest.
Photo by Matt Miles
SOOKE RIVER, B.C. — Music lovers make a bee line for the big top tent on this warm summer evening. Live Appalachian fiddle tunes are far from electronica, yet it's trancy-dance music nonetheless. Soon you're on your feet and moving to the fast-paced, old-time sounds. You sashay under an archway of hands swinging with your dance partner side to side.
This is nothing like your high school gym square-dance experience; this is a foot stompin,' hand clappin,' hootin', hollerin' time.
"Anybody can show up with any amount of experience and have a great time," says Craig Marcuk, square dance caller and technical director at Young Old-Time Music and Dance Association. And that's exactly what the Sooke River Bluegrass Festival, June 19-21, is all about.
Celebrating its 13th year, this grassroots festival is ideal for those wanting to delve deeper into a rootsy acoustic genre. The unique location at the Sooke River Campground ensures a low-key, family-friendly event, where attendees have an opportunity to play and mingle with their mentors.


East Sooke as seen from the Rotary Pier  
Credit: Sooke.org
Informal jams
The action kicks off Friday night when four acts hit the stage and entertain the crowd with thigh-slapping ditties you'd be hard pressed to sit still for. As great as the line up is from touring and local musicians, it's the informal jamming that really sets this festival apart.
The nature of bluegrass and old-time music encourages folks to sit around and play together. At this festival, that might mean an impromptu jamming session in the parking lot or at a campsite. Don't be surprised to more than a dozen mini-jams taking place at one time, many facilitated by the performers themselves.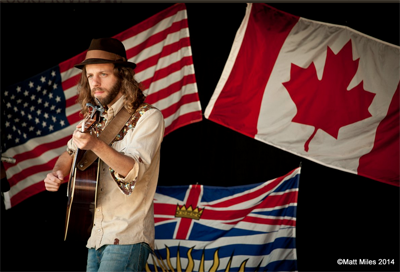 The music will get your feet tappin' and your hips swayin.'
Photo by Matt Miles
"The musicians are totally cool with that. It's organized informally and those in the inner circle have an opportunity to pick up the tune or pass it on. The outer circle is learning and watching. When they're ready, they're welcome to step in," says Phil Shaver, festival director.

Cross into the wild on a coastal road trip that includes Sooke and other wild coastal destinations. Credit: @JordanaMeilleur
Saturday morning's is a fantastic opportunity for jammers to perform in front of a crowd during open stage or slip off to a workshop offered by festival performers. Attendees can even arrange for one-on-one lessons with their favourite artists.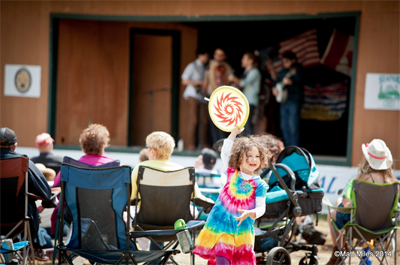 Be a part of the crowd at the bluegrass festival
Photo by Matt Miles
After Saturday night's last act, festival-goers head into a massive tent, where a fiddle- based band starts playing. Musicians, dancers and partiers all come together and whoop it up during one awesome square dancing party.
Splashing about in Sooke
Refresh yourself before the next round of jamming by cooling off in a natural swimming hole minutes away from the festival. Surrounded by lush forest, Sooke Potholes is a swimmer's paradise of glistening, polished rock pools. You'll find the water refreshingly cool, deep and perhaps even inspiring after you take the plunge.
Want to venture out a bit further? Rent a sea kayak and glide along the coastline. Cruise past desolate beaches, craggy islets and even rainforests along the west coast. Explorers can take it up a notch and catch a ride on a whale-watching tour for the ultimate aquatic experience.
A weekend filled with music and a smattering of al fresco adventure satisfies the soul. See you at the square dance?
Getting there: Direct flights to Victoria via Edmonton and Calgary on Air Canada, WestJet are available daily. 
Learn more about the Sooke Bluegrass Festival
Start planning your trip here.