Pender Harbour is a little slice of paradise on the west coast.
Photos by Rebecca Bollwitt
REBECCA BOLLWITT
The Sunshine Coast is one of those idyllic places where you just want to savour every last drop of summer. Tweet This!
That's just one of the reasons the community of Pender Harbour, on the shores of one of the most protected harbours on the West Coast of B.C., delays the annual Pender Harbour Jazz Festival so it happens on nearly the last day of summer.
This year, the festival that runs from Sept 18 to 20 will attract people with a selection of performers that are just as eclectic as the boats that glide through the waters of this pretty coastal area.
Since 1987, the mandate of the festival has been to nurture, promote and enhance music education and culture on the Sunshine Coast.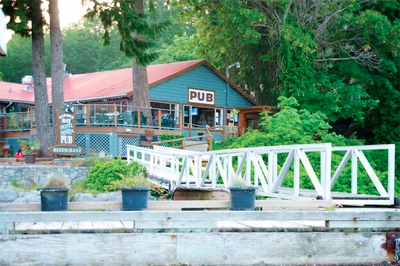 This little town is charming.
Carole Rubin, director with the Pender Harbor Music Society, says one of the goals of the festival is also to support local businesses, accommodations, stores, and pubs by hosting the three-day event in September to help prolong the region's tourist season. To do that, organizers will serve up something for every taste while celebrating every style of jazz, from Horseshoe Bay to Havana.
"This is a really great festival! We have world-class musicians, international and Canadian musicians, seven venues, three days of music, there are over twenty performances and only eight of them are ticketed, the rest is all free!"
The events run indoors or outdoors, rain or shine. If raindrops fall, dance the night away in the Madeira Park Community Centre. If the sun is shining, head out to the wharf to join more than 300 others in experiencing jazz on the water for Jazzapalooza, one of the festival's signature events.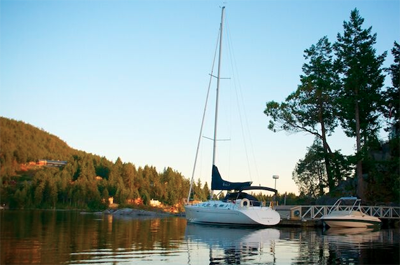 Enjoy jazz along with west coast sights.
Rubin and her group decided a few years ago to that they needed to pay homage to the masters that are still alive and playing music. So this year the festival's headliner is Louis Hayes who was the drummer for Cannonball Adderley, a jazz alto saxophonist from the hard bop era of the '50s and '60s.
"We're trying to get these cats while they're still having fun playing, still around, and able to travel."
Rubin also tries to make sure that there's an array of musical styles so people won't dismiss the festival as all one genre of jazz.
"That is part of my mandate, to have as many different styles of jazz as possible because so many people either say, 'I don't like' or 'what is jazz?' and a lot of people don't realize that the music they were listening to from the forties and fifties that was popular music then was jazz."
The festival also tries to span generations and showcases different ages with their youngest performer this year in their 20s.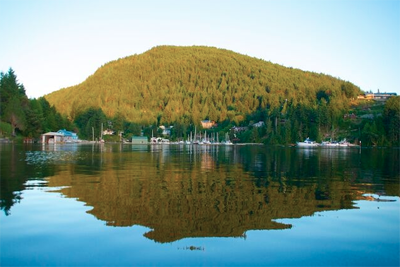 You'll find pleny of serenity in Pender Harbour.
Fans of the Dorsey Brothers, Duke Ellington, Count Basie, to Tito Puente and the Buena Vista Social Club will find something that moves them at the Pender Harbour Jazz Festival. "Latin, Afro, Cuban, gypsy jazz, New Orleans, and big band, we have a big band every year and as many different styles as we can," says Rubin.
Louis Hayes will play with the Cannonball Legacy Band and this year's big band is James Danderfer's The Hummingbird Brigade.
During the weekend, there are anywhere between 60 to 100 volunteers from the community that help put on the production at various venues. To cut down travel time, you can take the Slocat water taxi across the harbour in just five minutes for $5, shaving about 15 minutes off your driving time and saving you from finding a parking spot at the next venue.
Jazzapalooza is a ticketed event with four hours of jazz for $30, complemented by New Orleans bayou-inspired cooking from Emelle's.
Other events are free, or by donation, at Garden Bay Pub, Painted Boat Resort, Millenium Park at Madeira Park, or John Henry's Marina. Louis Hayes will also play two shows online.
"We just want to bring more ears and hearts to jazz and let people understand that it's a very broad genre and there's a lot of music they might fall in love with."
While the volunteers, vendors, and service providers of the festival are all Pender Harbour locals, the audience is filled with visitors from up and down the Pacific Coast along with several from Europe. Music-lovers come from all around for the beautiful B.C. coastal scenery and the international flare of the jazz fest.
Head to Festival Seekers Pender Harbour Jazz Festival Overview for a complete line up of musicians.
Interested in checking out the Sunshine Coast? Visit SunshineCoast.com for trip-planning ideas.

Like this page and ready to kick back with sweet tunes and good friends? Share it on social media.