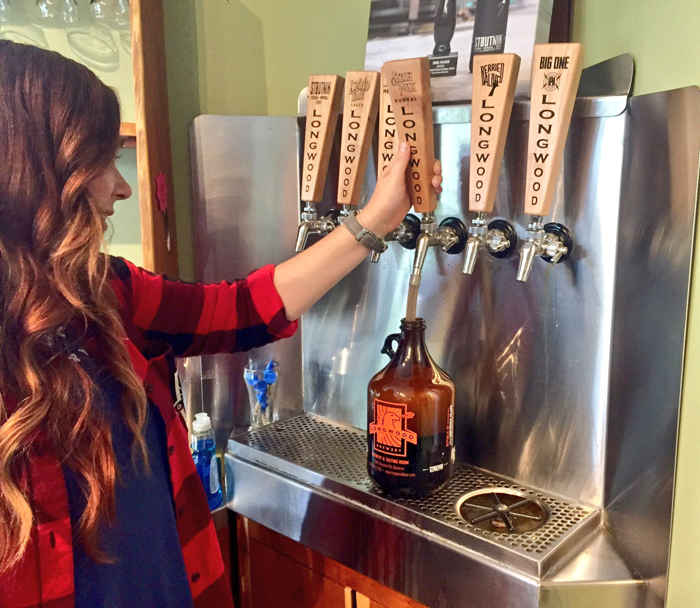 MEGAN KENNEDY
Lately a lot of us have become locavores, doing our best to dine on ingredients sourced close to home. But have you ever given a thought to how far the makings for your favourite brew have travelled? Nanaimo's Longwood Brewery craft its beers from the bounty of Vancouver Island, sourcing ingredients from places such as Cedar Valley Hops Yards and Casawood Farms. With some supplies moving less than 15 kilometres, Longwood's beers take drinking local to a whole new level.
Help your friends #DareToExplore. Share this page on Twitter.
A few years back the gang at Longwood Brewery – Tracy McLean, Morgan Garnett, Dave St. Jean, brewmaster Harley Smith and beer hound Milo – were having a spirited discussion about what event to hold. Some lobbied for a craft beer festival; others advocated having a music festival. Eventually the logical conclusion was reached: combine both. And so, three years ago, Longwoodstock was born.
It's the summer party you would throw if you owned a brewery and had access to great musicians. Each August, Longwood opens its warehouse and transforms the yard to let happy throngs groove to the tunes, dance, sip beer, munch barbecue, play games and just hang out.
Tracy, Morgan and Dave smile as they recount how people really make themselves at home during the festival. Some bring chalk to create spontaneous street art; others install their own portable living rooms to lounge in while soaking up the music and beer. The crowd is a vibrant mix of locals and visitors, all united by their desire to have a laid-back good time.
Heading to Nanaimo for Longwoodstock? Check out these places to stay while visiting.
The brewery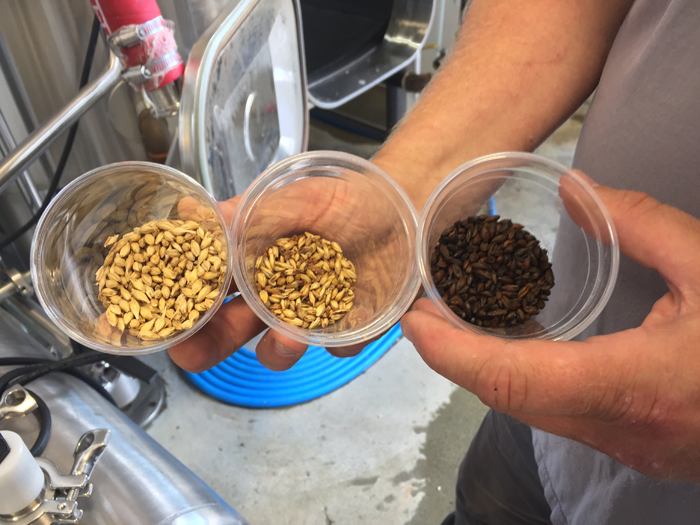 While sipping on an All Day Nitro Coffee Stout, Harley showed me around Longwood's brewery. His passion for Longwood, beer, and local produce shone through in every sentence. Harley began his brewing education at Amsterdam Brewery in Toronto and did "post-grad" work at Steamworks in Vancouver before heading to Vancouver Island to escape the urban rat race. Among his other claims to fame, Harley helped popularize growlers (about 64 oz. of beer) in B.C. after discovering them in the U.S.
Longwood opened as a brewpub in 2000. By the following year, they were already supplying suds to 15 other pubs. Meeting this ever-increasing demand required more space and so they built their current brewery and tasting room. Today, their products can be found in pubs and liquor stores on both Vancouver Island and the B.C. mainland.
Their five core beers include Berried Alive, a refreshing blonde ale with a slightly tart raspberry taste and Steam Punk, a dark wheat ale that blends caramel, chocolate and coffee notes. Combined with its rotating seasonal selection, you're sure to find something sip-worthy all year round.
The festival
During my July visit, I got a teaser of the great acts performing at August's Longwoodstock. Myc Sharratt joined the Longwood gang to give us a tour of the venue, and then a sample of his talent. The line-up will total eight bands, including The Boom Booms, The Tequila Mockingbird Orchestra, Boomshack and more.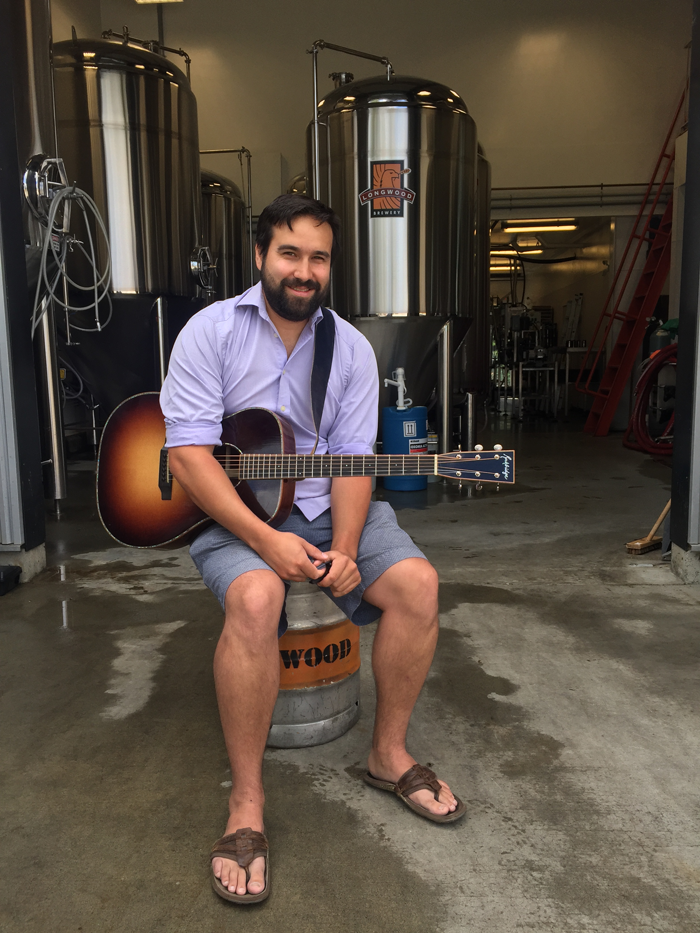 So, take the opportunity to enjoy central Vancouver Island's top music, beer, cider and events, in one place. Longwoodstock is not rowdy or daunting; it's friendly and down to earth with a block party vibe.
If you need a break from dancing, but still have energy to burn, Splitsville is setting up a bowling alley. Nanaimo Casino will be teaching you how to play table games, and there will be old favourites such as yard pong and giant Jenga. There are prizes to be won and bets with friends to be made! Grab your lawn chairs and get ready for a great long weekend in Nanaimo.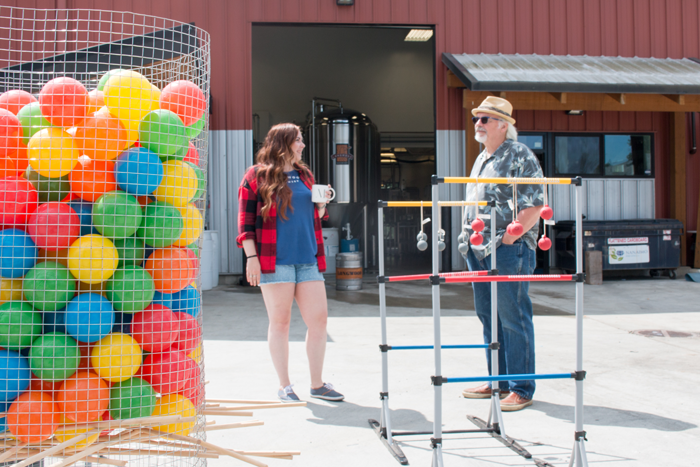 Tickets
You can purchase your two-day full pass online (http://longwoodstock.com/tickets/) or at the brewery for $60, which includes all the parties and festival (19 and over).
Longwood happens Aug. 11-12, 2017. The Kick Off party is Friday night at The Queens in downtown Nanaimo with High Noon to Midnight and Caleb Hart. Saturday afternoon, the festival will be in the Longwood Brewery backyard. The after party is at The Queens with Top Men. There is a shuttle on Saturday to get you to the after party. You can park your car all day and all night at Longwood to allow you to enjoy as much craft beer as you want safely.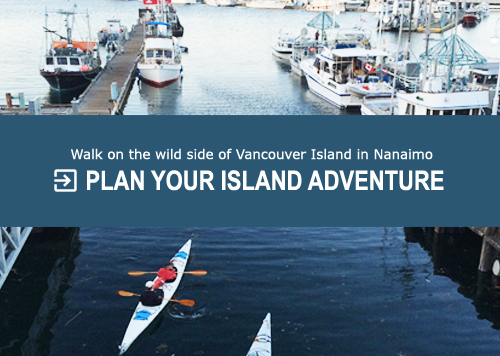 For more information about Longwoodstock, check out the website. You don't want to miss out on this out on this.
Spend more time in Nanaimo
Check out some of Longwood Brewery staff favourites:
Extend your stay in the Nanaimo region. Did you know Nanaimo is home to several gorgeous waterfalls, like Ammonite Falls!? Take a hike and plan your trip today.
Heading to Nanaimo for Longwoodstock? Check out these places to stay while visiting.
Are you ready to party? Share this with your craft beer-loving friends.