The dazzling Northern Lights show in Fort McMurray attracts people from around the world. 
By Lisa Monforton
Orion. Pleiades. Hydra. Venus. It's close to midnight and Jean-Paul DeVilliers is rhyming off some of the names of the constellations and planets we can see with the naked eye on this chilly night in April.  
We're just beyond the city limits of Fort McMurray to get the best view of the night sky. But this star show is only whetting our appetite for what we've really come for – the Aurora Borealis, commonly known as the Northern Lights.
Getting on to midnight, we're close to the sweet spot for glimpsing the dancing bands of colours that can range from vivid shades of green to dazzling pinks. It's completely up to Mother Nature though whether they'll come out to dazzle us, so we continue to gaze skyward in hopes she'll grant us our wish.
Check out the full story on Northern Lights Tours and Photo Tips on Zenseekers.com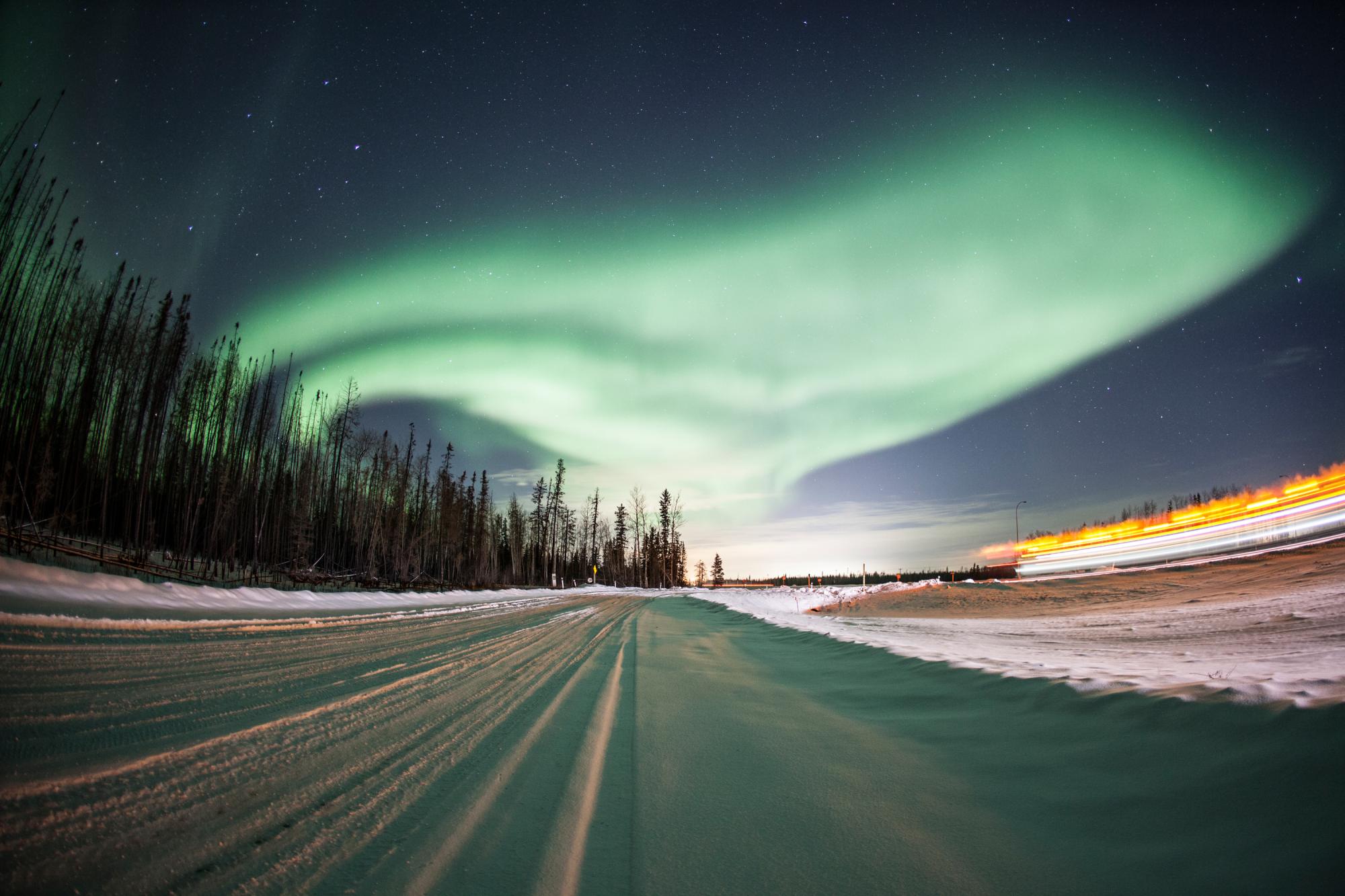 Fort McMurray has one of the longest Northern Lights viewing seasons in North America. 
People come from all over the world to Fort McMurray to fulfil a lifelong dream of seeing this magical sky show, which in some cultures can bring good fortune to your future. It helps if you have a guide like De Villiers and photography pro Bill Rockwell, both with Northern Lights Outdoor Excursions. 
If you've travelled this far to see the Northern Lights, you're going to want to capture the show. Rockwell happily dispenses tips and tricks for amateur photographers.
Our patience is rewarded close to 1 a.m.  DeVilliers whispers, "look over there," so as not to disturb the light show that's just beginning to appear on the horizon.
We're all silent as we watch the green wisps – known as "arcs" begin their dance. I hold my breath and press the shutter on my camera, for a 20-second exposure. My viewfinder shows a gorgeous green band, but I'd rather watch with my own eyes.
So I walk away from my tripod to take in the spectacular show I might never get a chance to see again.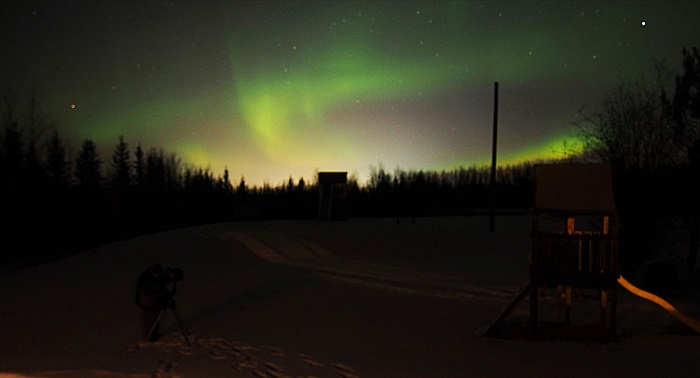 Bill Rockwell helps amateur photographers capture their first Northern Lights photos.
Check out the full story on Northern Lights Tours and Photo Tips on Zenseekers.com