'Our isolation here is the cool part,' says the co-founder of PRISMA, one of the world's most unique music festivals, inspired by Powell River's location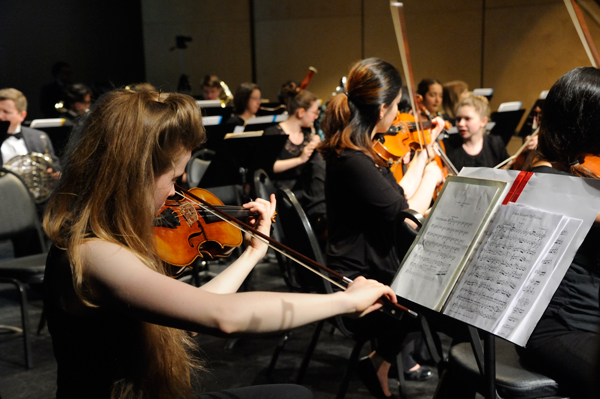 DOC POW
Asked why someone would travel to a somewhat isolated – others may say hard to get to – location for a music festival, the founder of the event says the answer is simple.
"That is the beauty of it … our isolation here is the cool part," says Arthur Arnold.
Every June, top classical orchestra musicians from around the globe travel up the Sunshine Coast to Powell River to take part in the Pacific Region International Summer Music Academy, also known as the PRISMA Festival.
Hop on BC Ferries for a two-day retreat to the PRISMA festival.
Like Arnold did in 2005, and many others who have moved to the "end of the road" that is the 101 Highway, he brought a passion in wanting to create a diverse community.
He is driven to motivate people to think big. It's what his parents taught him growing up in Holland. Arnold knew since he was a child that he wanted to be an orchestra conductor, leading orchestras around the world and making music magic happen.
In fact, you could now say Arnold leads two lives – as a music festival producer in a town of 14,000 people and the other as music director of the Moscow Symphony Orchestra – a city of around 14 million people.
His two worlds couldn't be more different, but that's what he loves.
"Obviously, the amount of things going on is very different, the never-stopping city that's alive in the middle of the night like Moscow, versus the silence, the calm … here in Powell River," says Arnold.
"The isolation in Powell River gives it that retreat feeling."
Sitting with Arnold at Willingdon Beach in the shadow of the outdoor ocean-side amphitheatre where PRISMA on the beach happens every year, he told me why this Powell River location is so special to him.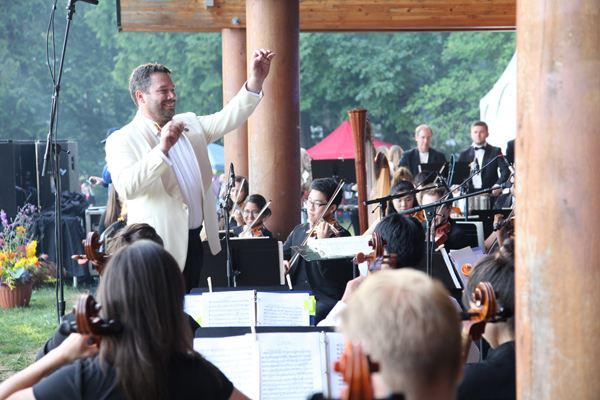 He says the Sunshine Coast, and Powell River, are unique destinations that just seem to be a natural fit for a musical event like this. The fact that it might take a little extra effort to get here, makes it even more special.
He likens it to a music festival he's seen in Verbier, Switzerland that has been successful.
"(It's) an exciting journey to get there. You drive your car out to the mountains or take the train and perhaps a bus, then a gondola up to the mountain-top venue where the festival takes place."
It's the same vision that Arnold brings to Powell River's PRISMA festival.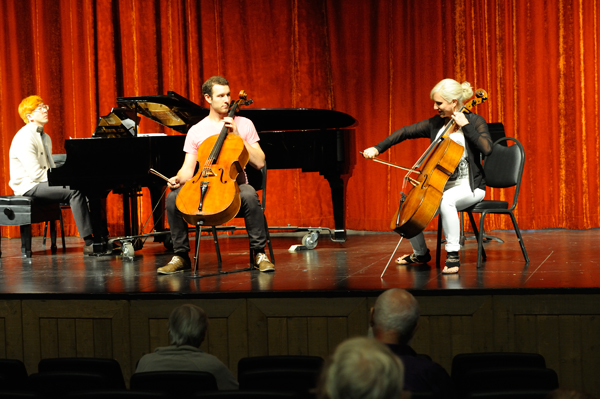 "How cool it is that you have to take two boats, or a plane, to get to this adventure… that's the good thing about Powell River, the isolation allows for these special moments between the music and nature."
I understand what Arnold is saying. In my travels, I've described how sailing along B.C.'s coast on BC Ferries is like heading out on a mini-cruise every time. There are surprises all around, and at any moment you can see a whale or a pod of dolphins frolicking in the water.
"It's like the gateway to peace, to inner peace," says Arnold. "I am confident that there are many people who do like travelling by boat, who experience this same state of peace, and who look around to this beautiful nature … when you are on the ferry and somehow the brain comes to ease and you can put plans together and put things into perspective."
Arnold makes it sound appealing doesn't he? I know that's one event I'm not going to miss this year.
If you go
Want to check out this new music-meets-nature adventure and visit somewhere you've never been? BC Ferries and PRISMA have teamed up and made it easy to get on board with one of its experience packages now. Check it out here.
Make sure to read our Festival Overview here on FestivalSeekers.
Arthur Arnold's top three experiences
Here are Arthur Arnold's top three things to experience when you're on the Northern part of the Sunshine Coast and around Powell River. Besides his favourites, this peaceful coastal community has so many things going on. Check in with Sunshine Coast Tourism to help you plan and make the most of your visit. 
1) Get out on the water – one of Arnold's favourite spots is Rebecca Rock directly west of Powell River. He says it's an amazing day-trip paddle. Be sure to bring a radio and have paddling experience. There are also guides available just up the road in Lund. (This area was also reportedly one of Jacques Cousteau's top diving spots.) 
2) Attend a Powell River concert – You might be surprised to learn there are many community events and concerts taking place each week. Take your pick from rock 'n roll, to classical, punk and, of course folk with some blues.
3) Eat local – Powell River is home to an array of restaurants. Arnold encourages anyone who visits to sit down, have a bite and connect with locals who are welcoming and want to make sure you have a great time in their town.
Planning to check out the PRISMA festival? Share this page with your friends.