REBECCA COLEMAN
SQUAMISH - It was a great weekend for beer lovers in the mountain town of Squamish. On Saturday, July 11, IT hosted the first annual Squamish Beer Festival, and it was a deliciously sudsy success. 
Held in O'Siyam Pavilion Park, right next to the Squamish Farmer's Market, with The Chief in the background, the Squamish Beer Fest attracted 40 craft breweries from near and far. The majority of the breweries were local, but there were also some exotic brews from far-away places, like Scotland (Crabbie's), Denmark (Faxe), and the U.S.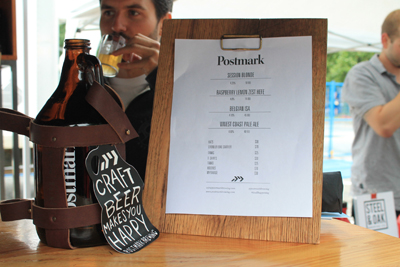 The $37 entry fee got you a two-oz. taster mug and six tickets. Most breweries had multiple beers on tap for sampling so all together, there were more than 120 brews to try.
The biggest challenge was determining how to start with that mind-boggling a selection. Do you start with your go-to favourites, or try something new? Do you sample from a region, or a specific type of beer you really like? But making a bit easier, was the festival app, that really helped to determine what beer to try next.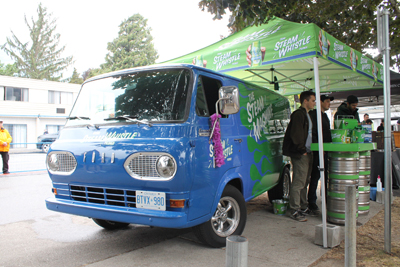 Meeting fellow hop-heads was the best part of this festival (other than the beer!), because they helped to recommend ones they'd already tasted, and talked about the pros and cons of each. There's nothing really much better than talking about beer with other enthusiasts. 
Whenever I go to festivals of this kind, I usually like to try the craziest, most off-the-wall things I can find. And I wasn't disappointed. I tried a matcha beer, (yep, beer mixed with green tea powder), one made with raspberries and lemon zest, and a dry-hopped cider. For me, it's about exploring new tastes and getting exposed to brews I wouldn't normally have access to.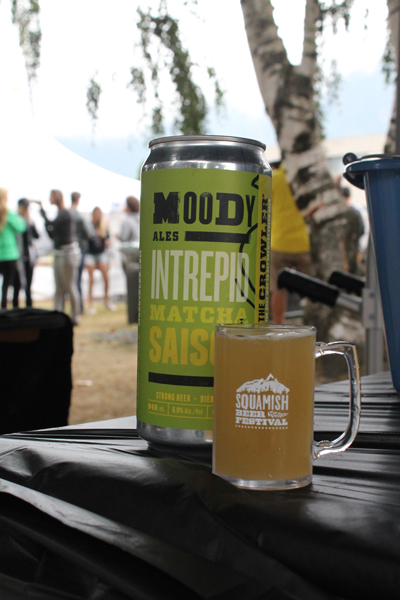 The festival was more than just beer, though. In addition to the relaxed vibe and laid-back conversations with other beer lovers, there were live bands and food trucks. My "Fat Elvis" (grilled peanut butter and banana sandwich) from Mom's Grilled Cheese Truck paired perfectly with an afternoon of beer drinking, and The Will Ross Band kept the mood upbeat with its rockin' jams, even if it did rain a bit.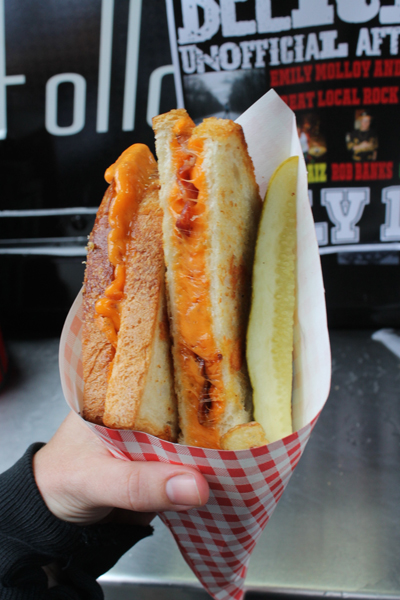 The Squamish Beer Festival was a fantastic way to spend a summer Saturday afternoon. The location, the suds, the ability to chat with the brewmasters and fellow beer-lovers made the event a huge success for me, and I hope to see it back again next year.