Tough Mudder may be gruelling on the body, but Whistler setting easy on the eyes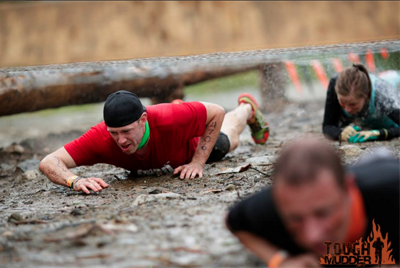 Do you have what it takes to complete the Tough Mudder?
Photo provided by the Tough Mudder
LISA MONFORTON
WHISTLER, BC – You've seen them drenched and caked in mud, grimacing from exertion, shrieking while treading through icy water, dripping in sweat while climbing a seven-metre pole surrounded by flames.
You may wonder why these folks voluntarily signed up to put themselves through what looks like a whole lot of pain and suffering.
Welcome to the Tough Mudder — a phenomenon that has attracted more than two million people in eight countries. And this year it comes to beautiful Whistler, B.C. Olympic Park June 20-21.
As evidence of its cult-like popularity, 15,000 people signed up when the competition debuted in Canada at Whistler in 2012. The same number if not more are expected this year.
They travel from near and far to test their mettle, overcome fears and prove their grit and determination on a gruelling Olympic-sized obstacle course that spans 20 kilometres.
Chris Wheeler, aka @ApresWheeler, short form video producer, stepped into this ever-growing society that first year in Whistler. He'd never done a Tough Mudder and had only seen videos.
"You get muddy and sweaty, but it's still fun. You're personally challenged and get over your personal fears," he says. You use your team to get through. And, if you can't do it, you walk around it."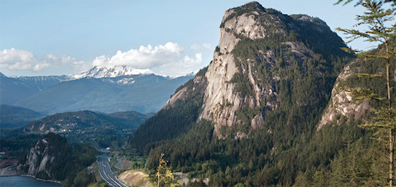 Journey along the world famous Sea to Sky Highway and cross into the wild.
Credit: 604pulse.com
No one gets left behind as the team works together to help each other slay obstacles with intimidating names, like the Arctic Enema and the Ring of Fire — and are rewarded with fun, camaraderie, a bright orange headband — and bragging rights, of course.
"It really appeals to a lot of people who haven't done anything like this before. Even though it's intimidating, it seems achievable, even for first-timers," says Wheeler.
What also makes the Whistler event special, says Wheeler, is the stunning location.
"It's such a cool setting and a place to showcase the area with the mountains and glaciers."
Wheeler says the best part is "finishing the course and having your victory brew with your crew; nothing tastes better than a beer after all that."
The event is wrapped around a fun weekend of relaxing, partying and exploring Whistler Village and the Sea to Sky region. "Definitely do the (Whistler) village scene," says Wheeler.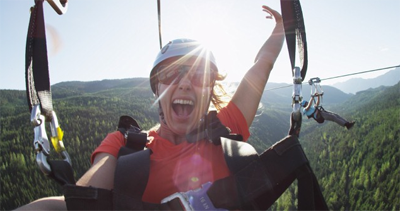 Treat yourself to the thrill of zip-lining while in the Whistler area. 
Photo provided by Tourism Whistler
Steve Ogden, with Tourism Whistler recommends the popular Longhorn, Garibaldi Lift Co. Bar or Dublin Gate, just several of 200 restaurants and bars in the village. "All have great après and patios," he says. Shuttles run regularly from the course to the village, just 20 minutes away.
Be sure to build in some time for the Peak 2 Peak at Whistler the longest at 4.4 km and highest gondola in the world. From there, you're surrounded by alpine experiences like glacier skiing, which opens June 20, or hiking and biking for all levels. As well, the Mountain Barbecue series begins June 20, at the Roundhouse Lodge with live music.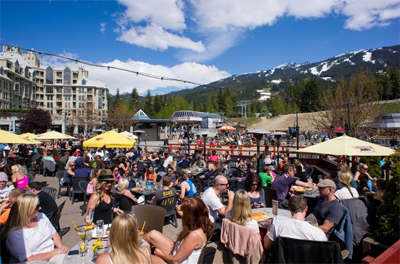 People enjoy sunny skies on the patio at the Longhorn in Whistler Village.
Photo provided by Tourism Whistler 
On the way to Whistler or back home make time to stop along the Sea to Sky Highway and visit the new to Sea to Sky Gondola in Squamish that swings above Chief Mountain and gorgeous terrain. At the top, hike or experience the new via ferrata, which opens mid-June. Or, just take a leisurely stroll, cross the swaying suspension bridge and enjoy a cold beverage in the lodge with stunning views of Howe Sound.
Talk about sense of accomplishment and one fine holiday.
More information
Getting there: Direct flights to Vancouver via via Edmonton and Calgary on Air Canada, WestJet are available daily.
Thinking of getting a team together to do the Tough Mudder. Share this story with your friends.