Get ready to be inspired by all of the shows and speakers at Wanderlust.
Photo by Eric Ward
LEIGH MCADAM
It's not all about downward dog and chanting at Wanderlust Festival Whistler, held over five days beginning July 30. Although many attendees are there to find their True North, there's a whole lot more to the festival for mind, body and soul. 
Kimberly Small, director of publicity for Wanderlust Whistler says "the festival is for mindful adventurers of all ages. It's about cultivating your best self." Tweet This!
To that end the festival organizers "create an environment to explore what that means for each individual." Outdoor activities, musical acts, yoga, the Speakeasy Series and top-notch food intersect over the extra-long weekend.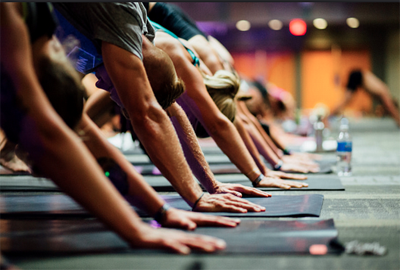 Join in one of the many yoga practices during the festival.
Photo by Jon Chiang
Music is often referred to as "the beating heart of Wanderlust." You can attend workshops, try your hand at drumming or catch a main-stage show with a line-up that includes the High and Mighty Brass Band, Michael Franti, DJ Seriousblack and, Nahko & Medicine for the People.
For the Brooklyn based High and Mighty Brass Band, it will be their first time performing in Canada. Evan Howard, drummer and band leader tells me he loves playing in a setting where people are coming to yoga and attending workshops and other forms of self-improvement.
Also playing is MC YOGI, a hip-hop musician and yogi. He's excited to be returning to Whistler.
"Whistler is a really special community of people who know the magic of nature and being close to the mountains. I'm looking forward to reconnecting with friends who are First Nations people, indigenous to the area; they are so kind and truly awesome people," says MC YOGI.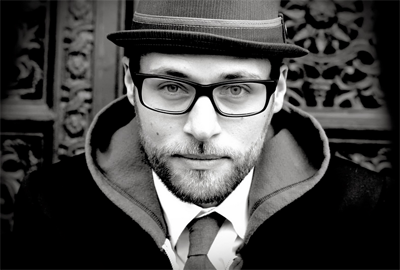 MC YOGI is ready to entertain the crowds in the beautiful setting of Whistler.
Photo by Wanderlust Festival
When it comes to yoga, expect classes and workshops in a variety of styles, taught by some of the world's best instructors. Classes are offered across a range of venues from stand-up paddleboards to intimate, indoor classes to yoga on the mountaintop.
If you're searching for brain food and some thought0provoking ideas, sign up to hear Graham Hill of LifeEdited fame. Other speakers include Brenda Holmes, a Vancouver-based clothing designer, Nourished Kitchen founder Jennifer McGruther and Master Fermentationalist, Summer Bock.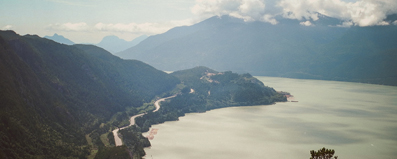 Journey along the world-famous Sea-to-Sky Highway and cross into the wild.
Credit: Summit Lodge, Whistler
As one of Canada's premier mountain towns, Whistler, located just 90 minutes from Vancouver via the gorgeous Sea to Sky Highway, is a dream destination for outdoor adventurers. At the festival choose from a variety of activities including bike rides, rock-climbing workshops, hiking, trail runs, stand-up paddleboarding and even photo walks.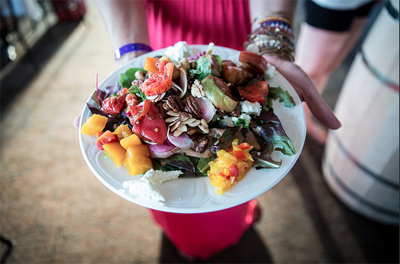 It's easy to eat healthy at the festival with many health-minded food vendors. 
Photo by Leah Martin
If you're happy to just explore on your own, then don't miss a hike to beautiful Garibaldi Lake. Or, for the very ambitious, take a day and climb to the top of the Black Tusk, the unmistakable landmark visible from many vantage points along the Sea to Sky Highway. Nearby lakes are perfect for canoeing and kayaking. For bikers, there's everything from gnarly mountain bike rides like Thrill Me, Kill Me through to easy bike paths around town. Whistler's Mountain Bike Park is also fun, even as a spectator.
"Many Wanderlust guests have called the festival personally transformative, and they leave simply feeling better than when they came," says Small. "The hope is that there is a nugget of wisdom for everyone to take home into their daily life."
Additional Information
Getting there: Direct flights to Vancouver via via Edmonton and Calgary on Air Canada, WestJet are available daily.
Thinking of heading to Whistler to re-center yourself? Share this page with your friends.