Photo by Paul Morrison
DOC POW
Ever wonder how Whistler Blackcomb got its name? It's a cool story that reaches way back into the geological past of the Coastal Mountain range and has something to do with a punk hairstyle.  
Have we piqued your interest, yet?
Check out our story on ZenSeekers.com.
While you're getting pumped for the ski season at Whistler Blackcomb for 2017/18, head up before the snow flies to do a Peak 2 Peak History guided tour of the two mountains.
For one, you'll  get the thrill of epic views as far as the eye can see, along with the experience of riding on the world's longest gondola.
Your knowledgeable guide will tell you that loooong before Whistler Blackcomb became a popular ski resort – or was the venue for the 2010 Winter Games – this vast area was submerged in ice during the ice age and that the peaks were carved into distinctive shapes because of the phenomenon.
Hint: Blackcomb's name comes from a punk hairstyle, while Whistler's moniker is named for a wild creature.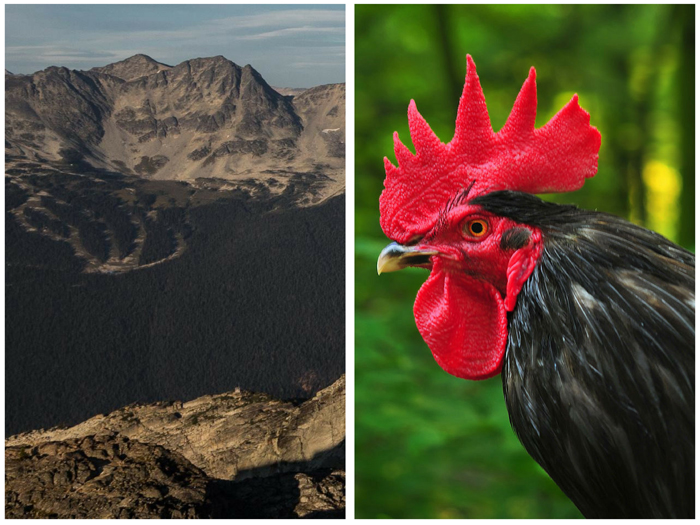 Along the way, you'll also get a glimpse of just how deep the snow gets up here when you see the tall "snow indicators," and scope out some of your favourite runs under a blanket of green.  
It all adds up to an epic day of learning things that you didn't know before, getting outside for some recreational fun and whetting your appetite for winter.