Sno Cricket makes its foray into Fort McMurray's robust recreational roster
LISA MONFORTON
Fort McMurray, AB – Shin pads in place. Gloves firmly on. Cricket bat at the ready. Feet in the proper stance. I swing and miraculously connect with the yellow dimpled ball … and it goes about five feet.
Help your friends #DareToExplore. Share this page on Twitter.
"Great first try!" says Zubair (Zak) Akthar, a member of the Snyepers Cricket Club of Fort McMurray.
This is Sno Cricket – a first for me and much more for the local club. It's making its first appearance at the WinterPlay festival, a weekend of recreation on snow and ice at Snye Park in the Clearwater River valley. The 2019 WinterPlay Festival runs Feb. 22 to 24.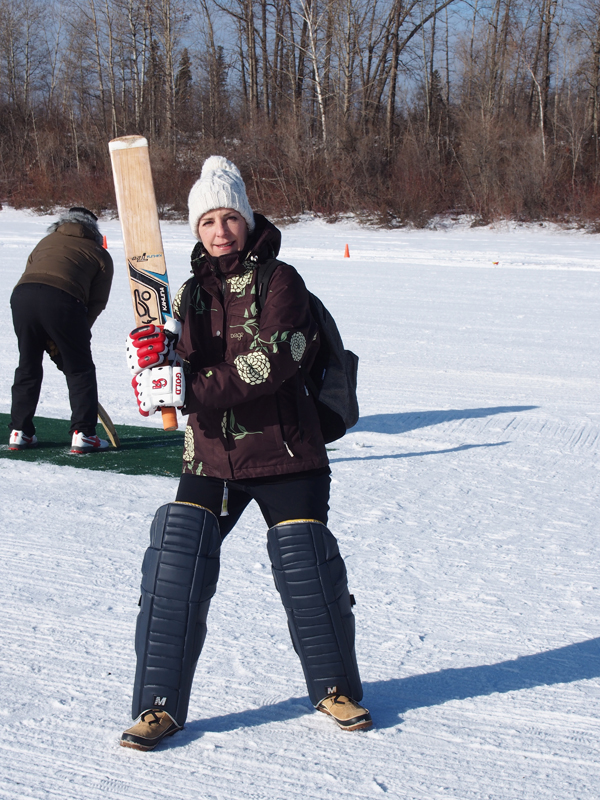 "I don't think cricket has ever been played outdoors, on ice, under lights at night," says Akthar. Especially not at a nippy -25C.
This is a game – invented in Great Britain and exported to its colonies – typically played on a balmy summer's day on a grass pitch with players dressed in shirtsleeves and track pants. But the folks in Fort McMurray seemed to have embraced the idea of bundling up for the frosty version and come out to cheer the teams – Sno-Motion, Cool Running and Numb Nuts.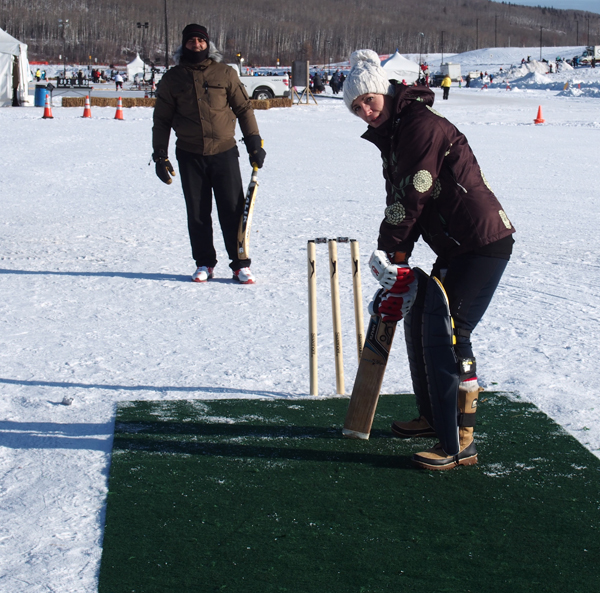 It's no easy feat trying to wield a 2.5-pound willow wood cricket bat with a ball coming at you at 65 mph (100 mph in the international league). For the record, my tryout ball is moving at a lazier pace of 25 mph. Though it feels somewhat like baseball, there are different rules and lingo. When I'm at bat, I'm the batsman. When I'm the pitcher, I'm called the bowler, and this is a whole new experience in throwing. It's kind of like a propelling yourself upper body into a half cartwheel but trying to keep your elbow strait at the same time.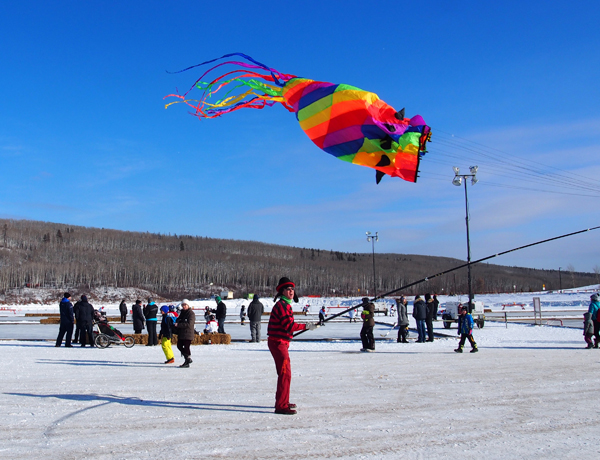 With Cool Runnings taking the trophy in the round-robin tournament over three days, no doubt Sno Cricket will be back at 2019 WinterPlay, giving losing teams a chance to avenge the tight win. Also returning are all the other fun activities, including fireworks, outdoor hockey, shootouts on the Snye, snowshoeing, a sugar shack, roving live music, bonfires and hot chocolate.
Aside from Sno Cricket and the other activities around Fort McMurray, here are other ways to enjoy the winter.
Northern Lights
People come from around the world to Fort McMurray for the special celestial experience of seeing the Norther Lights. Viewing near Fort McMurray is unique for couple of reasons. Situated along the 56th parallel, it is slightly warmer than many of the world's Northern Lights destinations. It also has a longer viewing season, typically from August to May. There are a couple of local tour operators to escort you out to a special place where you can look up at a blanket of constellations and wait for the magical moment you'll never forget. I went with Northern Lights Outdoor Excursions, but also check out the Fort McMurray Tourism website for other options, including self-guided trips and tips on where best to see the Aurora Borealis.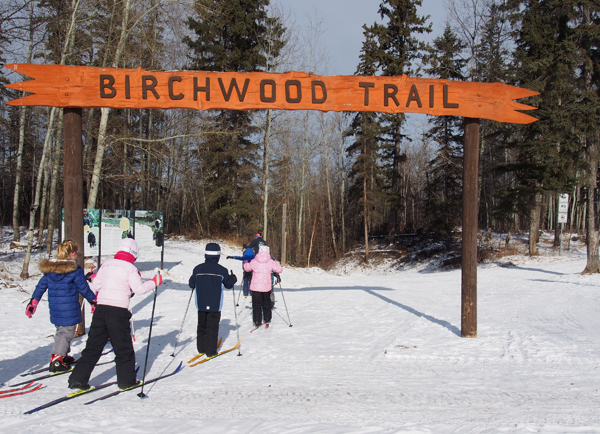 X-country skiing/snowshoeing in the city
You'll feel like you're far from the city as you head into the 130 kilometres of trails through the trees of Birchwood Trails smack in the City of Fort McMurray. Future and veteran Nordic skiers head here most winter weekends for the diverse terrain (much of it track set) that will challenge the most seasoned skinny-ski enthusiast, but also be the perfect introduction to the sport for the younger set. It's hard to believe you're still in the city limits as you wind your way through the fir and spruce trees, crossing bridges, as the sun peeks through the trees, with only the sound of the birds knocking about from branch to branch.
Ski, tube, climb, golf or skate at Vista Ridge
Vista Ridge All Seasons Resort was first and foremost a ski resort, but there's a lot more going on here than meets the eye when you first visit. The wildfire of May 2016 swept through the resort. Aside from the blackened but many still-standing trees, you'll find that it's fully operational less than a year later. More impressive are the additions that will come throughout 2017/18: a 12-hole mini golf course and a BMX skills park that will include a playground for the younger set and a zipline. 
Winter Road
Here's an experience that is truly Canadian, but that very few Canadians get to do. The 250-plus kilometre winter road is a vital transportation thoroughfare for people of Fort Chippewyan – Alberta's oldest settlement. Driving the ice road is a cool thing to do when you're visiting the Wood Buffalo Region in winter. Otherwise the trip to Fort Chip, located at the tip of the southern tip of Lake Athabasca, must be done by boat or air. What's an ice road you may ask, as I did? It's a frozen series of lakes and creeks. In some places, it goes through forests and takes you through an area with a rich history that reaches back to the fur-trading days and even further into traditions of local First Nations communities. If you decide to try this adventure in winter, be sure to check the Fort McMurray Tourism website on what to bring. Only 4x4s are recommended for safe driving.
If you go
For more info on the 2019 WinterPlay Festival (Feb. 22 to 24), including pond hockey registration, visit the Regional Municipality of Wood Buffalo.
Looking for more more fun things to do while visiting Fort McMurray? Head to the Fort McMurray Tourism website and get some ideas.