The Canadian Death Race, a 118km, 24h ultramarathon, takes place every August Long Weekend in Grande Cache, Alberta
Features
Since the start of the millennium, elite racers have come to the Canadian Rockies to cheat Death in one of the world's toughest adventure races.
The 118km course begins and ends on a 4,200 foot plateau, passes over three mountain summits and includes 17,000 feet of elevation change and a major river crossing at the spectacular Hell's Gate canyon at the confluence of the Smoky and Sulphur Rivers.
During the August long weekend, extreme athletes, individually and in relays, push themselves to the limits of their endurance against the breathtaking background of the Canadian Rocky Mountains. 
Each year, well-trained and totally committed, they battle heat, cold, altitude and themselves. There are no big prizes for winning: finishing is hard enough. And the bragging rights are priceless…
Additional info
For serious racers, the Death Race is a qualifying race for the Western States Endurance Run and the Ultra Trail Mont Blanc.
Race Schedule 2023 - to be announced
Check out the course map, and get prepped for the race with more info at the Death Race website.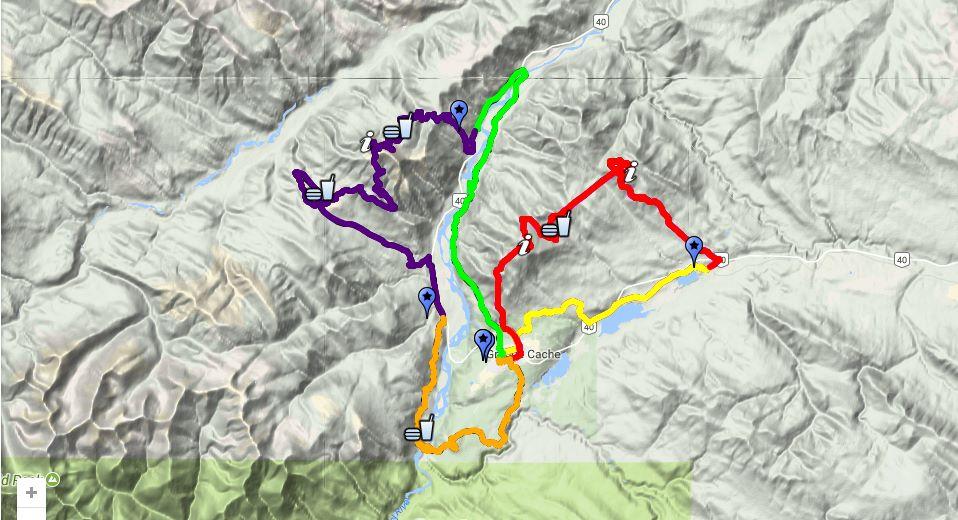 Festival Contact Info
Website: www.canadiandeathrace.com
Email: [email protected]
Unless otherwise stated, all content about the Canadian Death Race on FestivalSeekers.com has been provided by Canadian Death Race organizers.