This little festival – originally started as a memorial to a local youth – has hung on to its original spirt and name, even though it has grown so much it is now held on 37 acres at McLean Mill Historic Park.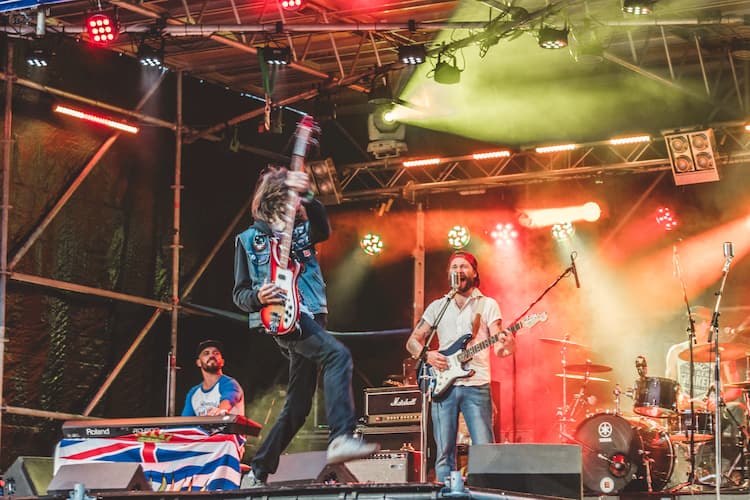 All images by Chris Istace
The Five Acre Shaker spices up a weekend of fun events, including more than 40 live, genre-bending musical acts. But when you're not shaking your hips to the tunes, there are so many other things to do. Among them are games like giant Jenga, life-size beer pong, bumper ball, and volleyball.
Keeping true to its west coast island vibe and setting itself apart from other festivals, there are also workshops and wellness sessions, including a cool lineup of yoga classes (ever done Acro Yoga before?!), pole dancing, hooping, drum circles and meditation.
You'll be feeling the love as you peruse the artisan vendors, some who will be offering massages and henna tattoos.
You might want to catch a nap at the end of each day (Friday, Saturday and Sunday), so you'll be prepped for the daily Shady Acres After Party, held from 2 a.m. to 5 a.m. This BYOB, 19+ event is for all of the campers with valid weekend passes.
Get ready to dance in Port Alberni. Plan your trip today.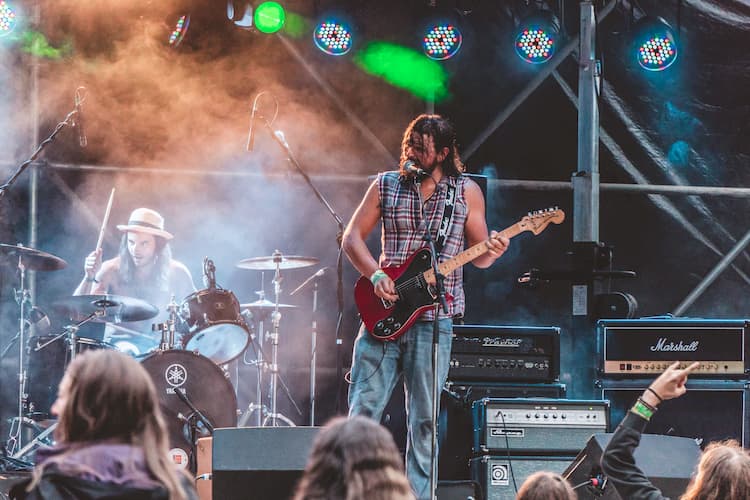 Featured Artists
Friday – Daniel Wesley – This Vancouver-based musician has been a fixture on the alternative rock scene for more than a decade. You'll no doubt hear songs from his new and ninth collection, Beach Music, as well his hit Oo Ohh.
Saturday – Enjoy the ever popular Said The Whale. This incredible JUNO Award winning band has been on the indie scene for over a decade and will be blasting hits like "Camilio" "I love you" and more.
Sunday – Legendary rock band Harlequin headlines the final night of the weekend. Around since the 1970s, they've opened for big Canadian acts like April Wine and Pat Benatar.
Watch the official site for the musical guest line up here.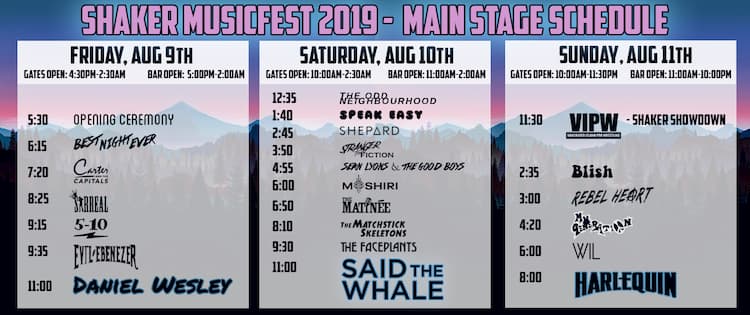 Want to learn more about the Five Acre Shaker? Get the inside scoop from FestivalSeekers writer Doc Pow
Workshops and Wellness Schedule
All of our workshops are FREE with your festival admission.
Saturday
10am – 11am – Yoga Flow with The Power of Three
1pm – 2pm – Acro Yoga with Root to Limb Yoga
3pm – 4pm – Hooping with Cinnamon Gypsea
4pm – 5pm – Pole Dance with Natalee Rhodes
7pm – 8pm – Drum Circle with The Power of Three
Sunday
10am – 11am – Yin/Meditation with The Power of Three
12pm – 1pm – Kids Yoga with The Power of Three
2:30pm – 3:30pm – Family Acro with Root to Limb Yoga
3:30pm – 4:30pm – Hooping with Cinnamon Gypsea
4:30pm – 5:30pm – Pole Stretch with Circus Freaks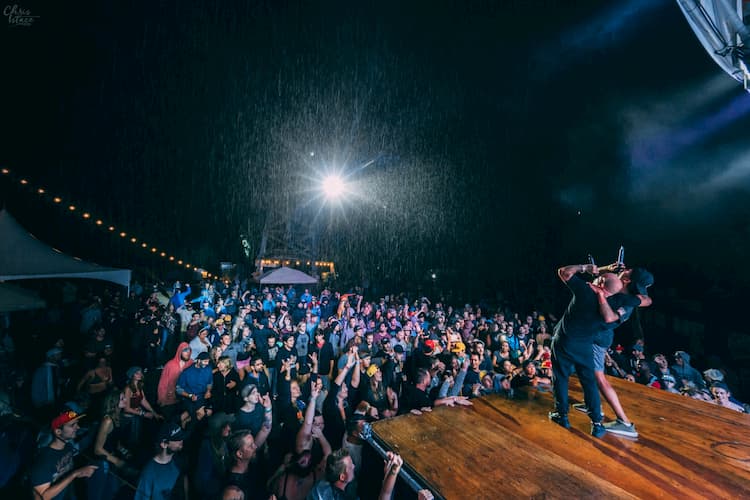 Admission
Prices range from $49 to $59 for a daily pass. General all-weekend pass without camping is $119.
Camping passes for the weekend
Walk-In Tent $59/person
RV Camping (No hook-up) $89
RV Camping with electrical hook-up (no water) $139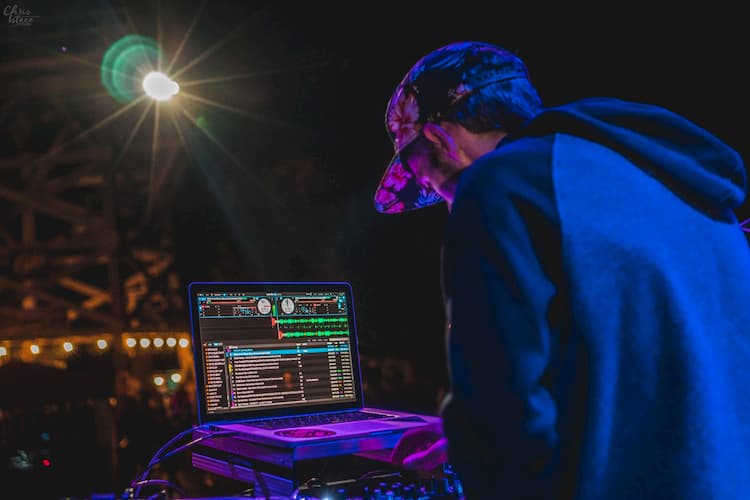 When You Go
The Five Acre Shaker is held at the McLean Mill Historic Park, 5633 Smith Road, Port Alberni BC. V9Y 8M1
For more information about the event check out the official Five Acre Shaker site here.
Get ready to dance in Port Alberni. Plan your trip today.
HelloBC has tons of great tools to help you get planning your next #ExplorePortAlberni adventure. Plan your trip to the gateway of the Pacific Rim.
Want to learn more about the Five Acre Shaker? Get the inside scoop from FestivalSeekers writer Doc Pow
For more inspiration and to learn more about the top spots to explore during your time at the Five Acre Shaker - check out ZenSeekers' #ExplorePortAlberni Expedition page