Have you ever wondered how to keep your car in better shape?  If you think you've got a challenge, try keeping some of these vintage automobiles in shape that are well over 50 years old! The three-day event from July 13 to 15 will host more than 200 cars and motorcycles from the Pacific Northwest. If you like chrome, classic, chopped or jacked,  you wont' want to miss the event at Centennial Park.
Help your friends #DareToExplore. Share this page on Twitter.
Watch the hot rods, cruisers, classics and bikes to pull into A&W on Friday night at 6 p.m. as they get primed for the Rod Run that eventually makes its way to 108 Mile House.
Want to learn more about 100 Mile House? Read FestivalSeekers writer Rebecca Bollwitt's adventures here.
On Saturday at 3 p.m., watch as the flame-painted cruisers and matte-finished choppers head out on the Poker Run that finishes up around 5 p.m. at the Ironhorse Pub & Grill in Lone Butte, where there will be a barbecue and entertainment.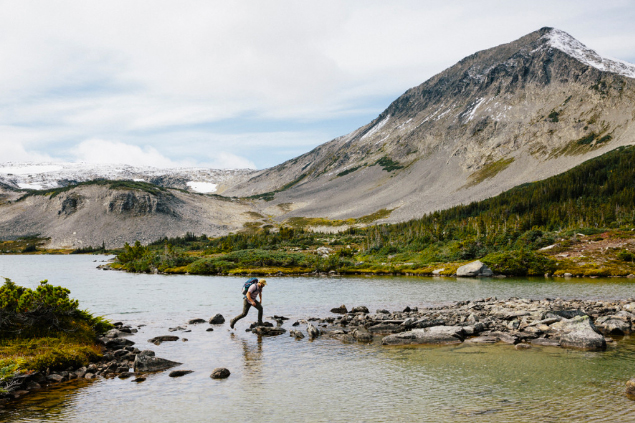 Discover Northern B.C. while you check out Hot July Nights. 100 Mile House is home to incredible hiking.
On Sunday, take a stroll through the cars and bikes at Centennial Park and hear the stories from the owners about how they restored their 'babies.' Guaranteed, every one of them has a great tale to tell. Cars, trucks, motorcycles and even restored classic holiday trailers will be on display.
Gear up and discover gorgeous classic vehicles in 100 Mile House. Plan your automotive adventure.
With 30 trophy categories, no doubt the air will be thick with the scent of polish and elbow grease. You can even vote for your favourite in the "Peoples Choice."
There will also be lots of food vendors, merchants and live entertainment. The RCMP will do a rollover demonstration that you won't want to miss. By 3 p.m., the awards are ready to roll out. Will your favourite trailer queen win the crown again? Better head for 100 Mile House to find out.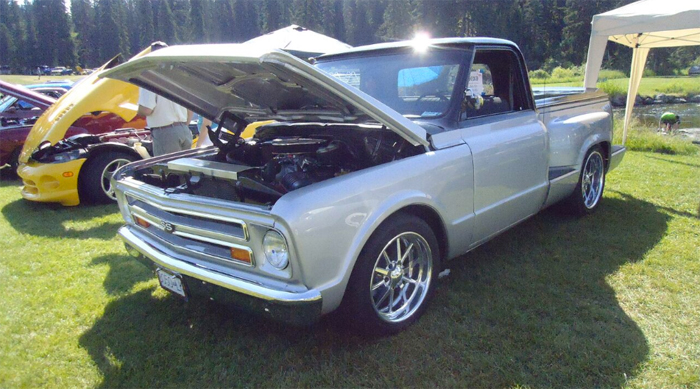 Schedule of Events
Hot July Nights runs Friday, July 13 through Sunday July 15, 2018.
Friday, July 13 - The meet and greet starts at 6 p.m. at the A&W, followed by a Rod Run at 8 p.m., taking place in the 100 Mile and 108 Mile areas.
Saturday, July 14 - Early registration happens from  2 to 3 p.m.at the South Cariboo Recreation Centre, followed by a poker run. The poker run finishes up around 4:30 – 5:00 at the Ironhorse Pub & Grill in Lone Butte, where there will be a barbeque and entertainment.
Sunday, July 15 – Gates open at 8 a.m. for vendors and 9 a.m.for registrations. The show opens at 10 a.m. for spectators and runs until the awards ceremony at 3 p.m. There is live entertainment, demonstrations, food and vendors throughout the day.
Tickets
Spectators are invited to come check it all out for free. To enter your prized cruiser, there is a $10 registration fee.
More Information
The cars are parked at Centennial Park for the Show and Shine along the creek. Don't forget your camera.
100 Mile House is found along Highway 97 north of Kamloops.  The community is within the Cariboo Regional District, home to a bounty of adventures and history - take a driving tour - this will help http://www.cariboord.bc.ca/services/heritage
Sure you can go here and visit, but we challenge you to visit and think about moving - rural community leaving puts a whole new spin on life.  This website will inspire you to investigate more: http://www.southcaribootourism.ca/
Want to learn more about 100 Mile House? Read FestivalSeekers writer Rebecca Bollwitt's adventures here.
For more on the Cariboo region and all the things to experience, search on Facebook, Twitter or Instagram #ExploreCariboo
Visit the official festival website for more information www.hotjulynights.ca, other attractions and places to stay.
Are you ready for Hot July Nights? Share this page with your crew.