Kathaumixw has been a breeding ground for musical talent and innovation since 1982. But what is Kathaumixu anyway? Essentially it means, "many nations coming together". Enjoy this 5 day International choral festival embracing our musical voice. During the festival you will be treated to concerts, common song singing, choral & vocal solo competitions, conductor's seminars and social events. Share this page on Twitter.
Kathaumixw takes place in Powell River a beautiful, quiet town located on the Upper Sunshine Coast, about 130 kilometers north of Vancouver. 
Featured Artists
Chad Louwerse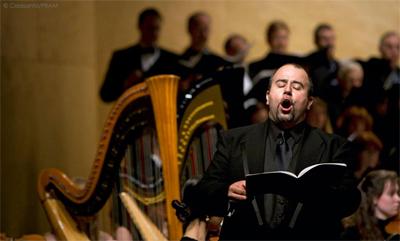 Canadian Bass-Baritone Chad Louwerse debuted in Europe with l'Opéra National du Rhin in Strasbourg as Bernadino in Berlioz' Benvenuto Cellini. He has been heard all over Canada and was the winner of the CBC Westcoast Performance Pacific Spotlight competition. Louwerse is poised to take his place among the most important bass-baritones of his generation.
Novel Voz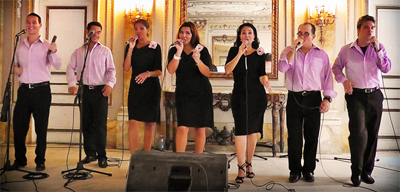 Kathaumixw's 2016 Artists in Residence will be the premiere Cuban vocal jazz ensemble, Novel Voz. Enjoy the high energy and soulful vibes this ensemble brings to each and every concert. The group has been making music for more than 8 years and are best described as a "vocal orchestra". They are an entirely a capella group and are excited to thrill you with their vocal range.
Sarah Quartel
Canadian composer and educator Sarah Quartel is known for her fresh and exciting approach to the choral experience. She is best known for teaching high quality repertoire and engaging music to her students. She has composed music for some of the World's best choirs such as National Youth Choir of Canada, the Nathaniel Dett Chorale and the a cappella group Rajaton.
Featured Events
Totem Prize
One of the best parts of Kathaumixw is the Choir of the World Totem Pole. It is presented to the winning choir chosen from the performance of the first place winners during the choir competitions and is awarded at the Gala Closing Concert. The award is a 7 foot totem pole hand-carved by Tla'amin carver Craig Galligos which will be delivered to the city or town the winning choir is from. Last year, St. Stanislav's Youth Choir from Slovenia took home the coveted prize.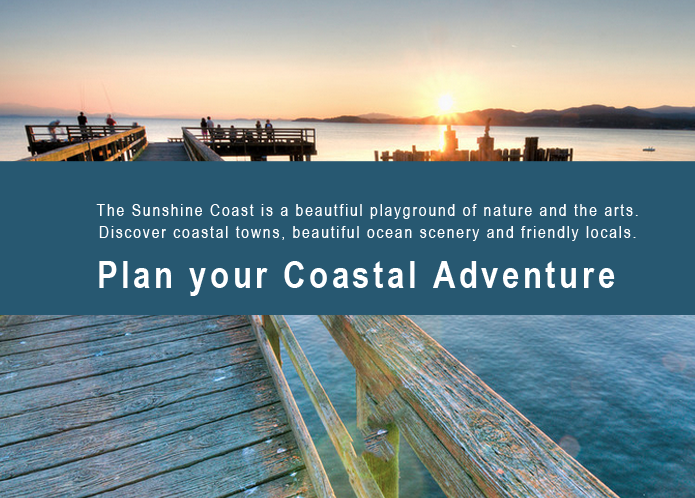 Spring Sing
Enjoy an evening with The Academy Chamber Choir, which consists of thirty - six singers from a wide variety of backgrounds and professions. The choir specializes in a cappella music from the Middle Ages to the 20th century and regularly includes new works by Canadian composers.
Gala Opening
Kick start the Kathaumixu Festival with emcee Mark Forsythe from the CBC radio. Treat yourself to a parade of Choirs, International Choral Spotlights from Fullerton College Chamber Singers, New Zealand Secondary Students' Choir, and Novel Voz. The unveiling of the 2016 Choir of the World Totem Pole will be during the Opening Gala and will not want to be missed!
Tickets
Tickets will go on sale April 18, 2016.
There are 3 ways to purchase tickets, online, mail or in person at the Kathaumixw Box Office, 7280 Kemano Street, Powell River, BC, Canada, V8A 1B2, or at the venue door.
For a full schedule of concerts and events please check out the official website.
Additional Information
Interested in checking out the Sunshine Coast? Visit SunshineCoast.com for trip-planning ideas.
Need more inspiration? Powell River is home to The Powell Forest Canoe Route, one of the most gorgeous canoe journeys in the province. Find out more hidden gems here.
Planning to check out the Kathaumixu festival? Share this page with your friends.