Get down and really, really dirty at the Plamondon Mud Bogs and Slo-Pitch Tournament.
This is a rambunctious three days filled with all of the bang 'em up and mud-caked four-wheeled shenanigans you can handle: mud races, a monster truck exhibition and small and big-vehicle demo derbies.
In the midst of all of the metal-crashing action, you can get in on the Red Eye Slo-Pitch play-offs, hear some jumping live music and feast on food truck goodies. You can even get inked from a local tattoo shop if you're feeling inspired. And, of course, the beer at the beer garden will be flowing all weekend.
There's also free, first-come, first serve camping on the premises to keeping you close to all the action.
Read our FestivalSeekers story to find out more.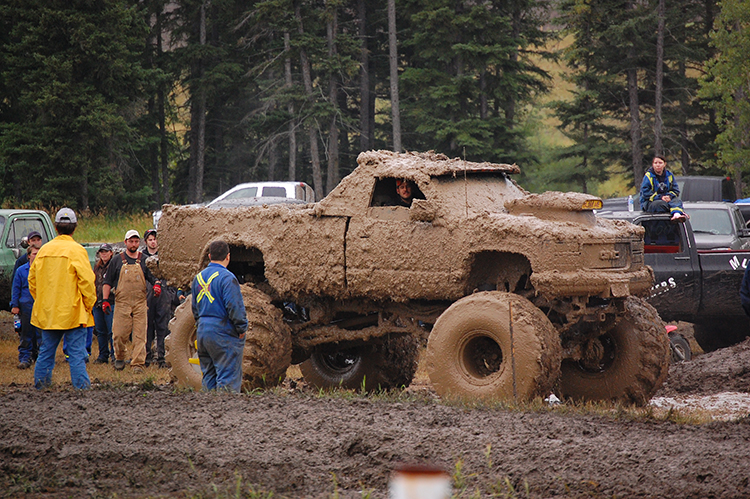 Event Schedule
Friday:
ATV Hilly & Hole Amateur Mud Races
9pm Open Air Dance - No Minors
Slo - Pitch (starting at 6:30pm)
Saturday:
Co-op & Servus Credit Union Pancake Breakfast 8-10am in the Festival Centre
ATV Hill & Hole
CMRO Mud Races & CMRO Amateur Mud Races
Truck Demo Derby
Slo - Pitch Continues
Monster Truck Exhibition
9pm Saturday night dance with Last Minute & Delirium
Sunday:
ATV Hill & Hole
Amateur Mud Races
CMRO Mud Races
Truck Demo Derby
Compact Car Demo Derby
Slo - Pitch Playoffs
Monster Truck Exhibition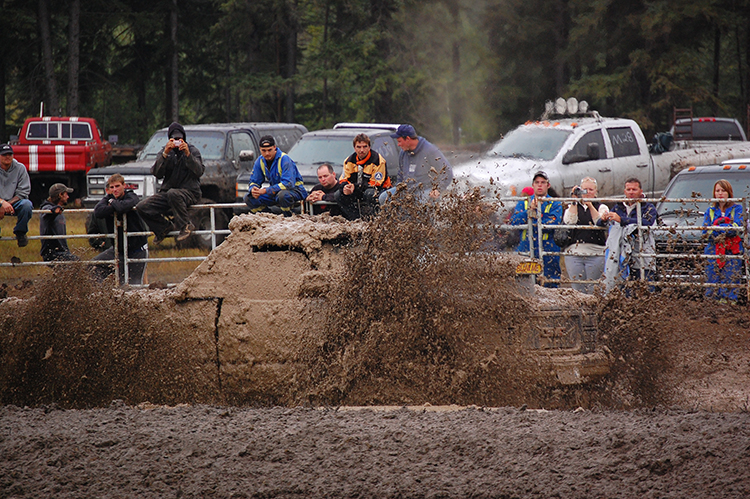 Ticket Info
Admission
Admission is $15/day, Seniors & youth $10/day, Children under 5 free.
Get your tickets at the gate upon arrival to the Mud Bogs.
On-site camping will be available Friday and Saturday — $30 for the weekend  — first come, first served.
Registration Info
Amateur Classes are limited:
Stock - 20
Modified Stock - 24
Super Stock - 10
Pro Modified Stock - 10
$40 entry fee.
Yes you can enter the amateur class. Here are the details:
Mail registrations to: PDCDS, Box 266, Plamondon, AB., T0A 2T0
Registration Info
Must register in advance for: Mud Racing and Hill & Hole, Demo Derby and Parade.  Email:SammanthaD@outlook.com / Andy0685@hotmail.com
While you're in the area
For more on the the region of Lac La Biche, which is here your find the mud bogs, check out their tourism website.
Read our FestivalSeekers story and get yourself ready for a muddy weekend!
Looking for inspiration on why you need to #TakeitToTheLake this summer? Start here with our ZenSeekers #TakeItToTheLake Expedition page for a bunch of reasons.
Our friends at Travel Alberta want you to #ExploreAlberta this summer. Get on it by visiting www.TravelAlberta.com