Salmon Arm is the centre of the action in B.C.'s Interior, bringing thousands of people to the quiet little town on the shores of Shushwap Lake. From Aug. 16 - 19, the annual ROOTSandBLUES Festival offers a deep pool of musical talent in many genres. With a wide array of acts, including The Paperboys, Cindy Church, Colin James and Martin Simpson taking to the stage, it's going to be a great weekend.
Help your friends #DareToExplore. Share this page on Twitter.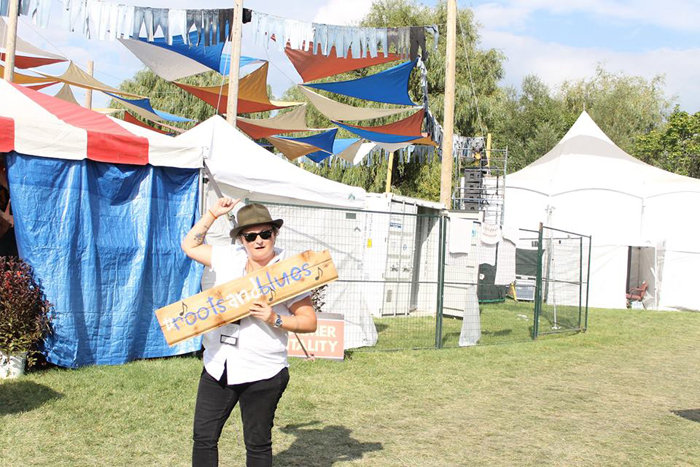 Salmon Arm is easy to find and so is the festival. For blues fans from Alberta, Salmon Arm is only six hours from Calgary with no tricky turns — just straight west on the TransCanada Highway. It's just about the same time for festival fans from Vancouver — five hours east on that same highway.
Get ready to dance in Salmon Arm. Plan your trip today...
Featured Artists
Get grooving in Salmon Arm. Grab a preview of the ROOTSandBLUES Festival here.
Colin James
Colin James blends the traditions of roots music and step-dancing with his own artistic voice and vision in a high-energy show that puts his award-winning songwriting talents out front.
The Paperboys
For over a decade, the most common description of The Paperboys has been; 'They're hard to describe. They're just really, really good and there's nobody else like them.' Get ready for an incredible show that will get you up and dancing in no time.
Micheal Franti and The Spearheads
Michael Franti is a musician, humanitarian, and filmmaker who is recognized as a pioneering force in the music industry. Franti is revered for his hi-energy live shows, inspiring music, philanthropic efforts, and his authentic connection to his global fan community. Franti believes in using music as a vehicle for positive change, stating "I feel a deeper sense of purpose in music today than I ever have in my career. My goal is to make the most inspiring music I possibly can for this crazy and wonderful time we're all living in." Treat your ears to his wonderful music during the Salmon Arm ROOTSandBLUES Festival.
Cindy Church
A stellar presence in the Canadian music scene, Cindy Church has crafted a body of work that is at once artistically successful and culturally significant, sought after by fellow performers and treasured by listeners. Drawing set lists from her own catalogue and exceptional covers of tunes in performances to appreciative audiences internationally, Church has become renowned for the clarity and emotive precision of her voice and the subtlety of her approach to song interpretation and songwriting.
For a full list of artists throughout the ROOTSandBLUES Festival, click here.
Tickets/Admission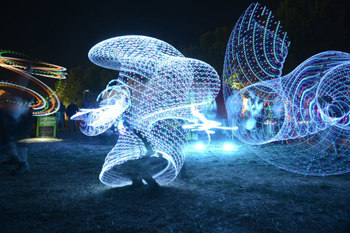 Purchase a full weekend pass starting at $159, with options to buy full-day and evening-only tickets offered throughout the festival.
Youth/Student 13-(19+) passes $89
Senior (65+) passes $119
Visit the official Festival website to purchase tickets
Tents, RVs or campers are all welcome at the campground. Check the official camping page here for more information.
More Information
Get more details on the Salmon Arm ROOTSandBLUES Festival

#ExploreShuswap, start by checking into Shuswap Tourism's website.

Did you know that the ROOTSandBLUES festival grounds are a 10 min walk to the Salmon Arm marina? Think outside the box and hit the water for the festival - rent a houseboat with our partners Waterway Houseboats

Are you ready to dance in Salmon Arm? Share this page with your crew and get planning.