Get Ready, Get Set, SnowDays!
The celebration starts January 19th in Banff and Lake Louise! Downtown Banff shows off their signature ice carvings event while Lake Louise will be hosting their own on locations events. Join in the fun and stay for the weekend or pop back for some of the snow-filled events.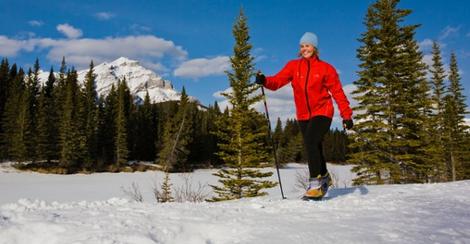 Photo courtesy of Banff Lake Louise Tourism
Featured Events
Ice Magic starts January 19 in Lake Louise. Stop in to watch carvers from around the world create their works of art. Each year has an icy theme. What will it be this year? Head to Chateau Lake Louise to discover. The carving goes on for twelve days at Fairmont Chateau Lake Louise.
If you plan to stay in the area, consider staying at the listed locations and receive a ticket during your stay!
Getting there: A free shuttle for all ticket holders will be available on weekends, departing from the Lake Louise Park & Ride.
Tickets: Required on weekends between 10 a.m and 5:30 p.m. (January 22, 23, 29 & 30)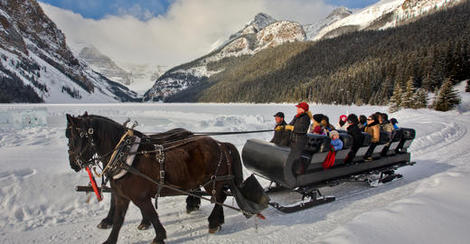 Photo courtesy of Banff Lake Louise Tourism
Create your own winter adventure by pairing a weekend festival with ongoing activities such as skiing, snowshoeing, dog sledding, "Winter Classic" geocaching or a sleigh ride, just to mention a few.  Finish off your day with delicious après-ski eats by a crackling fire.
Check out the full schedule of events for all the details then get out and play, because it's always a 'snow day' in Banff National Park!