Get Ready, Get Set, SnowDays!
The month-long celebration starts January 18th at 6pm on Banff Avenue with a big block party – Banff style! Ice climbing, ice carvings and hot chocolate next to a big bonfire. Join in the fun and stay for the weekend or pop back for some of the snow-filled events. Don't forget your skates!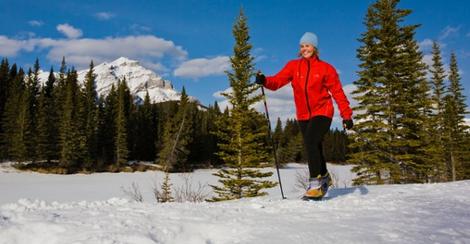 Photo courtesy of Banff Lake Louise Tourism
Featured Events
Ice Magic starts January 18 in Lake Louise. Stop in to watch carvers from around the world compete in different events. Each year has an icy theme. What will it be this year? Come by on January 19 for the Once Carver, One Hour, One Block competition. Head to Chateau Lake Louse to discover. The carving goes on for two weeks with fun activities for the family. 
January 26 sign up the team for the Mountain Madness Relay at Mount Norquay. Itsa fun, multi-sport race with teams of five competing in a relay from the top of Norquay to the finish line on the Bow River.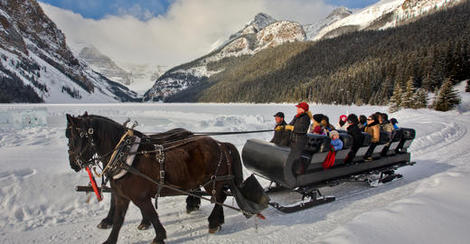 Photo courtesy of Banff Lake Louise Tourism
Create your own winter adventure by pairing a weekend festival with ongoing activities such as skiing, snowshoeing, dog sledding, "Winter Classic" geocaching or a sleigh ride, just to mention a few.  Finish off your day with delicious après-ski eats by a crackling fire, then lace up your skates for some gliding under the stars on Banff's downtown ice rink.
Read this story to see what the experience of Snow Days is like and some of the things you can expect.
Check out the full Schedule of Events for all the details then get out and play, because it's always a 'snow day' in Banff National Park!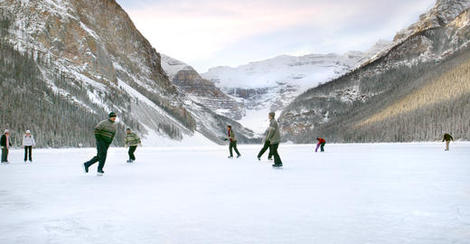 Photo courtesy of Banff Lake Louise Tourism
Unless otherwise specified, all information about SnowDays has been provided by Banff Lake Louise Tourism