Get ready to groove to some great blues in downtown Nanaimo this summer.
That old song had it all wrong when it said, "There ain't no cure for the summertime blues." They hadn't heard of the Summertime Blues Festival held annually in Nanaimo. All you need to enjoy a fantastic lineup of bands is to bring your lawn chairs, blankets, perhaps a picnic basket of goodies, and kick back and listen to more than 20 acts on the open-air stage in Maffeo Sutton Park. On Sunday get ready for an all-women tribute to blues that you won't want to miss!
Share this page on Twitter and help your friends #DareToExplore
You could be there in 20 minutes on a quick and easy flight from Vancouver. Check out other ways to access Nanaimo here.
The weekend kicks off on Friday night with Devon Allman, Ronnie Baker Brooks, Sonny Landreth and other artists. By the time things wrap up on Sunday afternoon, you'll have heard an incredible bunch of blues artists in a perfect summer setting. 
Be sure to bring a swimsuit so you can check out the local lakes and rivers. But don't forget what you came for - some fine musical cures for whatever ails you - mixed in with a sprinkling of ocean-front activities.
Read Megan Kennedy's preview of the Summertime Blues Festival here.
Featured Artists 
Sugar Brown w/ the Travelin' Blues Show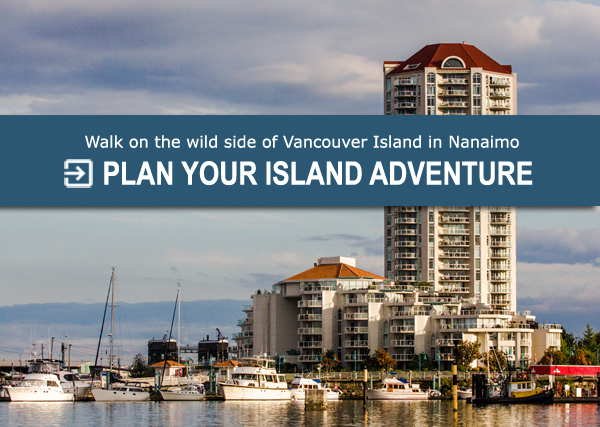 Sugar Brown has a way of attracting crowds who just don't want to leave the dance floor. Brown has been on thousands of stages around the world, along with his band The Travelling Blues Show. The Toronto-based band is quick to get everyone fired up and singing and dancing their praises on a sizzling summer day. 
CURL

CURL, from Victoria, B.C., is Helen Davies (vocals, guitar), Susan Johnson (bass), Dee Cooper (keyboards), as well as featured guitarist Jazz Fouladianpour and drummer Andy Okell. Get ready for jazz grooves that mash up with the sweet sounds of blues. 
The Kirby Sewell Band
Kirby Sewell has an infectious singing style that you simply can't ignore. At 6 ft 6, it's no wonder he belts out the blues with gusto and swagger - channelling a choir of gospel singers to the stage. 
Kirby is in his element on stage, commanding his band and the audience to get up and dance with his soulful and hurtin' kind of blues tunes. Guitarist and producer Tim Gunhold is a major part of Sewell's hefty and tight band, who all together guarantee to stir up some genre-bending music - rock, country, blues and soul.  Morgan Turk (lead guitar), along with Jim Johnston (drums) and Jae Cho (bass), energeticly uphold Sewell's deeply textured, soulful, R&B/rock voice. 
David Gogo
 
David Gogo's groove-fueled blend of blues and rock is the basis for a singular and storied music career. His songs have been featured in film and television and are regularly played on blues radio programs the world over. He has earned numerous Canadian blues accolades, including five JUNO nominations, a Western Canadian Music Award, a CBC Saturday Night Blues Award, and multiple Maple Blues Awards.
Full line-up
FRIDAY AUG. 25
James Buddy Rogers
J.W. Jones
Harpdog Brown & the Travelin' Blues Show
Devon Allman
Ronnie Baker Brooks
Sonny Landreth
SATURDAY AUG. 26
Sugar Brown w/ the Travelin' Blues Show
The Kirby Sewell Band
David Gogo
The Blackburn Brothers
The Paul DesLauriers Band
MonkeyJunk
Mark Hummel's Golden State/Lonestar Revue
Victor Wainwright and The WildRoots
SUNDAY AUG. 27
Curl
Suzie Vinnick
Kara Grainger
Cecile Doo-Kingue
Angel Forrest
Shakura S'Aida
Ruthie Foster
Shemekia Copeland
Tickets/Admission
Three Day Tickets: $139
Single Day Tickets: $55
If You Go
Make sure to pack your swimsuit while checking out the Summertime Blues Festival! Did you know Nanaimo is home to some of the world's best snorkeling and incredible kayaking?  
Heading to Nanaimo to catch some soulful blues? Check out these places to stay while visiting.
Read Megan Kennedy's preview of the Summertime Blues Festival here.
Make sure to trek along the BC Ale Trail in Nanaimo featuring a wide array of delicious craft breweries.
Excited to shake it in the park? Share this page with your music-loving friends.