Race of Vermilion is a great way to explore Vermilion
The Good Life Institute of Vermilion, Alberta is hosting another Race of Vermilion again and promises to top what was a crazy and successful race last year. Teams of four enter for the day-long event that tests far more than their ability to run, ski, or jump the highest. The race uses roughly 20 stations around the town where unique or hidden talents as well as mental and physical abilities can push your team to the top.
Businesses, organizations and clubs throughout town volunteer their time and facilities for the teams to test their skills. Clues are left for the teams to find the next challenge. Last year there were stations from axe throwing, pottery creations, yoga, dance routines and even dragging a dummy while competitors are dressed as a fireman.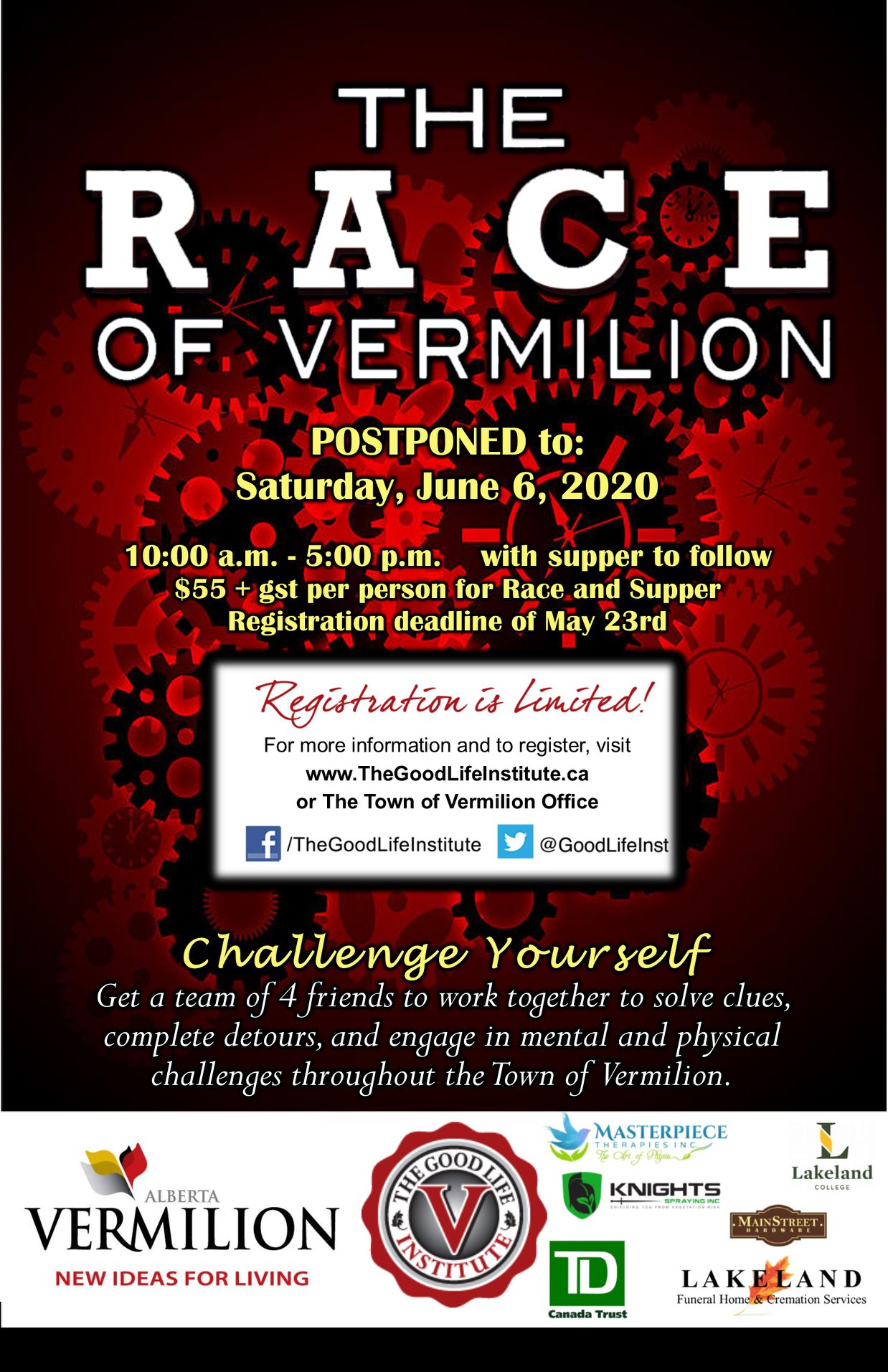 The challenges are kept under wraps so there is no home team advantage. Teams from out of town are invited to participate and see just what Vermilion has to offer.