SHERI LANDRY
Bonnyville, AB -  Jim Martineau loves the thrill of the rodeo.
As the longtime announcer at the Bonnyville Pro Rodeo and Chuckwagon Races, the sights and spectacle is forever ingrained in his mind.
"It sounds like thunder in the stands when the horses round that final corner," Martineau recalls of past chuckwagon races. "The crowd goes wild and the boots stomping in the stands is an amazing sight and sound."
The Bonnyville rodeo is held this year from July 21 - 24, and offers something for everyone from city slickers to country folk. They mainly come for the adrenaline packed attractions like  the rodeo and chuck wagon racing. Both events always pack 'em in. 
The main stand holds 2,500 people and even more stands are brought in to accommodate the expected crowd numbers of between 3,000 to 4,000 this year.
As much fun as it is to be in the stands, Martineau loves interactions behind the scenes and has many years of memories. He always enjoys "visiting with all of the riders, owners, and fellow rodeo hands. Sharing stories and catching up over a beer."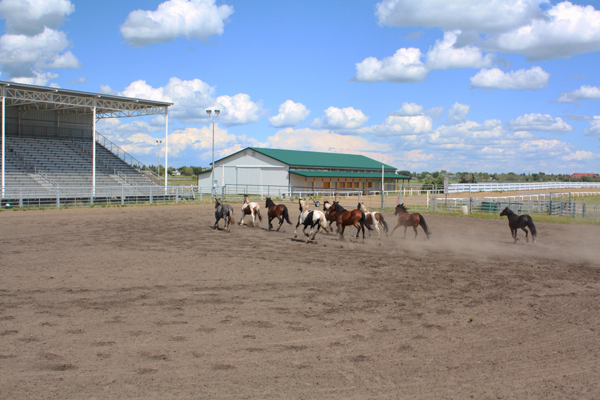 The people who participate in and run the rodeo have a close connection and are like a second family, he says.
As I stood in the announcer's box and looked out over the rodeo grounds, I can't wait to experience the excitement of the pounding hooves, flying horse manes and the cheers from the stands as the horses raced by. 
When you're not sitting on the edge of your seat at the rodeo, take the kids on sone rides or to play games at the midway on the rodeo grounds during the event. Kids under seven get free admission.
You'll also get to sample some traditional cowboy fare during the chili cook off on Friday at noon, happening next to Sylvester's in town, plus the pancake breakfast on Saturday morning from 9  to 11 a.m. Then you can shake off all those calories at the dance on Saturday at 9 p.m.
The Bonnyville Pro Rodeo and World Professional Chuckwagon Racing kicks off on Thursday with a 'Kid's Day' and admission is free for kids 15 and younger. 
While you are visiting Bonnyville during the rodeo, check out these other things to do and places to eat.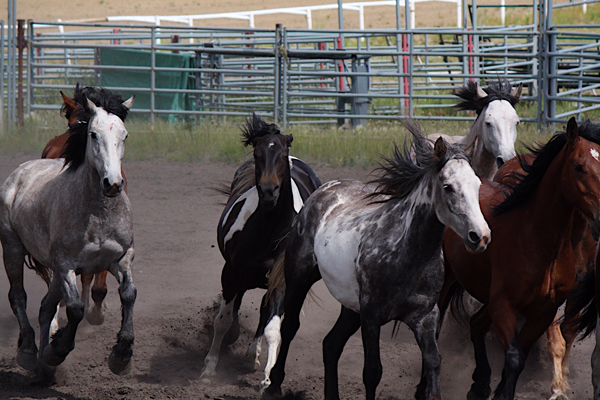 Jennie's Diner & Bakery
Enjoy homemade local food with a  blast from the past vibe in this retro diner that is right out of the 1950s. Traditional milk shakes, floats, burgers, fries are all made to order and it's all delicious.
You can even build your own poutine with choice of potato, toppings, meat, cheeses and sauces to create over 4,000 combinations.
Jessie Lake Trail
Home to hundreds of birds, Jessie Lake has viewing platforms and an interpretive trail. Located in Bonnyville on Jessie Lake, kids can also stop for a couple of hours of fun at the splash park.
Ye Olde MacLean Hobby Farm
Located 11 km east of Bonnyville, Ye Olde MacLean Hobby Farm is a day of fun for the whole family. Visit a saloon, general store, blacksmith and even the sheriff. The farm is home to many animals, including ducks, rabbits, chickens, miniature horses, goats, sheep, pigs and dogs, along with many educational activities.
Before visiting the farm, choose from a variety of tour options as well as additional add-ons such as miniature horse and donkey rides, a picnic or a bonfire to name a few. 
Note: Bookings only, no drop-ins. See http://www.macleanhobbyfarm.com/ for details.
If you go
Check out the official Bonnyville Pro Rodeo website.
Are you headed to M.D. Bonnyville this summer? Share this page with your friends.