Laura England
Cars and rock 'n roll go together like peanut butter and banana sandwiches. Which is why St. Albert's Rock 'N August car and music festival is a perfect partnership and a hugue hit year after incredible year.
From Tuesday, Aug. 6 until Saturday, Aug. 10, the city of St. Albert will be taken over by cruisers, hot rods, classics and customs. Car owners will have the opportunity to show off their pride and joy at several venues including the Friday Night Cruise and the long-standing Show and Shine.
"At its core, this event is a fundraiser for the Alberta Diabetes Foundation," says Bruce Randall, manager of business development for the City of St. Albert. "It was modelled after shows in the States which last four or five days." After two very successful years, the St. Albert Cruisers, Cosmopolitan Clubs and the St. Albert Chamber of Commerce formed a partnership, added a musical element, and thus, Rock 'N August was born. This year it marks its 17th year.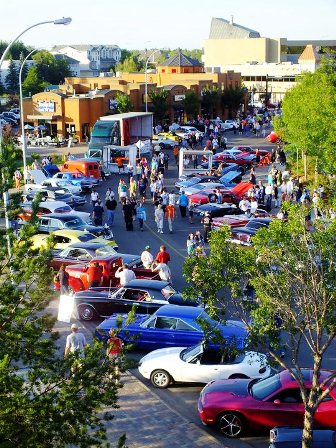 Image courtesy of Rock'n August
Since its humble beginnings, the St. Albert Rock N' August festival has grown both in attendance and number of events it boasts.  Some of which include a pancake breakfast, barbecue, drive-in movie, soap box derby, car "road-eo" and a cabaret style rock concert. This year, organizers are expecting crowds in the 15,000 – 20,000 range and have set a goal to raise $150,000 for the Alberta Diabetes Foundation.
"I don't think you're going to see a variety of cars anywhere else like what we'll have at this event," says Rock 'N August marketing manager Ken Jones. "There's more than 50 categories for prizing and the styles of cars range from Model As to tricked out hot rods."
Many local drivers who register early are featured at Rock 'N August, but some car owners come from quite a distance to participate. "We've had cars from as far away as California and the Northwest Territories," states Jones. "This is a large event on the circuit and people will drive here. They make a vacation out of it."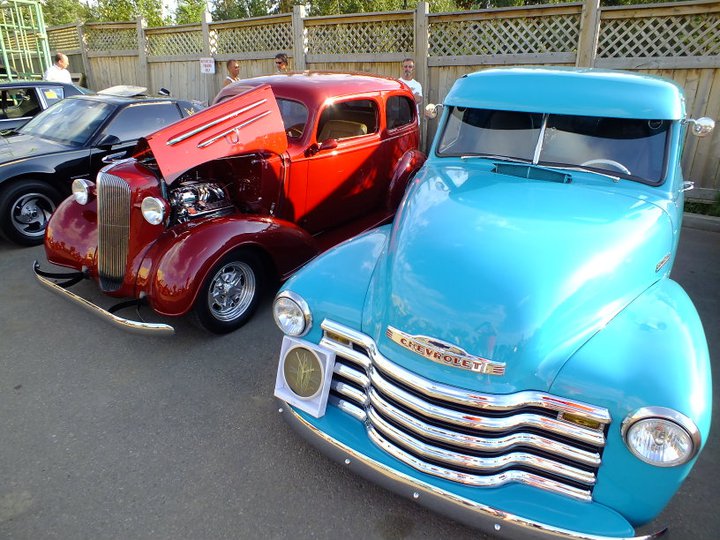 Image courtesy of Rock'n August
Attendees will have no shortage of events to choose from at a reasonable cost. With the purchase of a $3 button, you have access to the Friday night street dance featuring Gary Martin and the Heavenly Blues, and the famous Show and Shine set in the Sturgeon River Valley. For a $10 donation, take the whole family to the drive-in for a screening of Disney and Pixar's hit animated film Cars, sponsored by Servus Credit Union.
Watch for details on the lineup for Saturday night's rock concert.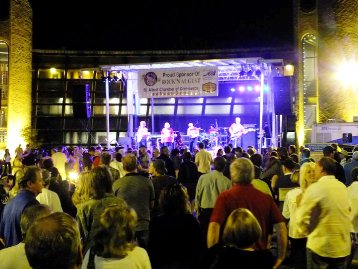 Image courtesy of Rock'n August
Quite possibly, the best part of the whole event is free – the knowledge and camaraderie found between car enthusiasts. "Our drivers are very open to speaking with the public," says Jones. "They love to talk about how they built their cars. Sometimes, older folks relive their youth by buying vintage cars they had as kids and it's always fun to reminisce."
So you have a few reasons to mark August 6 – 10 on your calendar; cool cars, great music and tons of fun for every age. And it is all for a good cause.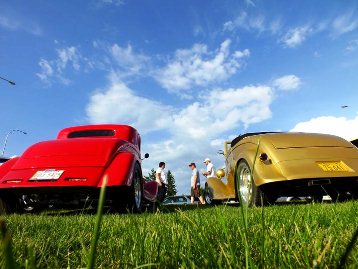 Image courtesy of Rock'n August
Keep the excitement alive in Lloydminster. Mid-August means it's time for the Lloydminster Westridge Canadian Professional Chuckwagon Finals. With 32 of North America's finest drivers and their teams lining up for a spectacular week of races and entertainment, you're in for a treat.