REBECCA BOLLWITT
We rolled down Highway 97 from Williams Lake and turned off toward the Chief Will Yum campsite that had been transformed into a festival ground. There were tents, camper vans, kids playing on the grass, and the aroma of concession fare tickled my nose. 
Help your friends #DareToExplore. Share this page on Twitter.
My host Beth Veenkamp, from Williams Lake, brought a platter of food to offer the hosts, which is a custom at a pow wow. It would be enjoyed later that night at a communal supper. Following my nose, I bee-lined it to the concession stand where I noticed "Bannock Hot Dog" on the menu. It was my first item of business to try this soft piece of bannock enveloped in a classic ballpark hot dog and then dunked and deep-fried to crisp perfection.
Enjoying my snack, I heard a call ring out over the PA system: "Any visiting royalty, chief, council members, please make your way up to the stage." Organizers of the annual Chief William Fathers Day Pow Wow were preparing for the Grand Entry. 
Join in on the fun in Williams Lake. Learn more about the pow wow here.
The Grand Entry is the gala parade of a pow wow, with dignitaries and dancers. Flag bearers, those in military guard, veterans, active military duty, or the RCMP, lead the way. They enter the dancing area and circle around it in a clockwise direction. The group that follows is comprised of local dignitaries, visiting officials, special guests, and royalty. There is an order to every moment of the pow wow, from the dancers to drummers, songs and prayers. 
There was still a bit of time before the ceremony began so I walked around the vendor area on the other side under the bleachers. 
This was the third day of the pow wow, and each vendor I visited was almost sold out of their crafts, toys, clothing, and food offerings. I bought some dried salmon and homemade jerky, browsed finely sewn clothing, custom artwork, and handmade jewelry. 
"I used to just do farmers markets but my colleague got me into pow wows, I've been here for eight years now," Arlene Heese said. She had an array of hand-sewn tea towels and blankets for sale, along with pear and apple chips from her farm in South Langley.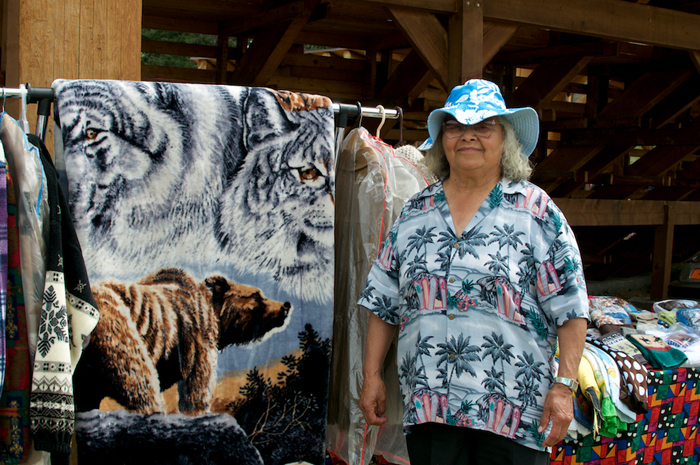 Next to her table was Brandon Joe, who creates beautiful, custom embroidered artwork and applies it to activewear. He was also nearly sold out of merchandise, thanks to an influx of visitors this year, which he suspected most came from across the border. 
Williams Lake lies within the Secwepemc traditional territory and neighbours both the T'exelcemc First Nations (Williams Lake Indian Band) and the Xat'súll First Nation (Soda Creek Indian Band). The city is also home to the Tsilhqot'in (Chilcotin) people. During the Grand Entry, I also noticed several members of visiting royalty were from Washington State.
I continued shopping, now with a bag of Arlene's deliciously sweet pear chips, and found Sharon Primeau who makes soaps, oils, tinctures, wild foods and medicines.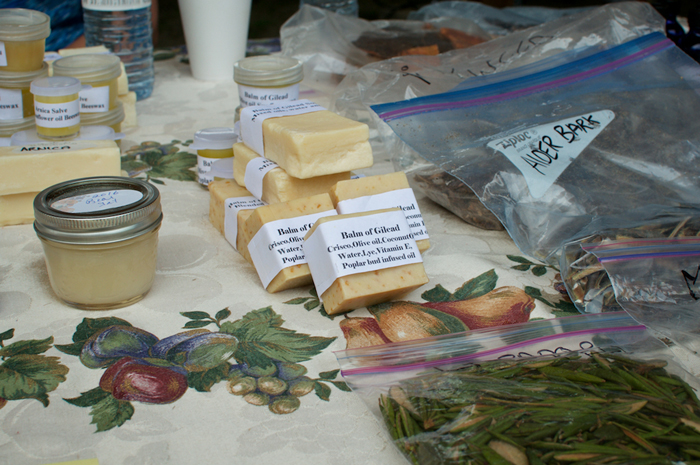 You're bound to find lovely scents and designs when you visit your local craft fair and farmer's market. However, Sharon's soaps are different. She uses local ingredients and uses her knowledge of traditional medicine to infuse her products with nature's goodness.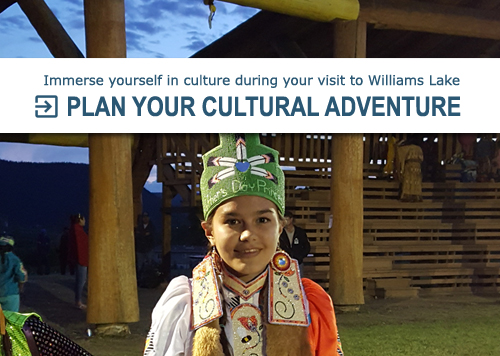 As we chatted, an eagle flew overhead. I could see by the look on Sharon's face, it had great significance and I later learned it's a powerful symbol of peace on a special event like the pow wow. The PA rang out again: it was time for the Grand Entry. The procession strolled and danced in colourful regalia, all crafted with the finest details.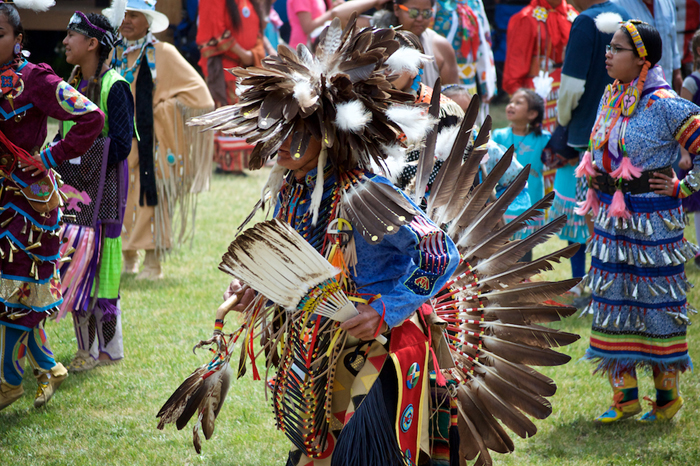 Beads, feathers, fringe, ribbon, shells, jingle dresses, shawls, the costumes mixed traditional with personal style. It was a symphony of singing, dancing, and drumming. 
It was a pleasure to attend this free festival, open to all - a convergence of communities from across the province taking part in a beautiful and ceremony rich with symbols. I had no idea what to expect at a pow wow but it was an honour to attend.
If you go
The Chief William Fathers Day Traditional Pow Wow will be hosted by Buck Sheena and Arena Director is Jim Edgar.
For Further information please call Virginia Gilbert at (250) 267 6588, or JoAnne Moiese at (250) 267 7147
This event is free to the public. No alcohol or drugs be permitted.
Are you ready to enjoy the Chief William Fathers Day Traditional Pow Wow? Share this page with your friends.