I doubt there will be many times in our life that we can shout, "Happy Sesquicentennial!" so we better practice saying it without stumbling over our lips. Happy Ses - qui – cen – tennial. Easy. Now, lets head out to some festivals across our FestivalSeekers territory and celebrate like it's 1867.
Help your friends #DareToExplore. Share this page on Twitter.
Party like a Voyageur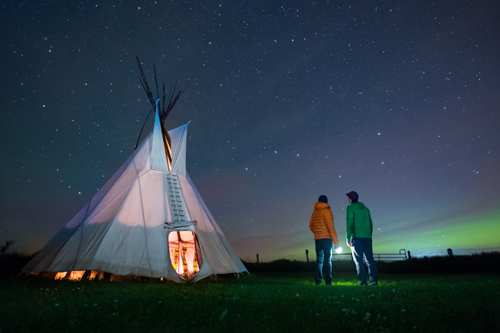 Back in 1867 it was a different Canada. No roads to the west. All they had was a bunch of rivers to bring them to Alberta from Montreal. It was a tough task that only the hardy adventurers would take on – especially because heading west meant paddling or dragging a boat 5283 kilometres to two little forts on the North Saskatchewan River. Celebrating that effort is the 2017 Voyageur Rendezvous at Rocky Mountain House National Historic Site. Head there for Canada Day and celebrate the launch of a dozen canoes with teams of adventurers who will race to The Pas, Manitoba. The site will be rich with Canada150 celebrations. Find out more here. http://www.festivalseekers.com/abrockies/voyageursrendezvous
Party in the mud in Alix Alberta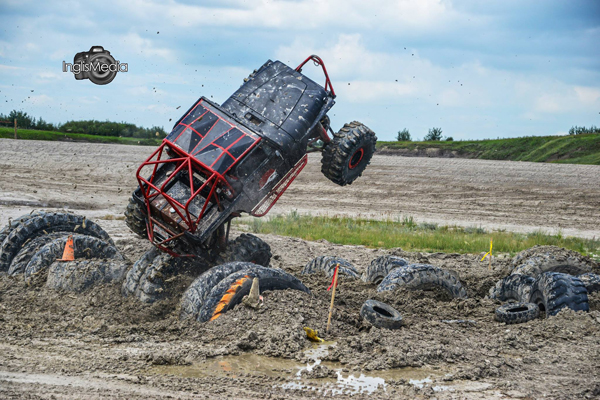 The annual TailCreek Mudfest in Alix Alberta, is for those of us who love dirt under our nails, in our hair and in our beer….wait…keep it out of my beer! This annual mudfest is billed as the biggest in Canada and it's ramping up the horsepower with firepower to celebrate Canada150. Big fireworks and fantastic music featuring Wide Mouth Mason, Lee Aaron and Big Sugar. Stay for the weekend to hear Emerson Drive. Rounding out the festivities are motocross, offroad, obstacle and endurance competitions – mostly in the mud. And yes, there is a beer garden. Details are here http://www.festivalseekers.com/abcentral/tailcreek-mudfest
Ten days of 150 celebrations in Nanaimo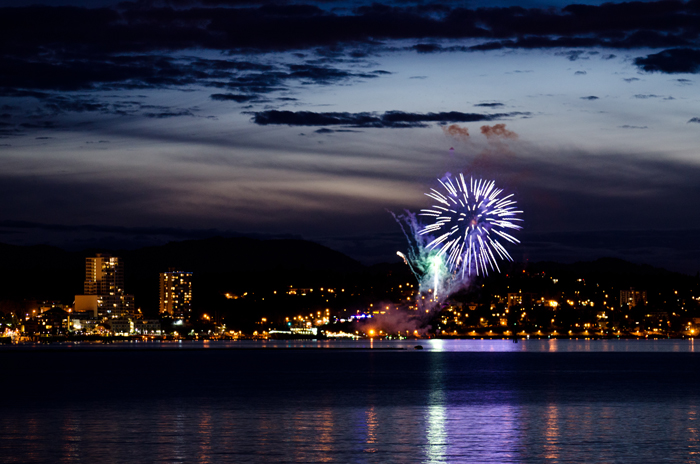 Nanaimo says, "Go big or go home!" Canada150 needs ten days to celebrate. So…I say we go home to Nanaimo. From June 21 through July 1, 2017 Nanaimo is hosting festivals, Aboriginal Days and a great big birthday bash on July 1st at Maffeo-Sutton Park. Expect a kids zone, food venders, merchants and music. Don't forget to watch what Nanaimo is famous for – the Bathtub race. More details at http://www.festivalseekers.com/vancouverisland/nanaimo150
The big cities are red and white all over
Check out the festivals in your own backyard. Calgary, Edmonton, Vancouver and Victoria are lining up the fireworks and the fun. Here's some links to help you on your way.
Calgary on Canada Day - The best place to be will be Heritage Park for old time style celebrations. Or maybe whoop it up in the heart of the city at Olympic Plaza or Riverfront Avenue or Studio Bell or Chinatown. The list goes on and on. Check it out for yourself here.
Edmonton on Canada Day – Edmontonians should check out that new Rodgers Place on Canada Day. There will be non-stop entertainment from noon to 4 pm. Prepurchase some tickets for the main event. Sarah McLachlan is coming to town. But this is Edmonton so that means there is action all over town. More details about the event are here. http://exploreedmonton.com/experiences/Canada150
Vancouver on Canada Day – Vancouver knows how to throw a par-tay! Remember the Olympics? Yeah, that was a blast. Canada Place on the harbour will bring communities together to share the big day. Its actually a two-day program so put on your walking shoes. Plan to play in the kids zone, enjoy a pancake breakfast, listen to some fantastic music and this is the best part – participate in the Canadian Oath reaffirmation ceremony presented by CIBC. Get those flags out people – it will be a day to remember. Heres more info https://www.canadaplace.ca/events/canada-day/
Victoria on Canada Day – Is there anywhere more beautiful than a day in Victoria in the summer? Yes, make it 11 days! From July 21 to July 1st the Inner Harbour and the Legislature Lawn will be alive with free entertainment, music, diverse food and beverages, live music and of course there will be a massive fireworks display on Canada Day. Don't miss out on the action, details are here. http://spirit150victoria.ca/
Know of some other great Canada150 celebrations? Let us know.
Ready to party like it's 1867? Share this page on Facebook.