Lauren Grindler
The weeks following the holidays can often feel a little glum with all of the festivities, merriment, and family time winding down. Fortunately, Alberta and BC offer some wonderful opportunities to keep the excitement going all winter long with an array of fun-filled events that celebrate ice and snow. From exploring mountain culture to brushing up on your ski and snowboard skills and partying at some of western Canada's world-class ski resorts, these top picks for winter celebrations are sure to put those blues on hold indefinitely.
SnowDays, Banff National Park (January 4 – February 6)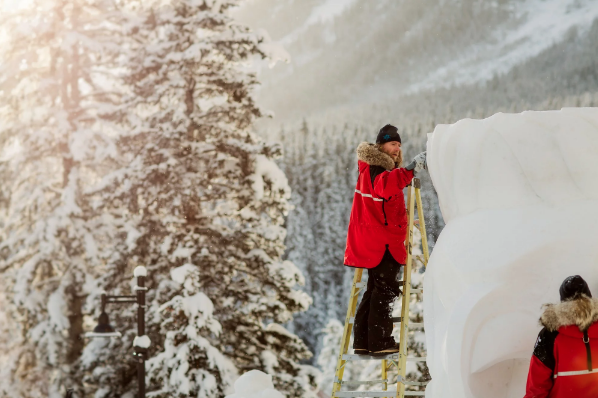 Banff is a snow lover's Mecca with its abundant snowy peaks, lakes blanketed in ice, and a skyline dotted with fragrant pine trees. From January 18 – 28, proclaim your love for snow and the great outdoors during the park's SnowDays event which combines Banff's history and culture with exciting winter activities and entertainment. During the day, enjoy activities like skating, skiing, warming up with hot chocolate, or watching ice carvers hard at work. In the evening, watch the live entertainment or catch a nighttime skiing and snowboarding event. Check out one of the festival's biggest events, the Big Bear, where downtown Banff will transform into a terrain park for a ski and snowboard competition. Check out more details here.
Jasper in January (January 11 – 28)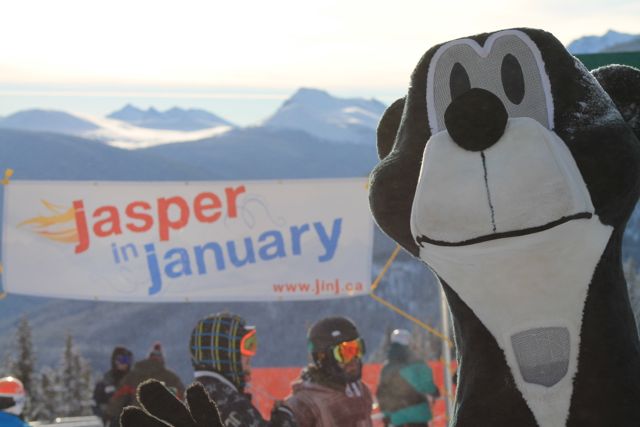 Throughout January, the town of Jasper will prove that there is no better way to survive Alberta's wintery climate than to take advantage of all the ice and snow. From January 11 – 28, explore the beautiful, picturesque alpine town while enjoying a variety of exciting outdoor winter activities. During the day, ski Jasper's world-class ski resort, Marmot Basin, try your hand at snowshoeing or cross-country skiing and discover one of Canada's oldest forms of transportation — the dog sled. At night, unwind and check out the live entertainment by performers like Zoo Lion and cellist Josephine Van Lier. Other nighttime events include a food crawl (Food-a-Palooza), a street party and fireworks display, and a wine pairing dinner. See the full details here.
Ice Magic Festival, Lake Louise (January 18 – 28)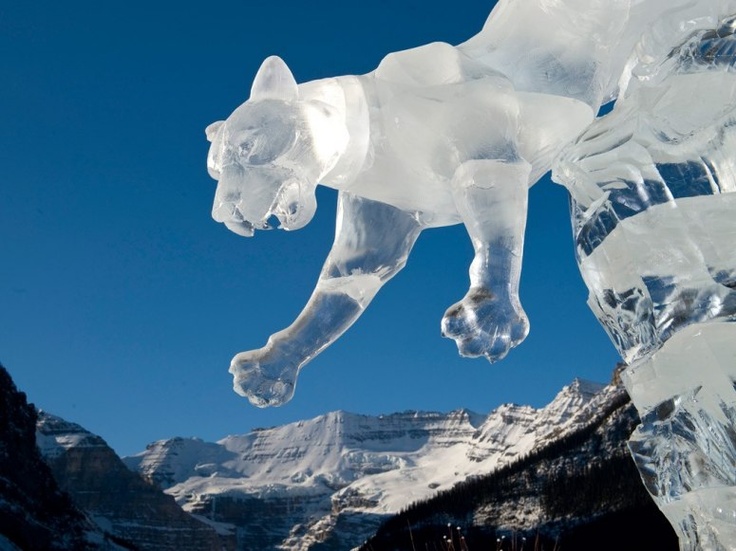 Discover the magic of scenic Lake Louise during the Ice Magic Festival, happening January 18 – 28. The event is a celebration ice, snow, and winter, showcasing the talent of ice sculptors from all over the world. Check out the Canada Cup of Ice Carving — a new event this year—and watch as competitors from Canada, USA, Russia, and more, compete for a chance to win the Cup. The theme for this year's ice carving competition is "All in the Wild", inspired by iconic photographs of Lake Louise. Book a stay at one of the area's many world-class accommodations and visit the ice sculpture Competition Carving Site for free. Check out the details here.
Banff Mountain Film Festival World Tour, Alberta and BC (January to March)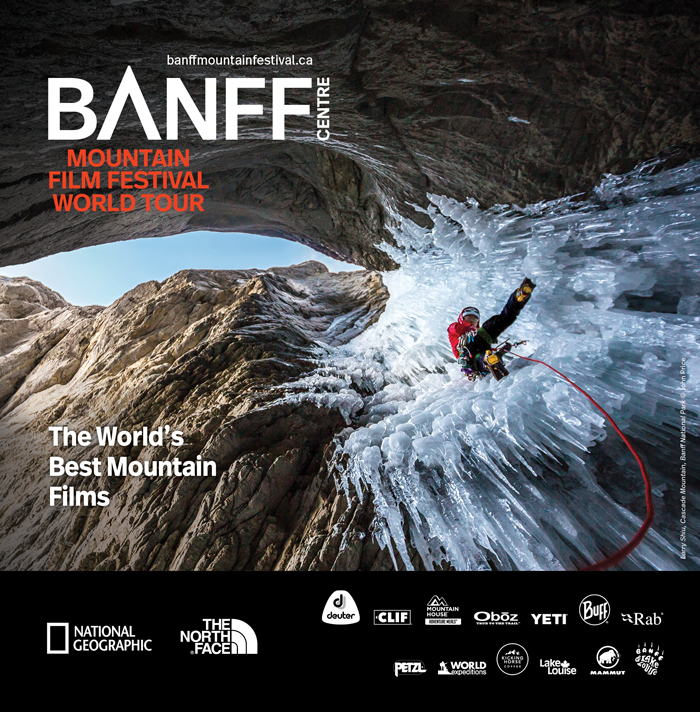 The world's most prestigious mountain film festival will hit the road and travel across the country from January to March. The festival will be coming to several cities in Alberta from January 8 – 28, and to BC locations on select dates from January to March. During its 38th year, the Banff Mountain Film Festival brings skill and film buffs together for an incredible selection of ski, snow, and outdoor adventure films. Films range from 4 to 45 minutes and feature topics like climbing Mount Everest, exploring the Canadian Arctic, cycling across the globe, and more. Check out the dates and list of films here.
Winter Wonderland, Mount Washington Alpine Resort (December 17 – January 4)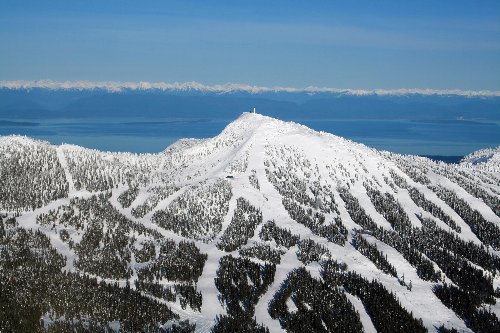 Celebrate the holidays and beyond at Mount Washington Alpine Resort during the Winter Wonderland celebration where snow is the star of the show. From December 17 – 31, enjoy festive holiday celebrations like photos with Santa, a torchlight parade and fireworks display, and an exciting New Year's Eve party that features nighttime skiing and live entertainment. Post-holidays, participate in a three-day ski and snowboard camp to develop your skills on the slope through games and exercises. Other activities include nighttime skiing and nightly entertainment at Ted's Bar + Grill, and snow tubing at the Tube Park (check out the resort's Tube Cam).
Sun Peaks Winter Okanagan Wine Festival (January 12 – 21)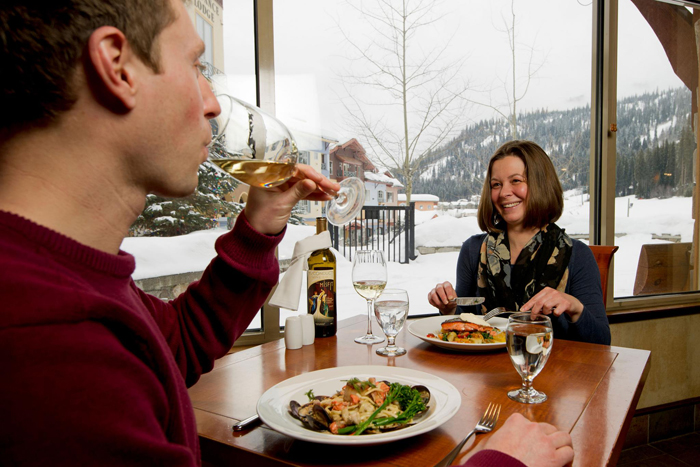 Who says wine tasting are just for the dog days of summer? Back for its 20th year, the Sun Peaks Winter Okanagan Wine Festival is out to prove that wine events are also winter-friendly. From January 12 – 21, enjoy two of the things that the Okanagan is well known for — wine and outdoor activities. Restaurants throughout the resort will be serving up local wines paired with unique menu options. Over the ten-day event, check out an array of wine and winter-related activities such as a wine crawl, a moonlight snowshoe and mulled wine tour, a Rocky Mountain chocolate and wine tasting, and much more. See the full list of events.
Whistler Pride and Ski Festival (January 21 – 28)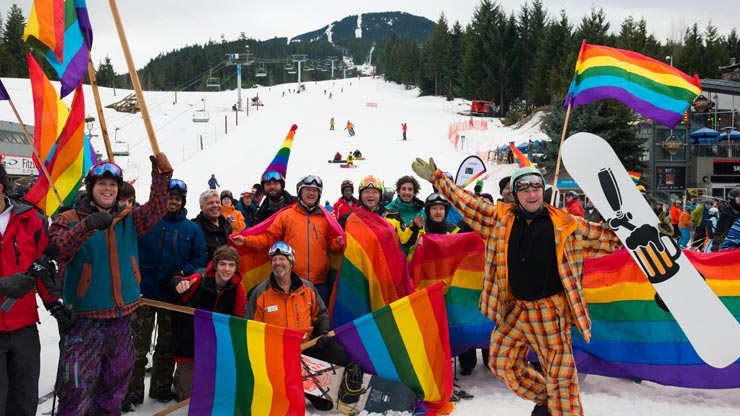 Spend a fun-filled week in Whistler showing off your ski and snowboard skills and celebrating LGBTQ2S+ pride. The 26th annual Whistler Pride and Ski Festival takes place at the Aava Whistler Hotel with a exciting week of parties, arts and culture events, winter outdoor activities, and plenty of opportunities to meet new people. Join the annual Pride Ski + March where skiers and snowboarders will hit slopes armed with rainbow flags and colourful attire, and afterwards check out the post-parade dance. Spend the week skiing, snowboarding, and getting to know people from all over the world. After a busy day of fine-tuning your skills on the slopes, relax après-ski at the spa before dancing all night to international DJs, The Cube Guys.
Vancouver International Mountain Film Festival (February 9 – 18)

The Vancouver International Mountain Film Festival is a nine-day event that brings filmmakers, photographers, activists, and artists together over one beloved topic: the mountains. During its Winter Series, from February 9 – 18, the festival will be showing an exciting mix of inspirational short films from international filmmakers featuring topics like mountain culture, extreme athletes, alpine sports, and more. The festival also features multimedia presentations, photography exhibitions, workshops, and seminars. Screenings of award-winning films will be shown in over 50 communities across Canada as the festival goes on tour. See more details.
Looking for even more festival inspiriation? Subscribe to our YouTube channel.
Want to stay up to date on the latest and greatest festivals while using Facebook? Like our page.