Getting a quick bass lesson from "Kool" Ray Martens in the lobby of the Esplanade Theatre.
All photos by Elizabeth Chorney-Booth
ELIZABETH CHORNEY-BOOTH
MEDICINE HAT – It had been more than two decades ago since I'd picked up a musical instrument – a stint playing a saxophone for a few semesters in junior high. But within 15 minutes "Kool" Ray Martens had me laying down a groovy line on the bass guitar alongside a couple of his bandmates.
Help your friends #DareToExplore. Share this on Twitter.
While audiences at the Medicine Hat Jazz Fest can expect players far better than myself performing, the exercise fully debunked any stereotype that jazz is too complicated for casual music fans to enjoy or understand.
Now in its 21st year, the jazz fest is the event in Southern Alberta to hit if you're looking for a week of inevitable sunshine and great jazz music. From June 18 to 25, Medicine Hat puts is all about jazz, with partners all over the city taking part in what amounts to a big party celebrating the community as well as all genres of live jazz from swing to improvisational.
Get ready for a musical adventure in Medicine Hat. Plan your adventure.
"It's about people getting together and having fun and sharing a glass of wine, or sharing things with their neighbours and bringing their kids," says Lyle Rebbeck, producer of Jazz Fest. "That's what a festival is all about, and jazz music serves as a great backdrop to that."
As in previous years, Rebbeck has booked some artists that will thrill true jazz aficionados: jazz guitarist Kurt Rosenwinkel will be at the festival for a rare Southern Alberta performance, Calgary jazz favourite Tim Tamashiro will be joining forces with Japanese guitarist Nobuki Takamen for a special show, and fans can also look forward to a joint performance featuring Canadian trumpeter Al Muirhead and singer Laila Biali.
But even if you don't recognize these names, it doesn't matter — part of the Jazz Fest's mandate is to show music fans of all stripes that jazz is accessible and can be enjoyed by everyone, even those who don't know their trumpets from their trombones.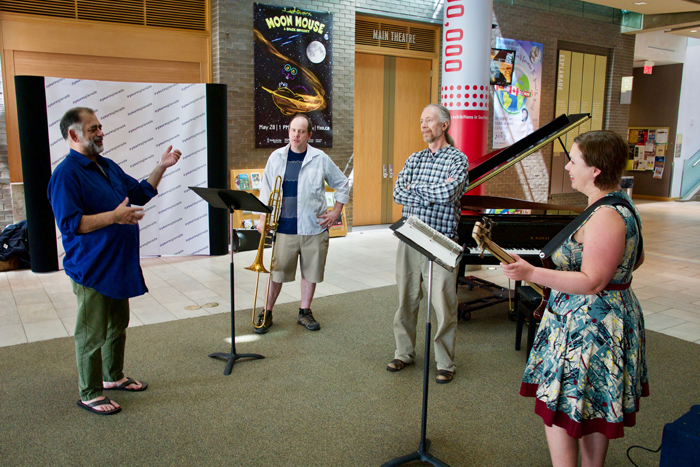 Jazz musicians — specifically "Kool" Ray Martens, Teague Bates and Lyle Rebbeck — are friendly folks.
To prove this point, Rebbeck invited me to join him (he's also an accomplished jazz pianist), trombonist Teague Bates, and all-around musical mastermind "Kool" Ray Martens in the lobby of Medicine Hat's Esplanade Theatre to try my hand at playing jazz.
That's where I had my epiphany about how just how easy jazz could be, because there I was grooving right alongside Rebbeck and Bates, with Martens' guidance.
In addition to the soft-seater concerts at the Esplanade Theatre and Jazz Club-style gigs in the Esplanade Studio Club and other venues, the Jazz Fest schedule is filled out with free events such as the very popular Saturday evening concert on the roof of the Downtown Bus Terminal Parkade featuring local superstars Kool Ray and the Hip Katz as well as Teresa Riley and the Bourbon Rebels. There will also be street performances in front of the downtown Tim Horton's.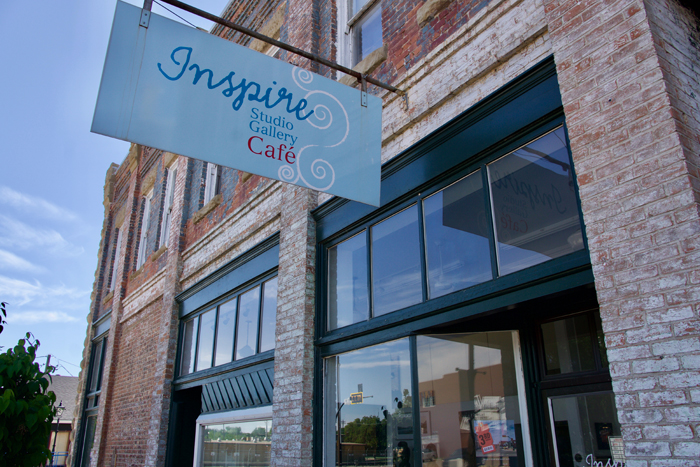 Many of Jazz Fest venue's, like the Inspire Café, are located in historical downtown Medicine Hat.
Once again, the festival will also host a show in Hangar 7 at the Medicine Hat Airport, this year featuring a Latin dance party with music by Yoslai de la Rosa. Concerts will also be held at some of Medicine Hat's most popular bars and restaurants, including the Inspire Café, Zucchini Blossom, and The Station Coffee Co.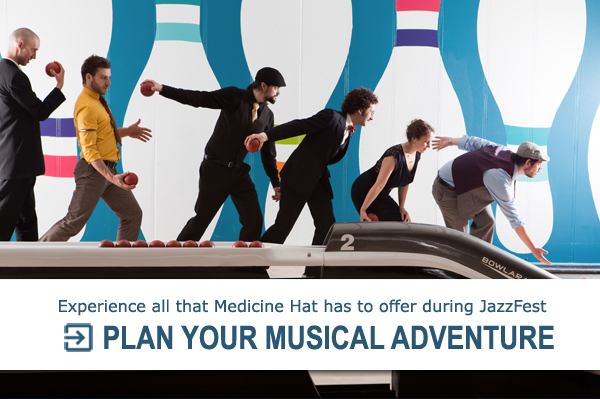 New for 2017 is the addition of new venues in the multi-storey Beveridge Building (a gorgeous spot in the heart of Medicine Hat's historical downtown) and a partnership with a local swing dance club. After Kool Ray's parkade show, jazz festers can bop down to the Beveridge Ballroom to lindy hop to the sounds of Brad Shigeta's Swingtime Band. Rebbeck is excited to be able to shake things up and offer something new every year.
"It's like a piece of music," Rebbeck says. "You want the familiar things, but also something a bit different or you'll get bored."
For more information on the Medicine Hat Jazz Fest and a full line-up, visit medicinehatjazzfest.com. Festival passes are available for $149 and ticket prices for individual shows vary. Tickets are available online at tixx.ca.
If you go 
For those who don't live in the Medicine Hat area, Jazz Fest is a great time to visit the city — the sun is almost guaranteed to be shining and it's a great excuse to check out what else is going on around town.
If you have kids in tow (much of the festival is family friendly!) or just need some time to zone out between shows, visit the Butterfly Garden at the Butterfly House in the Windmill Garden Centre, where you can sit amid tropical plants and fluttering butterflies and watch koi swim around in the pond.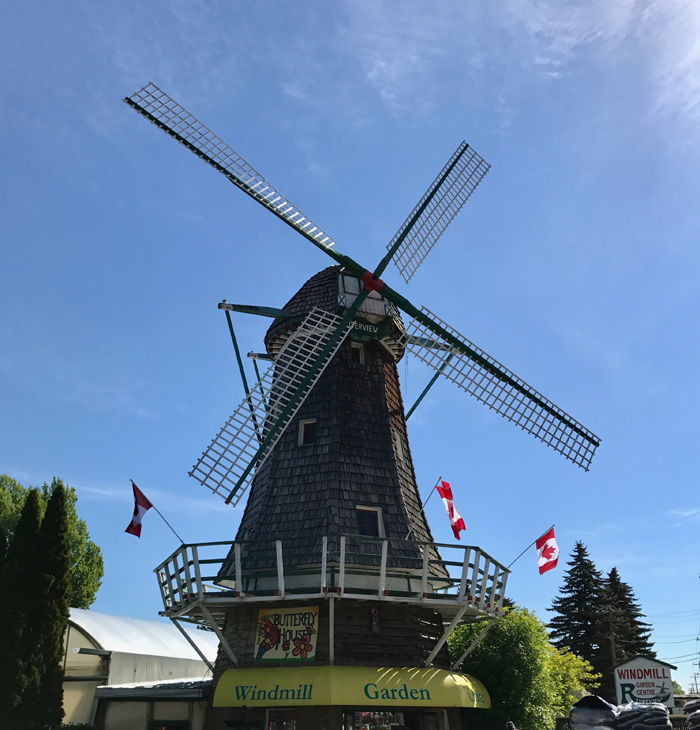 For a more outdoor nature experience, talk a riverside walk in Police Point Park to get a great view of Medicine Hat's famous mud cliffs.

No trip to Medicine Hat is complete without a visit to the iconic Medalta Potteries. Go for a full walk-through of the museum detailing the history of Medicine Hat's pottery industry or just stop into the gallery off the main lobby to take in some contemporary pottery work.
More Information
For more information head to the official Medicine Hat JazzFest website.  
Start planning your trip to Medicine Hat here.
See the line up at this year's festival on our Medicine Hat JazzFest overview.
While in Medicine Hat Elizabeth and her family stayed in Canalta Hotel's Hampton Inn & Suites, full breakfast each morning, swimming pool and the perfect base camp for any #ThisHappensHere adventure. 
Do your musically-inclined friends a favour, and share this info on your social media channels.