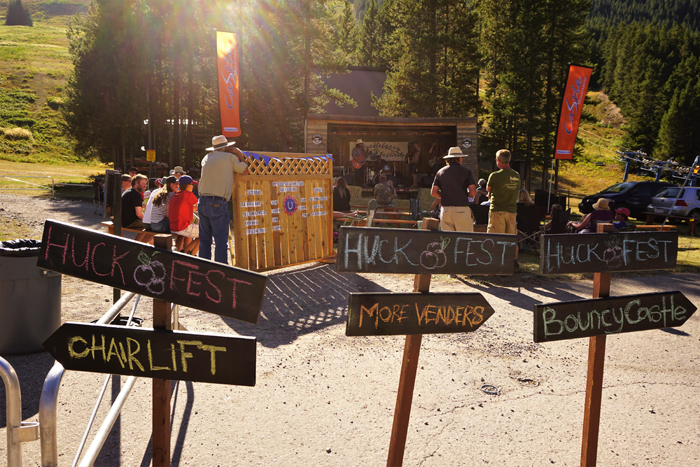 KAREN UNG
CASTLE MOUNTAIN - The Huckleberry Festival at Castle Mountain Resort is the quintessential summer wrap-up party. With good times, great views, and huckleberries, it has become an annual tradition for many, including the Carmichaels, who are here for the 11th year in a row.
Help your friends #DareToExplore. Share this page on Twitter.
"We come here every weekend all winter long ... so coming to the Huck Fest in the summer, we get to connect with all our winter friends," David Carmichael says. "T-Bar last night felt like Friday night in January."
Although T-Bar Pub & Grub is open weekends throughout the summer, it's an even more happening place during the Huckleberry Festival which attracts up to 1,000 attendees each year.
While huckleberries are the main draw for Ben Carmichael, 19, he also enjoys "being disconnected from everything that's out in the city." With no cell service, there are no distractions, so it's easy to truly relax. In between outdoor adventures – hiking, mountain biking, and paddling – Ben likes to "just sit ... and look out our window at the ski hill and read a book." He later adds, with a smile, "the beer tasting last night was pretty good," and his dad and cousin agree.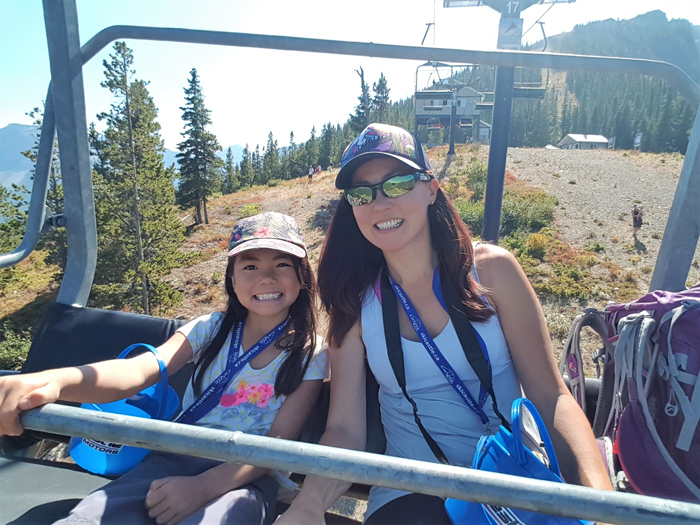 The opportunity to connect with friends and family, while disconnecting from city life, is what captured our hearts when we skied Castle last winter. Castle's year-round chill vibe is attributed to its friendly and welcoming people. No one's in a hurry, people hold doors and say good morning, and locals are happy to share their favourite hikes and camping spots. Instead of standing in line texting, people talk to each other. In the breakfast line, we meet folks from Calgary and Lethbridge and aren't surprised they ski here in the winter, too. (Castle's pow and long, continuous fall lines are legendary.)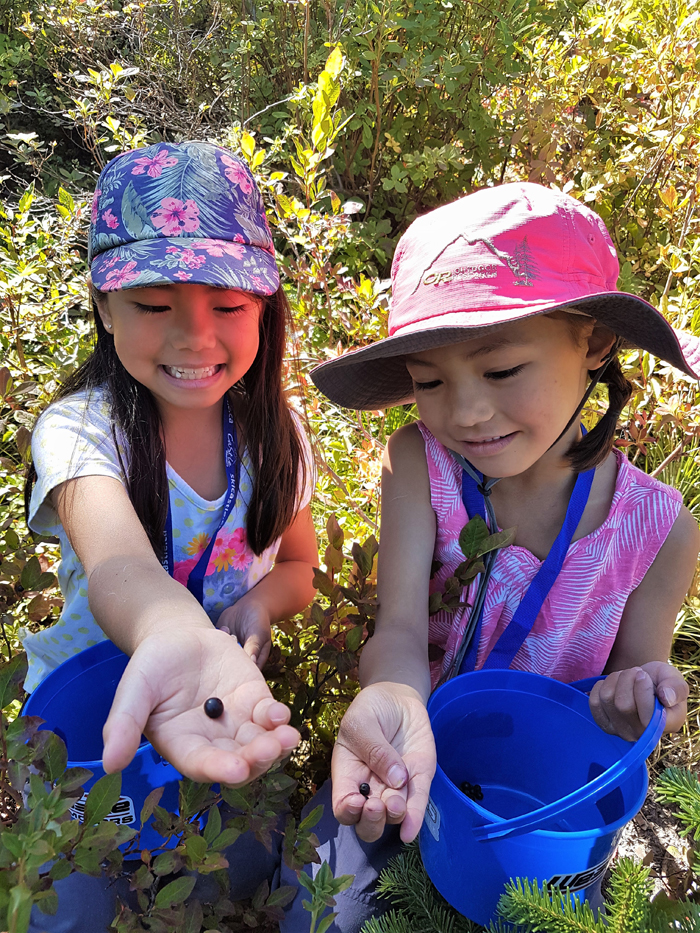 Full of energy and excitement, my girls run to the Huckleberry Chair (yes, that's its real name!), buckets in hand. Marie Cameron scans our passes and gives us a hug before we board the chairlift. She has worked here for 14 years and gives Disney's Olaf of Frozen fame, a run for his money with warm hugs for everyone.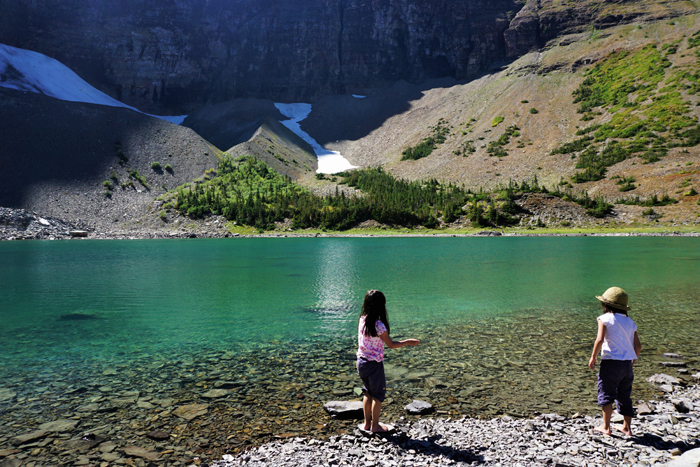 As we ascend Haig Mountain, we take in the sweeping views of surrounding Castle Provincial Park, Alberta's newest park, and ask the berry pickers below where the berries are. Word on the hill is that there are untouched berry patches 20 minutes past the chairlift. A short, steep hike up the ridge takes us to dozens of bushes laden with huckleberries. We get into a rhythm plunking a few berries in the bucket, then a few in our mouths. The huckleberries are blue, sweet, and bursting with flavour. Our hands and mouths become stained with berry juice.
When the mercury rises, we return to the base area for lunch. Bands rock the stage as we make our way from the barbecue tent to the face painter, bouncy castle, Kids' Room, Marketplace, and ice cream truck. Our day ends with a delectable pig roast and roast beef dinner, dancing, and evening hike on Waterfall Trail.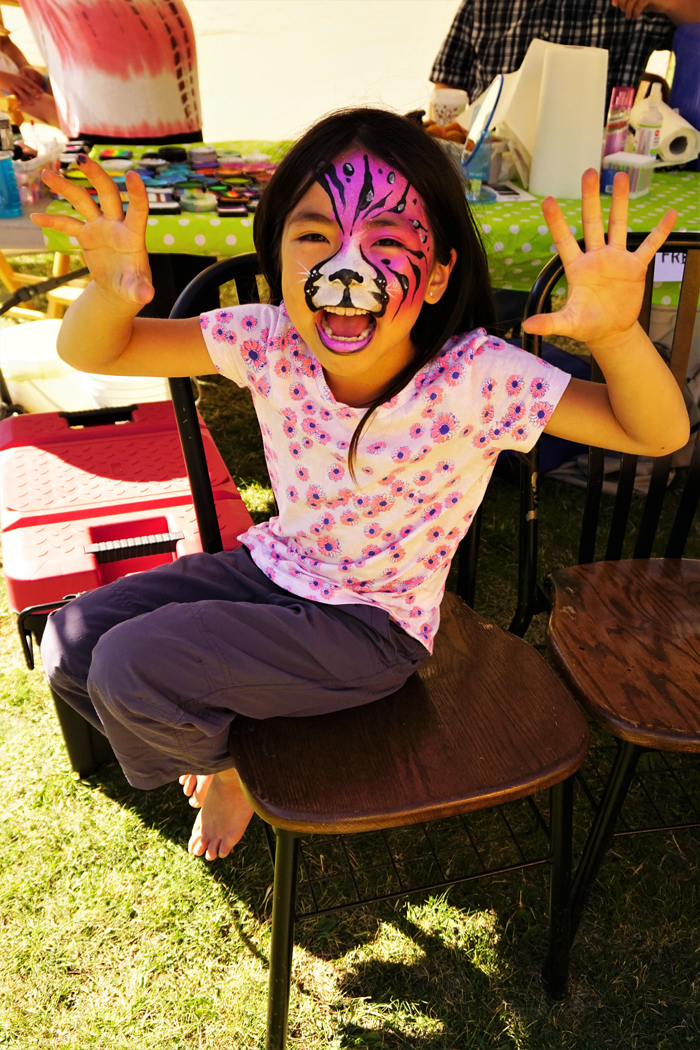 The next day, we ride the Huckleberry Chair again (unlimited chairlift rides are included in All Access Passes) and hike to beautiful Haig Lake. Although we take our time picking raspberries and huckleberries along the ski runs, it takes less than two hours to reach the turquoise, alpine lake. We enjoy a semi-private picnic – only one other group is on the lakeshore – and a quick splash in the icy water before heading down the mountain.
"Will we come back next year?" my daughters asks. And just like that a new family tradition is born.
Where to Stay while visiting the Huckleberry Festival
Stay at Castle Mountain Lodge & Hostel, or book an on-hill cabin or condo. Visit http://www.staycastle.ca/ for more information.
How to get to the Huckleberry Festival
Castle Mountain Resort is located 45 km SW of Pincher Creek, about 2.5 hours from Calgary.
Love huckleberries? Share this page with your pals.